Germany's ban on the 'Z' symbol won't help Ukraine
Censoring speech is a terrible way to stand up to Putin.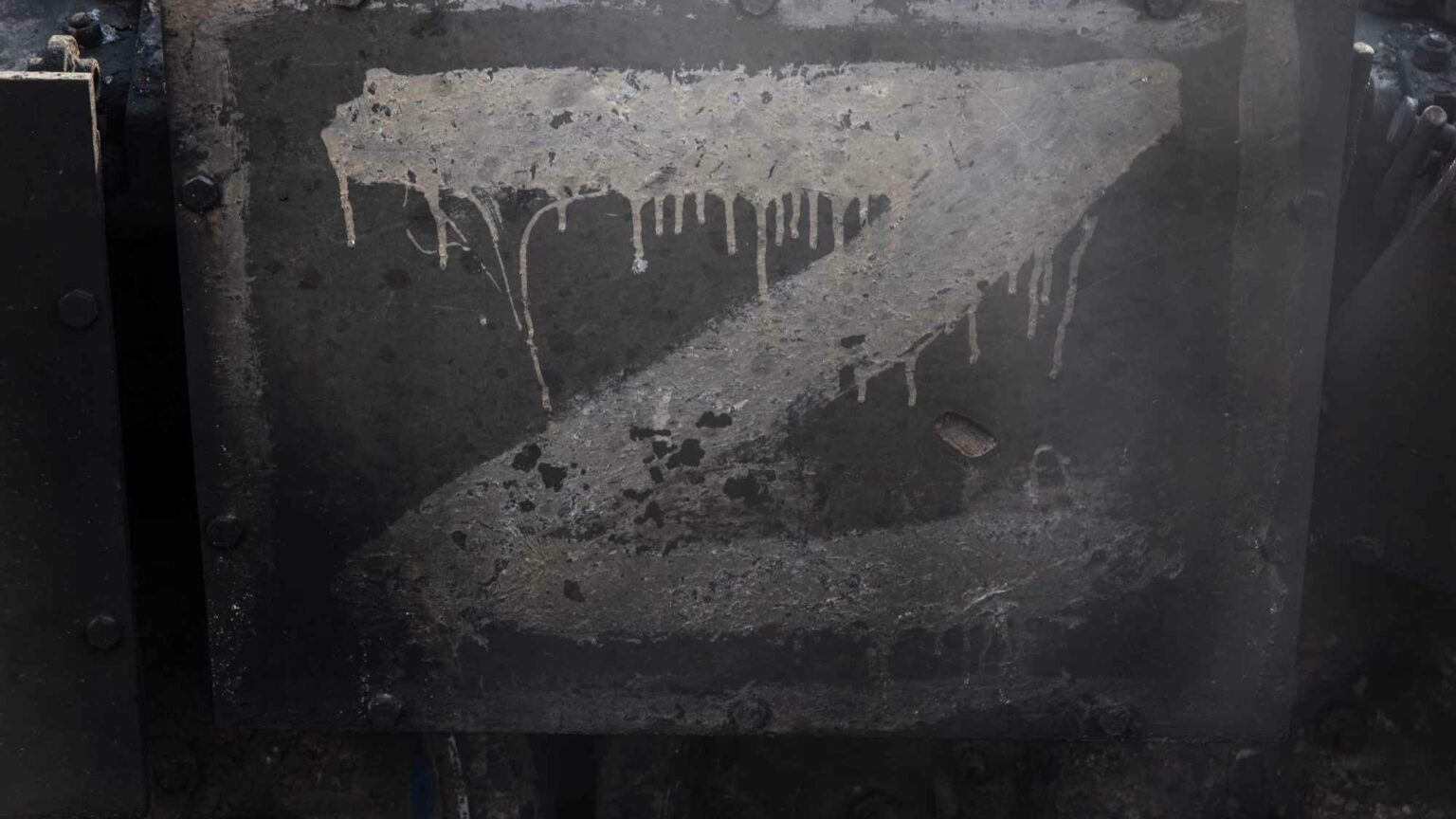 We often hear that the war in Ukraine has transformed Germany – that we're living through a historic change in German politics, sparked by Russia's brutal invasion of Ukraine. Sadly, very little has changed when it comes to free speech. The German authorities are still keen to censor views they disapprove of.
The most recent example is the letter 'Z', which has become a symbol of support for Russia's invasion of Ukraine. Last week, a spokesperson for the German interior ministry announced that anyone displaying the symbol would be liable for prosecution, and could potentially face up to three years in prison or a substantial fine. This announcement followed the decision of three German states – Lower Saxony, Bavaria and Berlin – to move to ban the symbol.
The interior ministry's announcement is as opportunistic as it is authoritarian. It's not as if the 'Z' symbol is a very common sight in Germany. One news channel claimed that it was appearing more frequently, but the numbers are hardly impressive. Since the start of the war, there have been just 22 cases in Germany's most populated federal state of North Rhine-Westphalia. In Berlin, one would be hard-pressed to find more than a handful of cases.
This is hardly a surprise. Yes, millions of people with Russian roots live in Germany – in Berlin alone, there are about 26,000 Russian passport holders. But very few support Putin and his war.
There were two pro-Russia demonstrations in Bonn and Berlin over the weekend. These were attended by a few hundred people, chanting 'Putin, Putin', and some were sporting pro-Russia symbols. But these demonstrations caused a stir precisely because such manifestations of support for the current Russian government are so unusual – particularly these days, when symbols of solidarity with Ukraine are everywhere in Germany.
Of course it is regrettable that some people choose to defend or support Putin's attack on a sovereign nation. But no one, not even our politicians, can seriously believe that banning the 'Z' symbol will change their minds. On the contrary, it will probably embolden Russia's supporters, who already claim to feel victimised by the West.
Moreover, pro-Russia demonstrators can now accuse Germany of hypocrisy. After all, the very same German politicians who frequently attack the repression of dissent in Russia are now repressing dissent in Germany.
Whether we like it or not, banning the 'Z' violates freedom of expression. And the ease with which the authorities are doing so in Germany shows how little they respect our freedoms.
For many, the pro-Russian 'Z' is a hideously militaristic symbol. But what is the greater threat here – the pro-Russian sympathies of a tiny minority, or a political elite so afraid of free expression that it uses the law to control and restrict it?
The prospect of punishment has not stopped people using the symbol. If anything, it has probably encouraged them, perversely turning the 'Z' into a symbol of resistance.
Maybe the ban is born of politicians' insecurity. After all, many German politicians stand accused of having cultivated too close a relationship with Putin. Perhaps, by banning the 'Z' symbol, they think they are showing strength or backbone. But they're doing nothing of the sort. They're just encouraging a censorious, punitive approach to people who are deemed to have the wrong attitude towards the war in Ukraine.
Such censoriousness is not confined to the 'Z', either. Russian conductor Valery Gergiev recently lost his job with the Munich Philharmonic for failing to publicly distance himself from Putin or Russia.
All this sets a dangerous precedent. If one minority opinion can be banned, then all other minority opinions can potentially be banned, too. We cannot build solidarity with Ukraine on the basis of censorship and illiberalism.
Sabine Beppler-Spahl is spiked's Germany correspondent.
To enquire about republishing spiked's content, a right to reply or to request a correction, please contact the managing editor, Viv Regan.