Are lawyers free to speak their minds?
Barrister Jon Holbrook has won an important victory against workplace censorship.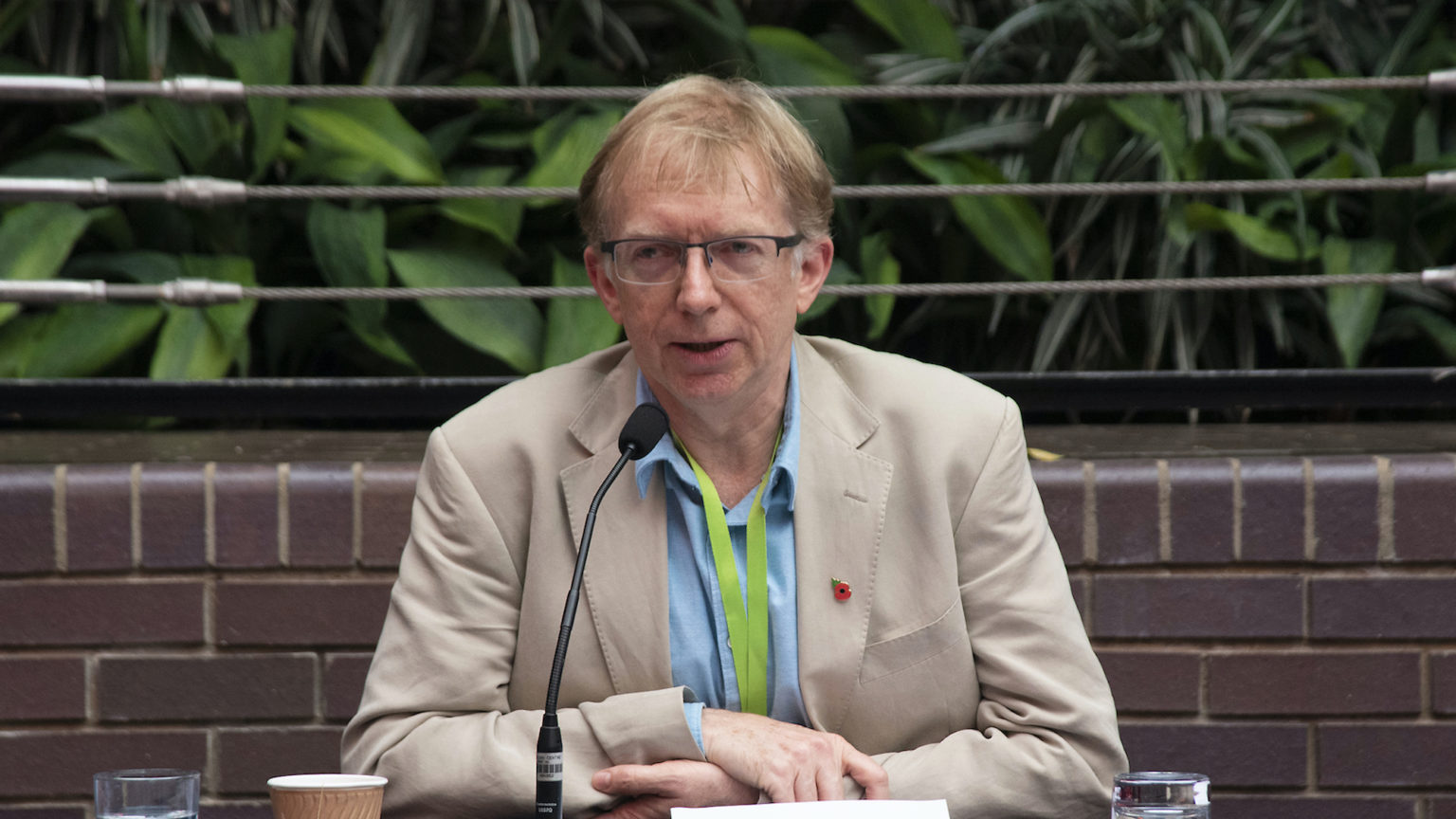 British barrister Jon Holbrook was investigated last year by the Bar Standards Board (BSB) over a series of social-media posts. It decided that one of the 18 tweets in question – 17 were thrown out – constituted a breach of professional conduct. Having already been thrown out of his chambers, he was sanctioned by the BSB and fined £500.
So what exactly did Holbrook tweet that was deemed so offensive?
In October 2020, he responded to a journalist calling for French satirical magazine Charlie Hebdo to be shut down – this was on the day after French teacher Samuel Paty had been beheaded by an Islamist in the suburbs of Paris for showing a cartoon of Muhammad during a lesson on free speech. 'Free speech is dying and Islamists and other Muslims are playing a central role', Holbrook wrote. 'Who will lead the struggle to reinstate free speech as the foundation of all other freedoms?'
This was seemingly too much for the Bar Standards Board. It ruled that Holbrook's tweet would 'not only cause offence but could promote hostility to Muslims as a group', and that an 'ordinary reasonable reader' would 'understand the tweet to mean that the Muslim community was to blame for curtailing free speech'.
Holbrook appealed. He argued that he had been 'sanctioned for his philosophical beliefs', that the panel 'set the bar too low', and that Muslims have 'no right to be protected from political criticism'.
And this week, he won his appeal. The Bar Tribunals and Adjudication Service (BTAS) ruled in Holbrook's favour and ordered his fine to be refunded. This is very good news.
The BTAS's initial decision hinged partly on the BSB's accusation that Holbrook had breached duty five of its handbook – 'you must not behave in a way which is likely to diminish the trust and confidence which the public places in you or in the profession'.
The appeal panel decided that Holbrook's tweet had not breached this duty. Indeed, the panel ruled that the tweet was not 'seriously offensive or seriously discreditable within the terms of the handbook guidance'. The panel continued:
'Given the protection afforded to freedom of speech, the panel did not consider that it was reasonably open to the independent decision-making panel to conclude that core duty five was breached or that, even if core duty five could be breached simply by political speech which would cause offence, the application of a sanction was necessary in a democratic society or proportionate.'
This is an important ruling. In a democratic and free society, people must be able to express their opinions without facing punitive actions from employers or regulators who disagree with them.
The freedom to speak freely without fear of losing one's job is a fundamental right. At the Free Speech Union, where I am deputy research director, we see countless cases where people have been punished by employers or regulators simply for having different views. This shows the extent to which our right to free expression is being eroded on a daily basis.
Moreover, Holbrook is not the only barrister to have fallen foul of the Bar Standards Board for expressing opinions it deems unacceptable.
Take Feliks Kwiatkowski, a barrister who said female lawyers were overemotional, hysterical and intemperate. During a meeting with another barrister, he argued that female lawyers tend to 'over-egg the pudding' and that this had led to a 'ground shift' in the way legal work was approached. For many people these views may be disagreeable. But for the BSB they constituted professional misconduct. And this year Kwiatkowski was sanctioned and fined £500.
Then there's barrister Allison Bailey, a founding member of the LGB Alliance – a group that campaigns for the rights of same-sex-attracted people. In October 2019, Bailey praised the launch of the LGB Alliance on social media, writing 'Gender extremism is about to meet its match'.
For this, she was investigated in accordance with BSB guidelines by her chambers, Garden Court. Bailey alleges that her chambers did so in cahoots with trans-rights lobby group Stonewall, and that this was an attempt to have her sacked for her gender-critical views.
But perhaps the tide is turning. As Holbrook has put it, the BTAS ruling 'confirmed that regulators, and others who seek to infringe the right to speak freely, do so at the risk of acting unlawfully'.
The Holbrook ruling marks an important victory in the battle for free speech. But the war is far from over.
Emma Webb is a commentator and broadcaster.
Picture by: Academy of Ideas.
To enquire about republishing spiked's content, a right to reply or to request a correction, please contact the managing editor, Viv Regan.