The rise of the heterosexual 'queer'
Why are so many straight people desperate to be recognised as something they're not?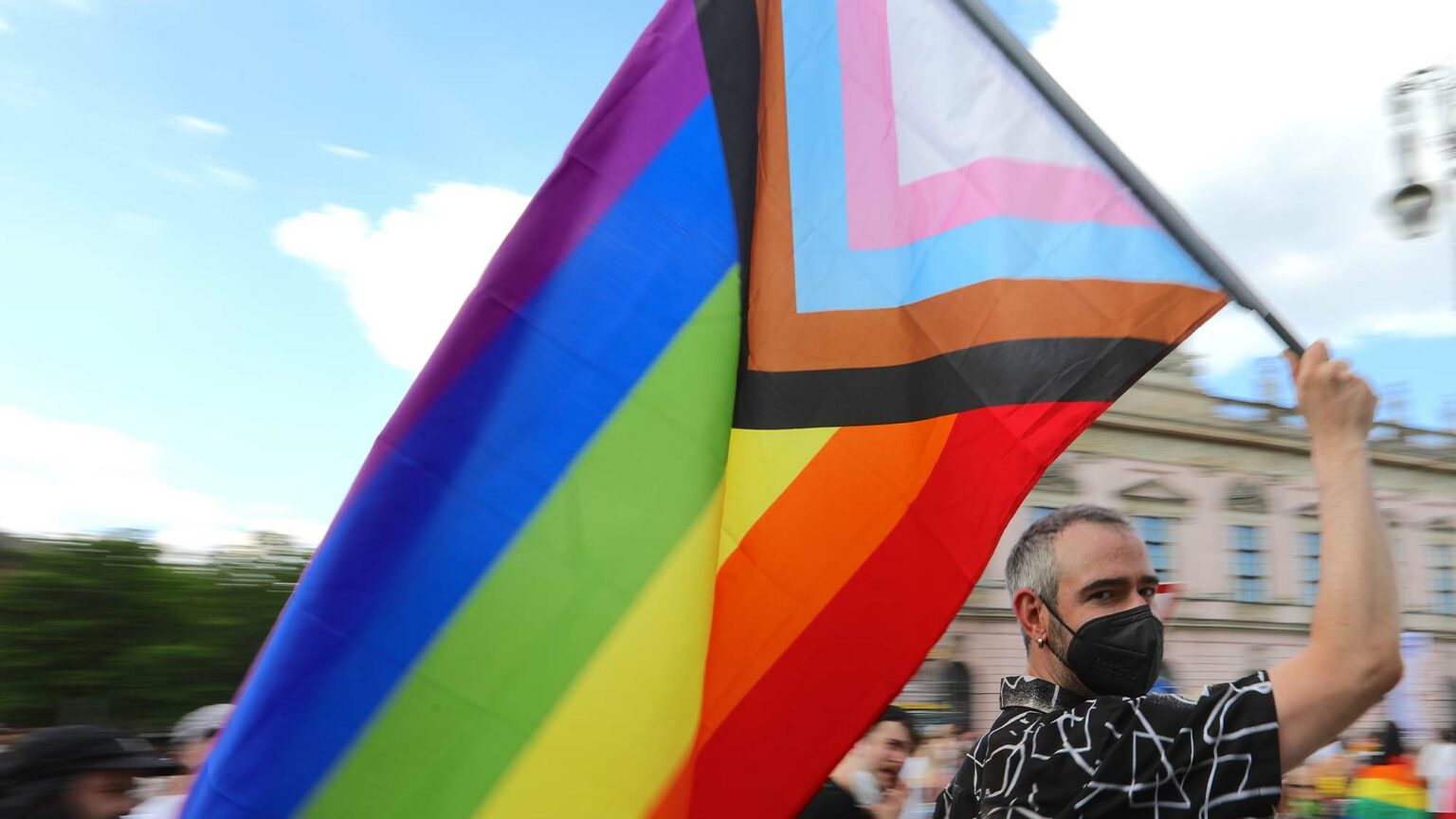 I remember the surrealist comedian Spike Milligan, many years ago, asking 'Did you hear the one about the Irish queer?' The punchline? 'He slept with women.'
You'd think this was offensive on at least two levels, but maybe Milligan was decades ahead of his time. For now we find ourselves in an epoch of the West when homosexuality has become so popular among a certain section of heterosexuals that they are desperate to join in, only without any of the icky matching-genitalia sex stuff. For now they can be queer!
The word queer has transitioned from being a casual slur aimed at homosexual men to a game that anyone can play. And it means something quite different now, apparently.
What does it mean? Like a lot of things that don't actually exist, such as raspberry earthquakes or hadropodic wibblers, it's very hard to describe. Wikipedia tells us that, 'in the 21st century, queer became increasingly used to describe a broad spectrum of non-normative sexual and / or gender identities and politics'. This is strange, because fetishising other people's lives to add relish to your own seems pretty damn normative to me, and not so very far away from aristos slumming it in the dives of the 1920s.
It's an 'umbrella term', apparently. It means everything, which is another way of saying it means nothing. How can you catch a cloud and pin it down? What it seems to be in reality is an instant, pain-free way for inadequate people to make themselves fascinatingly, glamorously interesting. Or so they imagine. The journalist Terrell Jermaine Starr now identifies as queer, despite only fancying women. Vice recently tried to repackage monogamy as somehow thrillingly radical.
The retooling of the word queer emerged among a small section of American gay men in the early 1990s as a pushback to the 'acceptable', squeaky, preppy, Steven-Carrington-from-Dynasty image of gay men that was just beginning to solidify in the culture then. It was silly, but understandable, and crucially it was playful and had interesting things to say about the recent past of the sexual outlaw.
Thirty years later and queer seems to mean being a privileged Westerner, dyeing your hair an unnatural colour (that'll teach Mrs Thatcher!) and saying silly things that you imagine make you sound shockingly left-wing. Queer might seem like just another youth cult like goth or emo – cute and forgiveable for every moment of your life right up to the morning of your 15th birthday – were it not for the curiously advanced years of many of its adherents. The soi-disant queer Laurie Penny, the zenith (or nadir, if you prefer) of this phenomenon – a white, ex-public schoolgirl, daughter of lawyers, married to a man – is 35.
The most galling thing about these freshly minted queer heterosexuals is that they're basing their personas on lazy lies and ancient jokes. They wear eyeliner, they swish about, they hang around in dark corners committing unspeakable acts, they're so tragic and complex and interesting! One is reminded of Lou Reed's 1977 song 'I Wanna Be Black', in which the narrator wails 'I don't wanna be a fucked-up middle-class college student any more', and then proceeds to list the most grotesque stereotypes of what he imagines black people to be.
For the queer heterosexual, queerness is a deliciously decadent flavour, a cosplay of the culture created by Western lesbians, gay men and bisexuals when they lived with fear and shame (as many around the world still do). It says that LGB people are exotic, sparkly, fascinating, when in fact homosexuals and bisexuals, just like heterosexuals, are every kind of people, and campaigned for decades for the right to be left alone, to be humdrum. Anybody who thinks homosexuals are inherently witty, effervescent and politically exciting obviously never went to the Magnum bar in Southampton in 1991.
Queer would be an amusing moment in cultural history, but like many deeply silly things it has become serious because people who should know better take it seriously. It is ludicrous that it has its own letter in the 'official' acronym. I still remember the hot top-to-toe glow of embarrassment I felt when Theresa May started saying 'queer' with her concerned face, presumably in an effort to be down with the kids.
Peculiarly, the nebulous, frivolous nonsense of queer often comes with a demand for 'queer identities' to be recognised as 'valid'. Recognised by whom, and how, and why, and when? It's as if these people imagine there is some sort of societal rubber stamp for the official recognition of souls, the secular equivalent of apostolic constitutions handed down from the Vatican. What a dreary dream! Is this really a rainbow paradise? Because it sounds more like a municipal car park to me.
So, dear heterosexual 'queers', I'd like you to do two things for me. First, imagine if white people blacked themselves up, called themselves the n-word and rewrote the history and culture of black people (in all its myriad manifestations over thousands of years) to be in line with portrayals in 19th-century minstrel shows. Second, bugger off, bugger off further than that, and then keep buggering off. (But don't worry – you won't have to do any actual buggering.)
Gareth Roberts is a screenwriter and novelist, best known for his work on Doctor Who.
To enquire about republishing spiked's content, a right to reply or to request a correction, please contact the managing editor, Viv Regan.