The P&O sackings are a disgrace
This is one of the most shocking anti-worker actions of recent times.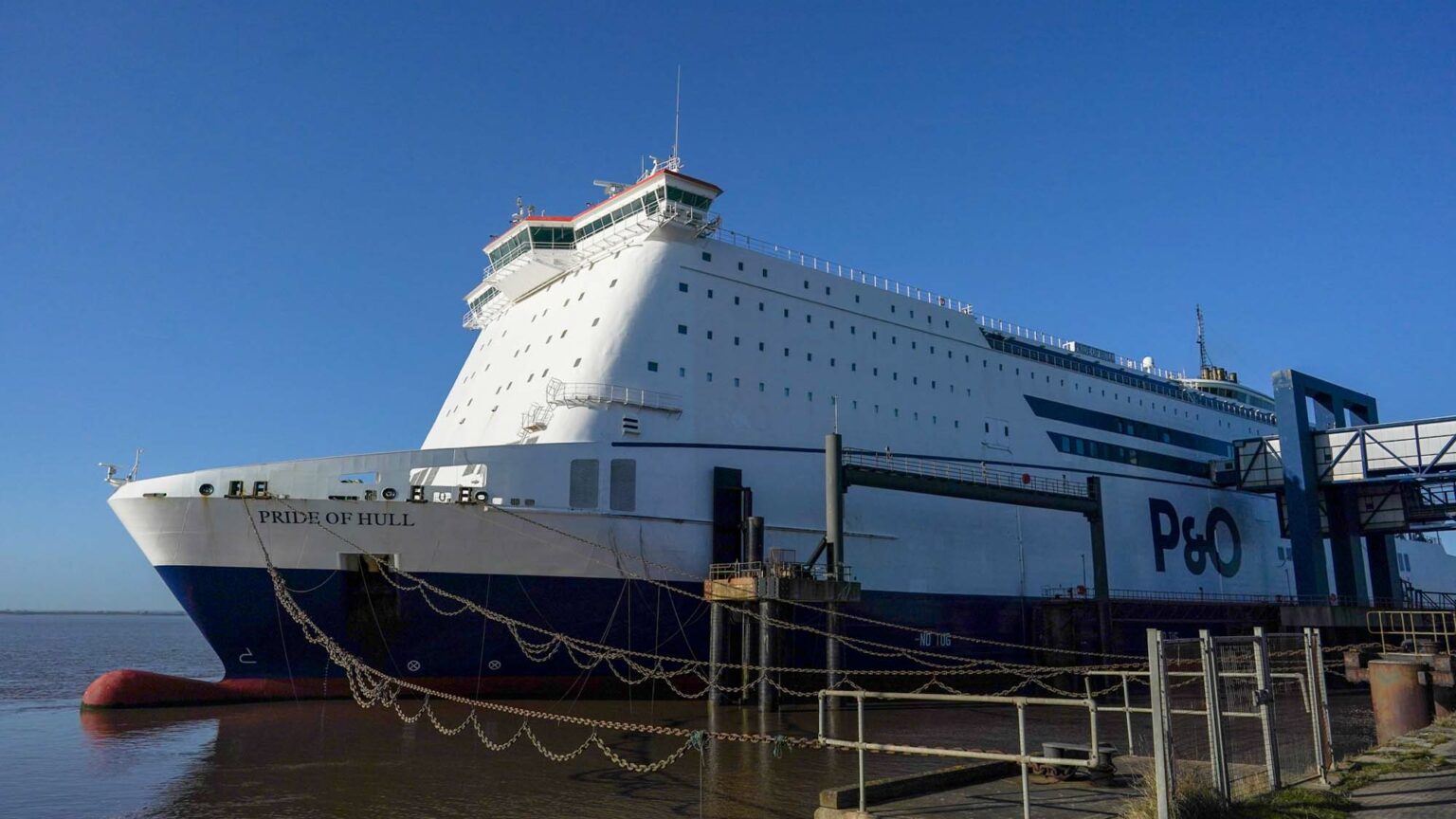 In one of the most disgraceful anti-worker actions of recent times, on Thursday, British shipping company P&O Ferries sacked 800 of its workers with no notice or consultation. To make matters worse, it did so via a pre-recorded video broadcast over Zoom. According to reports, P&O plans to replace those sacked with cheaper agency labour.
Some of the workers protested against their treatment by remaining on their vessels. They were then confronted by handcuff-wielding, private-sector security guards, who had been instructed by P&O to deal with the aftermath of the sackings.
The horrendous treatment of P&O workers is sadly not a surprise. It is the culmination of decades' worth of neoliberal policymaking. Stretching from Margaret Thatcher's Conservative government of the 1980s, through the New Labour years, right up until the Tory administrations of the 2010s, corporate power and managerial control have been consistently strengthened at the expense of worker protections and employee rights. Cross-party consensus is rare in Britain's adversarial political culture – but not when it comes to undermining workers' rights.
The P&O scandal also shows how an intensely globalised 'bend over for the bosses' economy has fundamentally weakened the hand of British workers. Indeed, P&O is owned by the Dubai-based DP World – an Emirati multinational logistics company. According to reports, it was DP World that ordered P&O to carry out this abrupt 'restructuring'.
P&O's actions look even worse given its attempts to escape the clutches of Her Majesty's Revenue and Customs. In 2019, P&O announced that its UK fleet would be 'reflagged' – which means changing its national registration – from the UK to Cyprus. At the time, P&O said it was doing so in response to the UK's decision to leave the European Union. However, some have long suspected that the decision was an attempt to benefit from EU tax arrangements. Cyprus was therefore merely a 'flag of convenience' – a contentious business practice whereby a ship's owners register a merchant ship in a country other than that of the ship's owners. The Rail, Maritime and Transport Union (RMT Union) called the reflagging 'pure opportunism'.
So, here we have an Emirati-owned, British shipping company that likely used Brexit as a cover to shift its UK fleet to Cyprus to benefit from more favourable tax arrangements. And this same company has now sacked hundreds of its permanent staff in favour of cheaper casual labour provided by a third-party supplier. This is shameful, money-grubbing behaviour.
Unsurprisingly, opportunistic EU-fanatics have tried to exploit this shameful episode by blaming it on – you guessed it – Brexit. It's not true, of course. The anti-worker laws and broader anti-worker economic culture took root in Britain while it was a member of the EU. Far from enabling P&O to treat its workers so appallingly, Brexit may actually allow us to stop similar moves by employers in the future. The RMT union is even now exploring the possibility that the P&O sackings breached UK law.
Moreover, there will be working-class, pro-Brexit constituencies – some of which elected a Tory MP for the very first time at the 2019 General Election – which will now be watching the UK government's response to P&O with interest. They didn't vote for Brexit in order to see Britain become a globalised hub of devil-take-the-hindmost capitalism. If the Tory government allows it to, the oft-discussed red-turned-blue wall may well come tumbling down at the next election.
The government should support entrepreneurship and innovation, of course. But it must also strive to provide greater employment security for workers. Only this will ensure that the P&O scandal is the last of its kind on British shores.
Rakib Ehsan is a research fellow at the Henry Jackson Society. His book, Beyond Grievance, is available to pre-order on Amazon.
Picture by: Getty Images.
To enquire about republishing spiked's content, a right to reply or to request a correction, please contact the managing editor, Viv Regan.