Lia Thomas's victory is a defeat for women's sport
There is nothing fair or inclusive about allowing a male-bodied athlete to compete against women.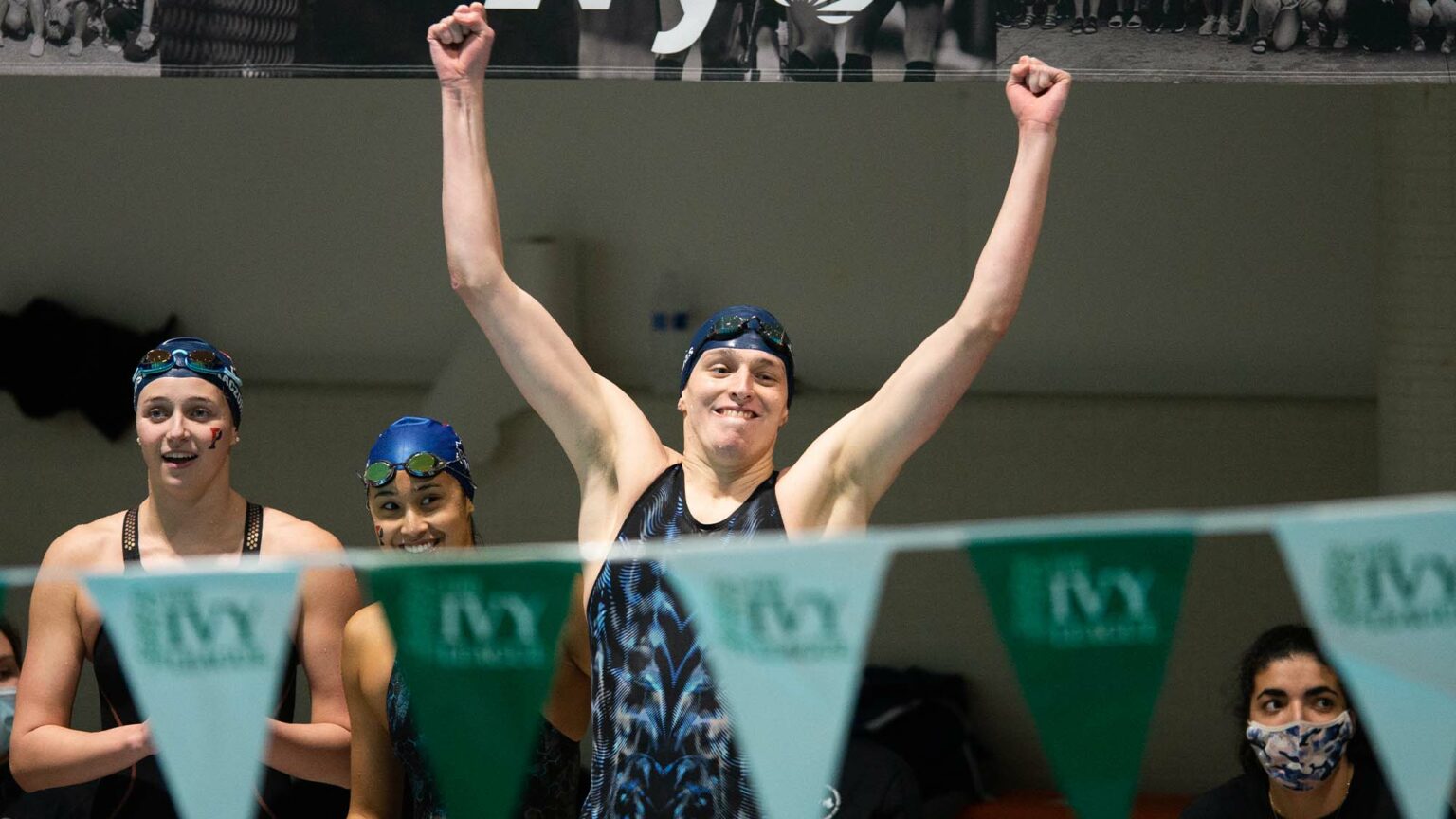 Lia Thomas became the first known transgender athlete to win the highest US national college swimming title on Thursday, with her victory in the women's 500-yard freestyle.
Some are hailing her win as a triumph for inclusion. But there is nothing fair or inclusive about allowing Thomas to compete alongside (and thrash) female swimmers in the women's NCAA championship.
Thomas has every right to be given the respect and dignity afforded any other member of society when it comes to expressing her identity. But cells, hormones and muscles don't listen to one's chosen pronouns. Thomas's physical superiority to her fellow competitors stems from being born a male, and reaching manhood after puberty. This means she clearly has an unfair advantage over female swimmers.
Many women are understandably irked at the fact that someone with the advantage of having a male body is being allowed to snatch titles from young women who have trained so hard for a shot at glory. Before she decided to change her gender, Thomas was an average male swimmer – ranking 554th in the men's freestyle competition. As a trans woman, however, Thomas has just beaten Emma Weyant, an Olympic-medal winner.
But the real scandal is not that Thomas is competing with women who cannot physically match her – it's the response from commentators who normally like to bleat about the importance of fairness in sport. Washington Post columnist Sally Jenkins's defence of Thomas' inclusion in the women's division opened with the bizarre declaration: 'Hate to tell you, but in a way, everyone is trans.' Presumably Jenkins's next column will argue for an end to sex-segregated sport entirely.
Sports journalist Louisa Thomas wrote in the New Yorker that there was 'something absurd' about 'conservative politicians who have never shown any interest in supporting women's sports' suddenly 'moralising about the sanctity of collegiate women's swimming'. And yet no one seems willing to admit the absurdity of sports commentators, who opine about the unfair advantage obtained by drug-taking athletes, while turning a blind eye to the unfair advantage of having a male body in a women's competition.
In most areas of life, sexual difference matters very little. In the realms of social life, work, politics or relationships, the universal similarities between men and women outweigh our differences. However, the suggestion that biological sex doesn't ever matter is ludicrous – just try asking a bloke to push out a baby or fill a bra.
In sport, physical difference definitely matters, too. It's why we assign men and women, children and adults, and olympians and paralympians, to different competitions. Otherwise the largest, strongest, able-bodied man would win every time.
So why are we so afraid to call Thomas's inclusion in women's sport unfair? Because trans ideology has become almost impossible to criticise. How can women have a serious conversation about their bodies when politicians like UK Labour leader Keir Starmer say it is 'not right' to say 'only women have a cervix'? How can women raise concerns about Thomas's clear and unfair advantage when their critics simply dismiss them as bigots?
This is not about Lia Thomas the individual – singling her out for opprobrium is unfair. No, we should reserve our criticism for the sporting regulators and their media cheerleaders. They have given up on fairness and equality and, in doing so, they have sold out women's sport along the way.
Ella Whelan is a spiked columnist and the author of What Women Want: Fun, Freedom and an End to Feminism.
To enquire about republishing spiked's content, a right to reply or to request a correction, please contact the managing editor, Viv Regan.