The tyranny of emotion
Virtue-signalling and competitive compassion are taking us to the brink of war.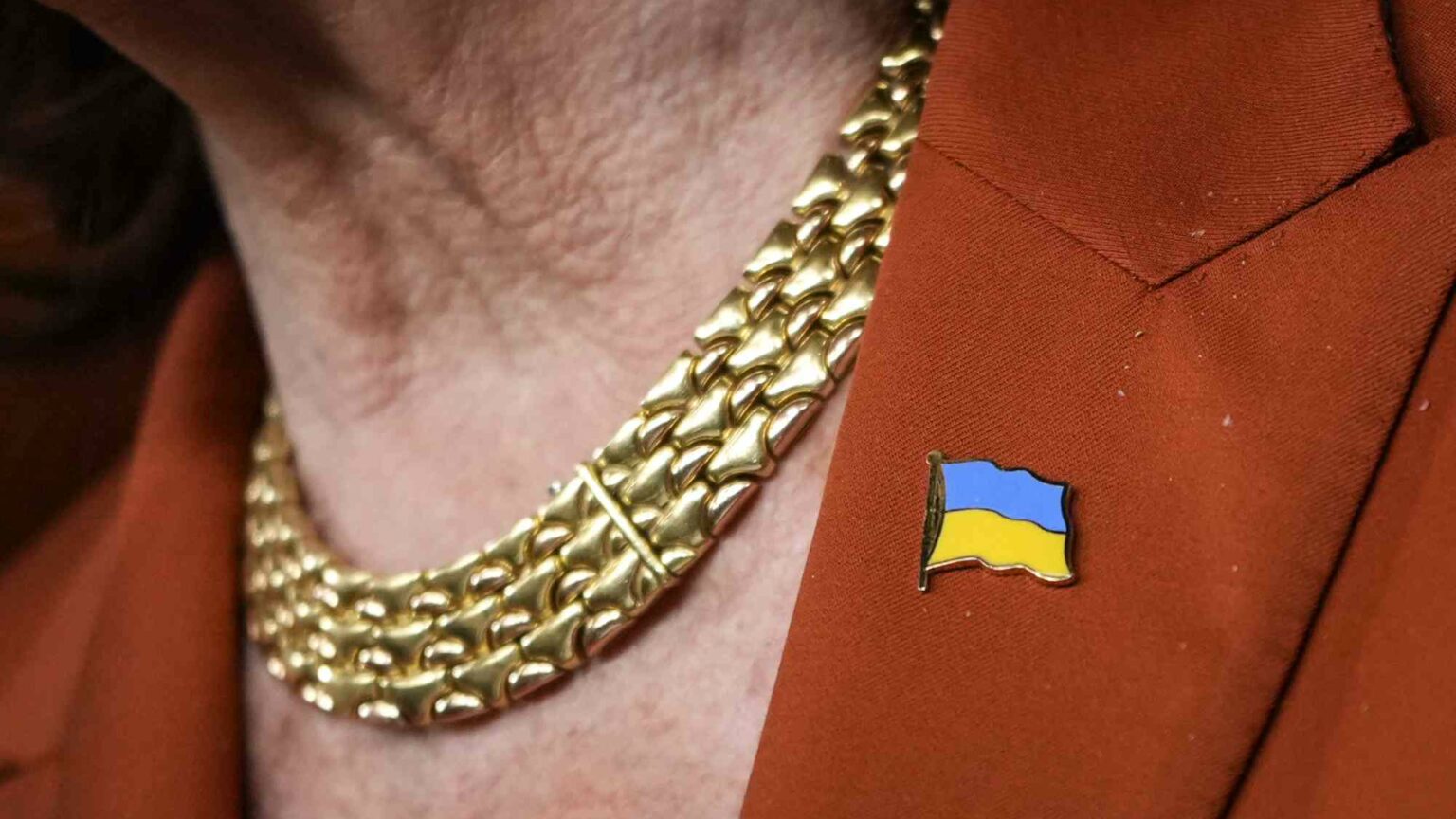 It has often been said that we live in an age of emotionalism and feeling. We in the UK became aware of this development after the death and funeral of Diana, Princess of Wales, in 1997 – an event which solidified our society's transition from the stiff upper lip to one in which we felt free to express our feelings. Some thought this a good thing. Others were suspicious of this sanctification of emotion, and our consequential inability and unwillingness to deploy dispassionate reason.
Another event of the Nineties, the NATO bombing of the rump Yugoslavia in 1999, also illustrated this development. 'Something Must Be Done' was the cry from those urging 'humanitarian' intervention. This cry begged the obvious question: what if doing something – anything – actually made things worse? Then came the invasion of Iraq in 2003. As the prospect of intervention loomed, millions gathered in the streets under placards reading 'Not In My Name'. While 'Something Must Be Done' and 'Not In My Name' epitomised pro-war and anti-war sentiment respectively, they both sprang from the same fount: the triumph of the subjective, self-regarding self now governed by sentiment.
Fast forward to today's events, and we have similar voices speaking more from the heart than from the head. These are the types urging for a No Fly Zone over Ukraine, no matter what a reckless gesture that might prove to be. This revived Something Must Be Done tendency is tautologically justified by the argument that 'doing nothing' is intrinsically worse. Silence is violence. Not doing something makes you an appeaser or an apologist.
While we mere onlookers assuage the natural instinct to do something by showing the Ukrainian colours in public or online, bellicose politicians and commentators actively indulge in and stoke our primal urges and fears with their ramped-up rhetoric, and in doing so they threaten to make matters worse. This is virtue-signalling and competitive compassion taken to its logical, horrible, conclusion.
On Wednesday, Scotland's first minister, Nicola Sturgeon, joined those voices arguing that NATO shouldn't rule out a No Fly Zone over Ukraine. These may seem like strange words from someone who doesn't want Scotland to have nuclear weapons, and whose separatist aspirations threaten the very existence of the United Kingdom and the integrity of its armed forces.
Ostensibly even stranger is Sturgeon's simultaneous support of potential war with Russia and the more cuddly cause of transgenderism. But logically, this does actually make sense.
As well as living in an age of emotionalism, we live in a time of tribal politics. And these are a strange sort of tribal politics. They are no longer about left versus right, but more about feeling versus reason, of fashionable causes that earn you peer approval versus unfashionable causes that don't.
Sturgeon, for example, is at the vanguard of what might be called the Axis of Feeling. People who adhere to Something Must Be Done politics are naturally going to be sympathetic to transgenderism – as that way of thinking is also based on voguish emotion and wishful thinking.
This same type of person understands and speaks of matters in alarmist hyperbole: there is a 'climate emergency', just as 'our NHS' is perpetually 'X days away' from collapse. Likewise Brexit was going to be the ruination of our country, they thundered, as they slandered Leavers as morons and xenophobes. They agree with Black Lives Matter, which hysterically claims racism is ubiquitous. And they are strongly in favour of lockdowns and compulsory face masks, stemming from an emotive and paranoid view of the pandemic.
It's a tendency, not a rule, of course. But you can visibly see this Axis of Feeling in operation on the multitude of flags and symbols on people's Twitter handles for all the above causes.
To put it crudely, on one side today we have those who channel their feelings, instincts and fear into their worldview, and those who are circumspect and rational – and we are damned for it.
---
How to master your mother tongue
Research carried out by University College London and the University of York on more than 70 primary schools has found that the study of grammar has no positive effect on a child's ability to write English. Teaching what words mean and do could even paralyse children's creativity, the authors suggest.
They have a point. Learning the technicalities of language will deter primary-school-age children from discovering the wonders of English. There's also no point. Children don't need to be taught the rules of language. They ingest a language by soaking it up through immersion. As Noam Chomsky has said, the infant human brain has an innate capacity for language learning and understanding its rules without the need to be taught them.
The same isn't the case for teenagers. By the time childhood ends, you need to be taught how languages work. Osmosis no longer suffices. This is why most of the grammar you might know comes from being taught, or teaching yourself, a foreign language. This is where you come to know what past participles are and what the pluperfect tense is.
Through foreign languages, through mental back-translation, you then come to understand English grammar. Once you do this, your thinking and writing in your own language become rationalised and clarified. Instead of teaching English grammar in schools, let's get back to teaching foreign languages properly.
---
You might find this upsetting
Since fracturing my femur in October, I've been housebound and I've watched a lot of television. We are familiar with the phenomenon of trigger warnings in books on university courses, but I hadn't realised how much they had proliferated on the small screen.
Here's a selection from some on channels available on Freeview:
'Contains scenes some might find upsetting' – True Evil: The Making of the Nazis
'With highly offensive language from the start and throughout' – The Rock
'The following contains mild violence' – Flight of the Phoenix
'The strongest of strong stomachs required for this one' – Punisher: War Zone
'Contains scenes that some viewers might find upsetting' – Abandoned Engineering
'The following World War Two drama contains distressing scenes' – A Bridge Too Far
'With offensive language and adult themes' – 80s Greatest Pop Videos: 1985
'This programme contains strong language and adult humour' – Jon Richardson: Ultimate Worrier
'Be prepared for mildly offensive language containing humour reflecting attitudes of the era' – Crocodile Dundee
'Contains nudity, violence, offensive language and outdated medical terminology that some might find offensive' – There's Something About Mary
To enquire about republishing spiked's content, a right to reply or to request a correction, please contact the managing editor, Viv Regan.