Ukrainians are welcome in Britain
The overwhelming majority of British people want to take in more refugees.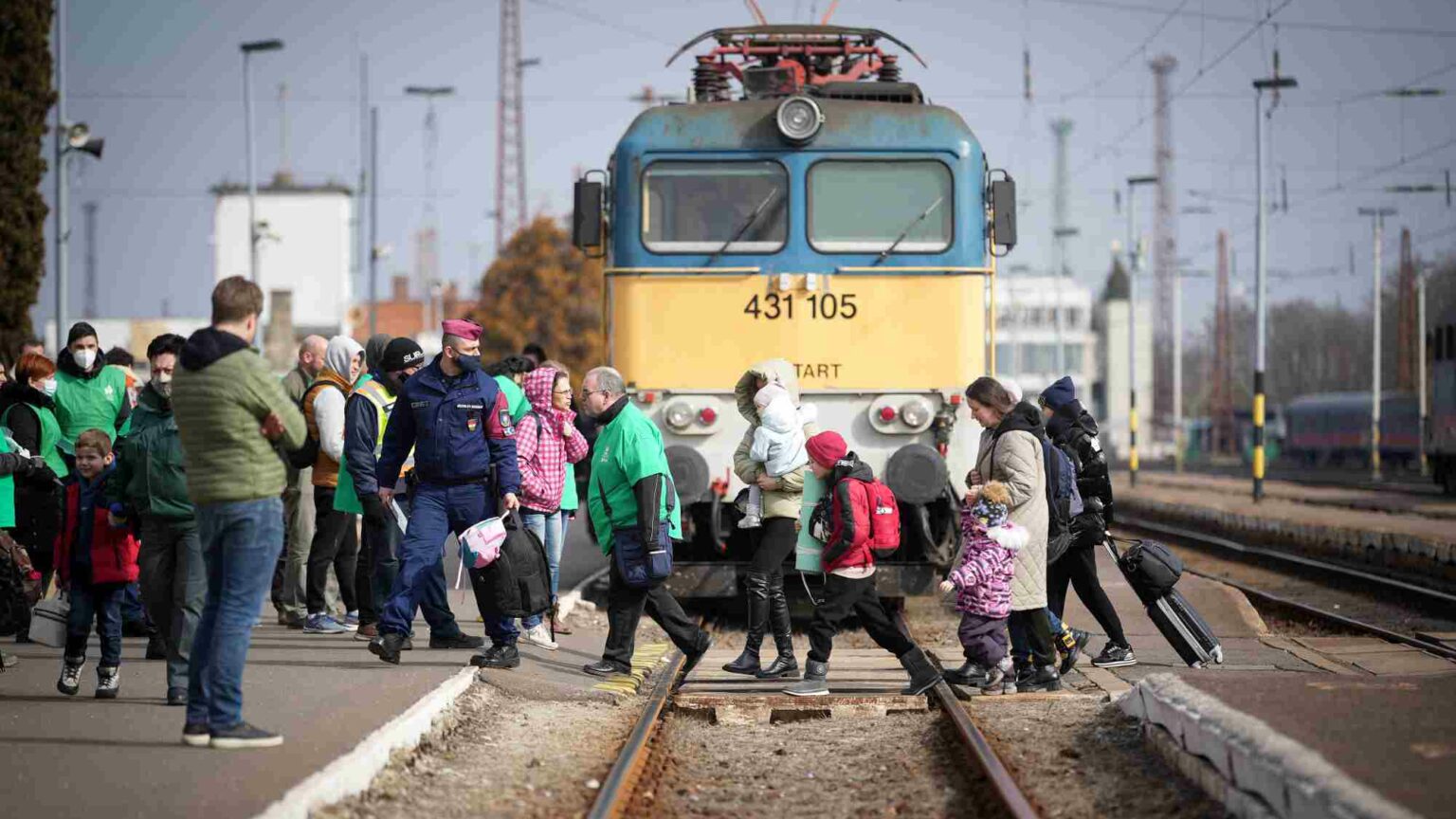 As Ukrainian refugees flee from Russian president Vladimir Putin's revanchist war machine in their millions, it is clear that the vast majority of Britons expect their government to do more to help those who have been displaced.
The UK government has come under severe criticism for its handling of the refugee crisis. As of yesterday, fewer than 1,000 visas had been issued to Ukrainians, thanks largely to a combination of overly tight restrictions and onerous bureaucratic processes.
Feeling the pressure, home secretary Priti Patel today eased some of the visa requirements – allowing some Ukrainians to make applications online. For now, however, this change only applies to Ukrainian nationals who have family in the UK. Even this slightly less restrictive approach still leaves the UK as an outlier in much of Europe. The EU, for instance, has waived visa requirements for Ukrainians for the next three years.
More importantly, the UK policy is at odds with the views of the vast majority of Britons. Polling shows that three in four Brits say that they either 'strongly support' or 'tend to support' allowing Ukrainian refugees to come into the UK without a visa (with 16 per cent expressing opposition).
This openness to Ukrainian refugees should not surprise us. The UK has a rich history of rehoming some of the world's most persecuted peoples and providing sanctuary for those at risk of intimidation and violence in their homelands.
This includes rescuing and rehoming nearly 10,000 Jewish children from Nazi-controlled territory in the Second World War – a rescue effort widely known as the Kindertransport.
More recently, in 1999, thousands of Kosovar Albanian refugees were evacuated by the UK as they faced Serbian persecution and violence. And in the past decade, resettlement routes have been established by the UK for Syrian refugees fleeing civil war, Hongkongers escaping from Chinese state tyranny, and Afghans at risk of persecution under the Taliban following the West's withdrawal last year.
While there is majority support for waiving visa requirements for Ukrainian refugees among all groups polled, there are some differences worth noting, especially when it comes to party affiliation, the Brexit divide and social class.
Among Liberal Democrat voters, 88 per cent support liberalising the rules. This drops to 69 per cent for Conservative voters. While 88 per cent of Remain voters believe that visa rules should be waived for Ukrainian refugees, this falls to 67 per cent for Leave voters. And while eight in 10 Brits in the higher ABC1 social grade want the government to remove visa requirements, 67 per cent of the lower C2DE social grade agree with such a proposal.
There is undeniably a comfortable majority in favour of letting in more Ukrainian refugees. But some groups are slightly more anxious about this. This also should not surprise us. After all, the resettlement of newcomers is anything but a straightforward process – and certain parts of Britain have played a disproportionate role in this in recent years. All too often, the UK's more deprived authorities have been tasked with much of the responsibility of rehoming refugees – providing accommodation, school places, civic-integration schemes and crucial services.
A recent analysis by the Guardian found that almost one in four of the UK's asylum seekers supported by the Home Office are housed in just 10 local authorities. And nine of these 10 are among the most deprived local authorities in the UK. These include Rochdale, Middlesbrough, Hartlepool and Stockton-on-Tees in the north of England, along with Stoke-on-Trent in Staffordshire and Barking and Dagenham in east London – all Leave-voting constituencies. Ironically, it is those very areas the liberal press likes to denounce as irredeemably racist which have really pulled their weight when it comes to rehoming and welcoming newcomers in need. Middle-class, pro-Remain 'liberal' areas, where pro-refugee sentiment is highest, have done comparably little for refugees, despite having far greater resources at their disposal.
There is no doubt that the UK can and should be proud of its rich tradition of providing sanctuary to those most at risk of persecution and violence in their homelands. But any refugee resettlement scheme must do more to distribute refugees in a fair and equitable manner – and this has simply not been the case in recent times.
There is a huge public appetite for welcoming more Ukrainian refugees in their hour of need. The government should listen to the people on this. But it also needs to get the resettlement process right, and not simply pass the buck to the poorest areas in Britain.
Rakib Ehsan is a research fellow at the Henry Jackson Society. His book, Beyond Grievance, is available to pre-order on Amazon.
To enquire about republishing spiked's content, a right to reply or to request a correction, please contact the managing editor, Viv Regan.