John Bercow's fall from grace was long overdue
The anti-Brexit speaker tried to thwart democracy – a far worse crime than 'bullying'.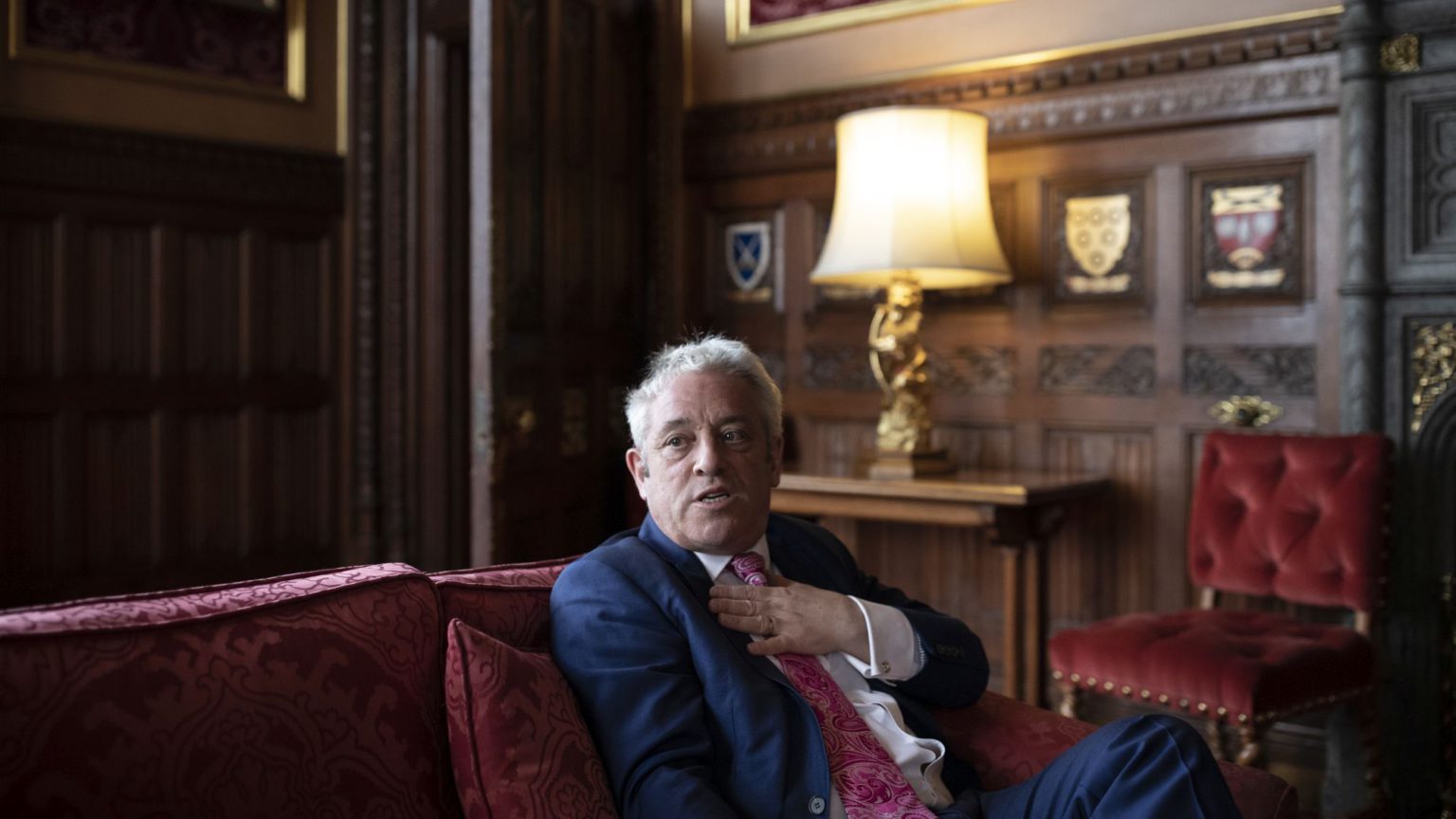 How the mighty have fallen. John Bercow, former speaker of the House of Commons, has been accused of being a 'serial bully'. Findings from a 22-month independent parliamentary investigation into incidents dating back over 12 years were released yesterday. And they are damning.
According to the report, Bercow frequently lost his temper and was once so enraged he smashed a mobile phone on a desk directly in front of a colleague. He repeatedly swore and regularly belittled, humiliated and even mimicked members of staff. In fact, so ingrained was this behaviour that Bercow reportedly mimicked one of the beleaguered colleagues under discussion during his interviews with the investigators. All in all, Parliament's Independent Expert Panel upheld 21 allegations of bullying against the former speaker, made by three former members of staff. It also found him to be 'widely unreliable and repeatedly dishonest' in giving evidence. Bercow vehemently denies all the allegations against him and insists the investigation was a 'kangaroo court'.
Bercow was previously best known for his unsurpassed ability to bellow 'Order!' on demand, for his verbose rants from the speaker's chair, which succeeded in making every issue under discussion primarily about him, and for the fact his wife posed for a national newspaper, with parliament in the background, wearing only bed sheets. He will now be known as a bully and a liar. He has been banned for life from holding a security pass granting him free access to the parliamentary estate. The former speaker has finally met his comeuppance.
But Bercow's bad behaviour towards his colleagues pales into insignificance when set against his utter contempt for the electorate. Bercow was speaker from 2009 to 2019, a period which encompassed both the referendum vote to leave the EU and then prime minister Theresa May's disastrous attempts at getting parliament to agree to enact this decision, even on the very weakest of terms. Throughout this time, Bercow's own view on Brexit was abundantly clear. His car even displayed the bumper stickers 'Bollocks to Brexit' and 'Don't blame me I voted Remain'. (Stickers he claimed belonged to his wife.)
Bercow used his powerful position to enable a Remainer-stuffed parliament, out of tune with the will of the people, to put a stop to all attempts at making Brexit happen. He encouraged MPs to act according to their own pro-EU views rather than those of their pro-Brexit constituents. This meant that the perspective of a few hundred members of the Westminster elite came to count for more than a decision taken by millions of ordinary voters.
Bercow's repeated attempts to place the will of MPs above the will of the people led to him being feted by parliament's Remainers. Despite bullying allegations having long swirled around him, Remainers were prepared to brush them under the carpet. Dame Margaret Beckett, former Labour foreign secretary, said out loud that Bercow should remain despite the bullying allegations, because the parliamentary Brexit debates should 'trump bad behaviour'. David Lammy went one better, calling the then speaker 'an intergalactic hero'. Unsurprisingly, Bercow, who entered parliament as a Tory MP, was offered a warm welcome in the Labour Party after his tenure as speaker came to an end. Perhaps most damning of all, former Labour leader Jeremy Corbyn nominated him for a peerage. A plaque to Bercow apparently hangs in the parliamentary gym. How embarrassing.
Now that the bullying report has been released, epic backtracking is underway. The gym plaque will be removed. An MP has called for 'an explanatory plaque' to be hung alongside Bercow's official portrait to nod to his behaviour. Bercow has also been suspended from the Labour Party pending its own investigation. But his initial rapturous welcome reveals Labour's ruthless disregard for democracy. It also shows us, yet again, that if your views align with the woke elite then you get a free pass to behave as you like.
Bercow's fall from grace is to be welcomed. But it is a shame it came about because of an expensive and time-consuming parliamentary inquiry into bullying. Bercow certainly seems to have been an appalling boss. Talk of 'bullying', however, is the language of the playground. In politics and in the workplace, passions run high and tempers fray. As adults, we have to learn to deal with this without seeing ourselves as children in need of protection.
Throughout history there have undoubtedly been far worse tyrants and bosses than Bercow, but they have never been referred to as 'bullies'. Expanding childish and emotive language into the adult realm does workers no favours. Getting one over on a sadistic boss is a Pyrrhic victory if it leaves you cast as the child-like victim.
None of this is to let Bercow off the hook. He was undoubtedly a bad boss. But his greater crime was against us, the people – and we successfully wrought our revenge against both Bercow and the Remainer-stuffed parliament when we dumped so many of them in the General Election of December 2019. We should have heard no more from any of them after that. That Bercow continues to pop up on television game shows and in newspaper profiles tells us that it will take far more than an Independent Expert Panel to rid us of the Remainer elite still dominating our cultural institutions.
Joanna Williams is a spiked columnist and the director of Cieo.
To enquire about republishing spiked's content, a right to reply or to request a correction, please contact the managing editor, Viv Regan.