This energy crisis has deeper roots than Ukraine
We are paying a heavy price for decades of policy failures.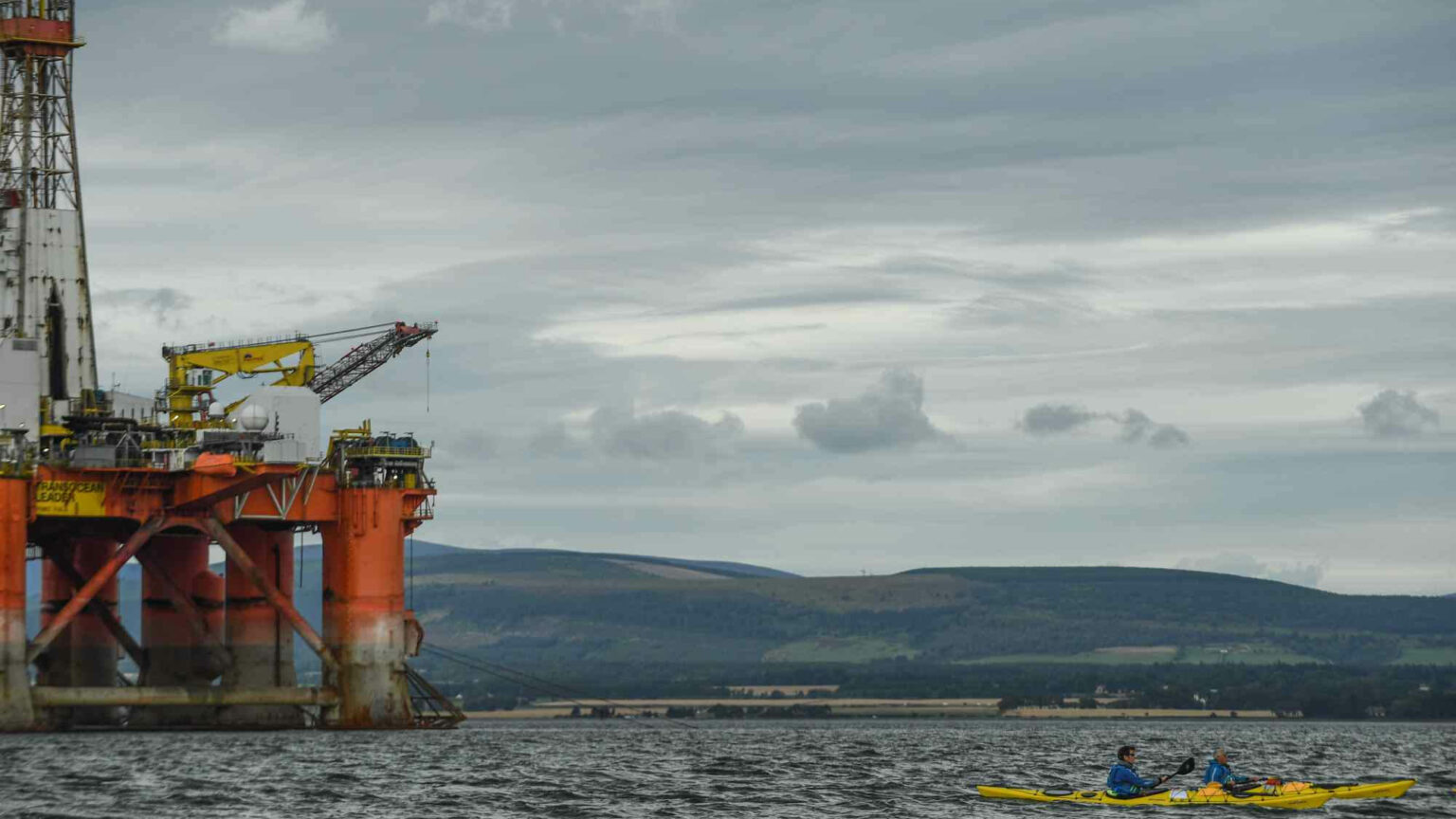 This week the price of oil touched $139 a barrel, a 14-year high. International gas prices also surged to £6 a therm – 10 to 15 times their normal level.
It is too early to say how durable these enormous shocks will prove. However, both directly and indirectly, Western households, industry, farming, services and many other sectors depend on oil and gas for their transport and their electric power. They will be severely affected for as long as international markets price oil and gas at anything like these kinds of levels.
For liberal economists, the explanation for this dire price shock is simple. As they see it, prices have skyrocketed because Germany cancelled Nord Stream 2, a gas pipeline from Russia, back in February in response to Russia's invasion of Ukraine. Now the US and the UK have banned imports of Russian oil, and are pressuring Europe to follow suit.
Still, according to a new 10-point plan drawn up by the International Energy Agency (IEA), a Western club for energy-buying capitalists, there are clear, green ways through which Europe can reduce its reliance on Russian fossil fuels and emerge stronger from the crisis. These include: building more wind and solar power, buying more heat pumps, insulating buildings, turning down your thermostat (a temporary measure, of course), and managing demand by 'real-time electricity price signals' (ie, installing smart meters).
Clearly there are no crises that our international elites will not use to promote their beloved Net Zero cause. As the IEA concedes, many of the actions recommended in its new, get-out-of-Russia plan are 'key elements' of its Roadmap to Net Zero by 2050 report – published last May.
The geopolitical situation has indeed led to a run on fossil fuels. But oil and gas were already in unprecedented demand thanks to the revival of the world economy after Covid. More fundamentally, supply and demand do very little to explain the real dynamics of the oil and gas sector. We need to understand the investment background to oil and gas before we rush to blame all of today's travails on the immediate crisis in Ukraine.
Memories are short. Seven years ago, speaking of the long-term effects of the turmoil in Libya, Syria and the Gulf, IEA executive director Fatih Birol remarked: 'The security problems caused by ISIS and others are creating a major challenge for new investments in the Middle East.' 'The appetite for investments in the Middle East is close to zero, mainly as a result of the unpredictability of the region', he said, warning that any failure to invest would impact on 'badly needed production growth around the 2020s'. This sober forecast has proved correct. War in the Middle East continues to this day, founded on Western intervention and compounded by the ruthlessness of the Kremlin's army in Syria and Libya.
Covid lockdowns also worsened the investment crisis in oil and gas. So, too, did official hysteria about fossil fuels. In recent years, a growing number of banks and pension funds have been boycotting fossil fuels. And in boardrooms everywhere we have witnessed the relentless rise of Environmental and Social Governance (ESG) – that is, a set of environmentally and socially aware standards that right-on investors use to judge potential investments.
Importantly, this divestment from fossil fuels has not been matched with enthusiasm for alternative sources. Western elites have been unable to mount a positive case for nuclear energy, and have dilly-dallied on new nuclear tech like small modular reactors. In Europe, those same elites have also been unwilling to embrace fracking, which could supply homegrown gas. Even after Putin's dramatic actions, Britain's Oil and Gas Authority (OGA) has proposed that a moratorium on fracking should end, but only if new safety precautions reduce tremors below just 0.5 on the Richter scale. A more risk-averse stance would be hard to imagine. It gives no thought to the impact fracking – a compact, IT-led industry – could have on UK productivity.
Oil and gas have become more expensive, but that is not just because wars are always inflationary. It is also because Western elites have stigmatised these two commodities right up to the spasm of COP26, only to realise more recently that, particularly in Russia and China, the world's much-trumpeted 'energy transition' toward a Net Zero world will be a long time coming.
Even amid the current energy crisis, our leaders still don't get it. They still want more of our power to come from wind turbines and solar panels, for us to wear thick sweaters to keep warm and for smart meters to tell us to cut our consumption and carbon footprints.
They need to wake up. This energy crisis is as much a product of their complacency as it is Russia's invasion of Ukraine.
James Woudhuysen is visiting professor of forecasting and innovation at London South Bank University.
Picture by: Getty Images.
To enquire about republishing spiked's content, a right to reply or to request a correction, please contact the managing editor, Viv Regan.