Poland is showing us what solidarity looks like
Poles are doing everything possible to help their Ukrainian neighbours.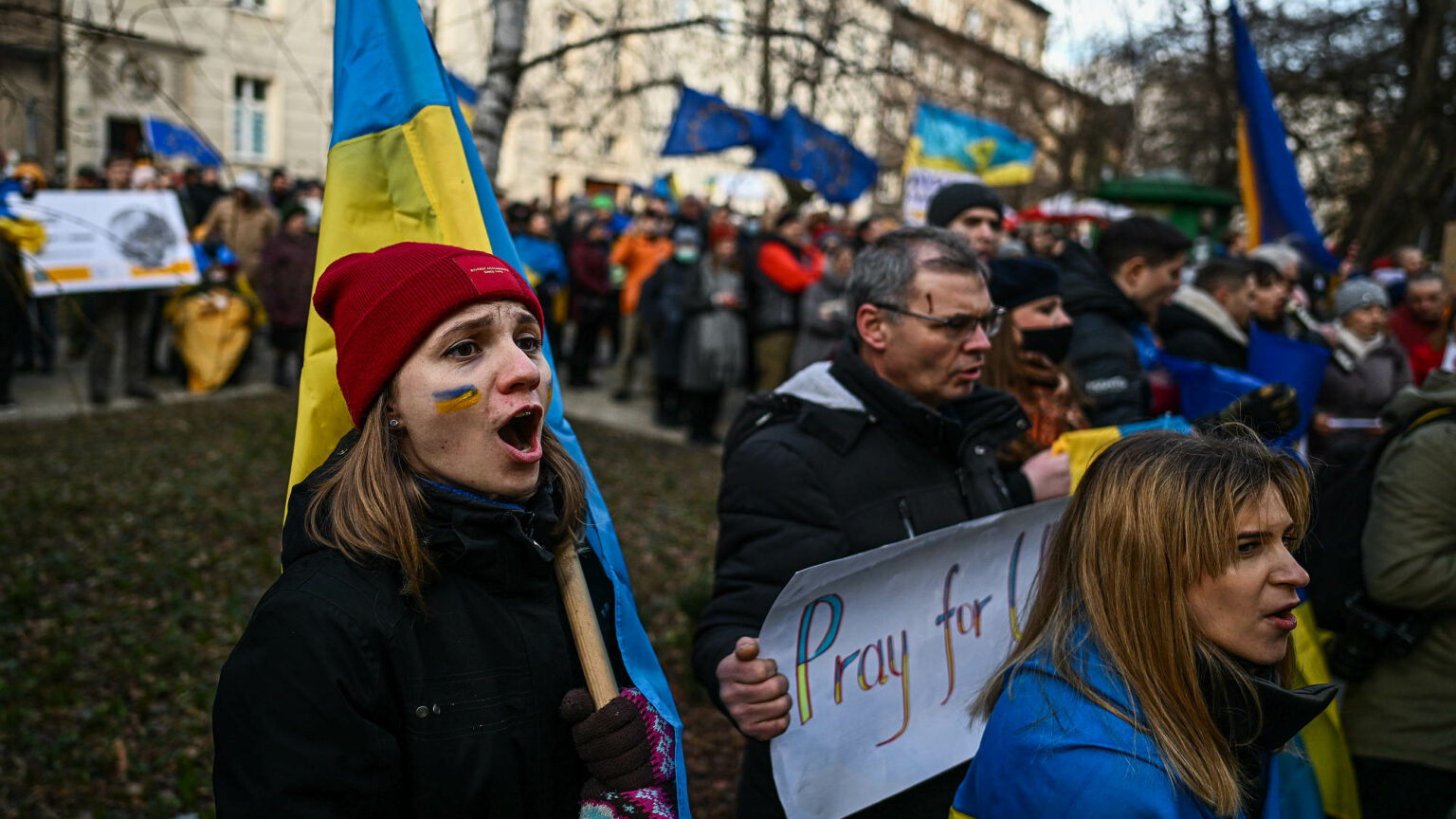 Solidarity is one of those words that no one seems to be able to define. Decades of vague posturing – disconnected from any real action – has hollowed out whatever meaning it once had. In today's climate, solidarity seems to mean little more than a change of profile picture, sharing a graphic on social media, or adding pronouns to your email signature. But in Poland this past week, I have seen solidarity come alive.
There are, of course, symbols galore here in Warsaw. Ukrainian flags are everywhere – shops have blue and yellow displays, lapels bear two-colour pins, and every bus in Warsaw sports the wheat-and-sky mark of Ukrainian national identity.
Strikingly, the locals remain characteristically reserved. Many Poles understand at least some Ukrainian, but daily interactions in shops or cafes seem normal. I haven't overheard any obvious outpourings of sympathy. Waiters, taxi drivers, and fellow passengers on buses greet Ukrainians with blank faces. To a mind conditioned by our highly emotional, deeply personal politics, it is hard to square such coldness with reports of Polish solidarity.
But actions speak louder than words. Or, as the Ukrainian saying has it, cold hands mean warm hearts. And how warm-hearted the actions of Poland have been these past few weeks.
Poland's government is often portrayed as hard right and anti-immigrant. Its ruling Law and Justice Party is often mentioned in the same breath as other bogeymen of European politics, like Hungary's Orbán and Turkey's Erdoğan. But following Russia's invasion, around 600,000 Ukrainians have passed into Poland with the full support of the Polish government. And no one even thinks of starting a conversation about whether Poland is 'full'. Instead, Polish authorities are doing everything possible to house and feed those fleeing the war. In Warsaw and some other cities, public transport is free for anyone with a Ukrainian passport.
Perhaps even more significant are the actions of ordinary Poles and Polish civil society. Polish families in their thousands have welcomed Ukrainian friends, relatives and distant acquaintances into their homes. Donation boxes at supermarkets and bars overflow with goods to help feed those arriving.
Even at 3.30 in the morning, at a major bus station, packs of volunteers welcome those fleeing the war with tea, food, advice and SIM cards. The mood, shared seemingly even by young children, is less of despair than of quiet determination. A girl, young enough to be still sucking her dummy, stands, hands in pockets, surveying the door like a security guard, waiting for the next busload to arrive.
A family member in Ukraine asks if we can somehow arrange for a generator to be sent over on one of the empty buses that is going to the border to collect more refugees. Power cuts loom over all those living in Ukraine, and generators have long been sold out or requisitioned. Between our broken Polish and his broken English, a worker we contact at a supply store insists he will personally drive the generator directly to the bus station, waiving the usual delivery charge. 'Whatever hell you are going into, we are with you', he insists.
Over a million Ukrainians live and work in Poland. The same ties of family and history that led a great many Russians to register disgust with the invasion are leading Poles to do their all to support the Ukrainians.
This is true solidarity. It is not empty posturing about events happening a thousand miles away. But nor does it stem from the parochial idea that 'charity begins at home'.
Everyone can sympathise with the plight of the Ukrainians and can feel inspired by their brave defence of their national sovereignty. But solidarity is more than a feeling. Solidarity is born in action. It lives through deeds. Acts large and small keep its spirit alive. Poland should remind us what it means.
Jacob Reynolds is partnerships manager at the Academy of Ideas.
To enquire about republishing spiked's content, a right to reply or to request a correction, please contact the managing editor, Viv Regan.