Do the Russian people want this war?
Protests, resignations and small acts of sabotage suggest the public are far from united behind Putin.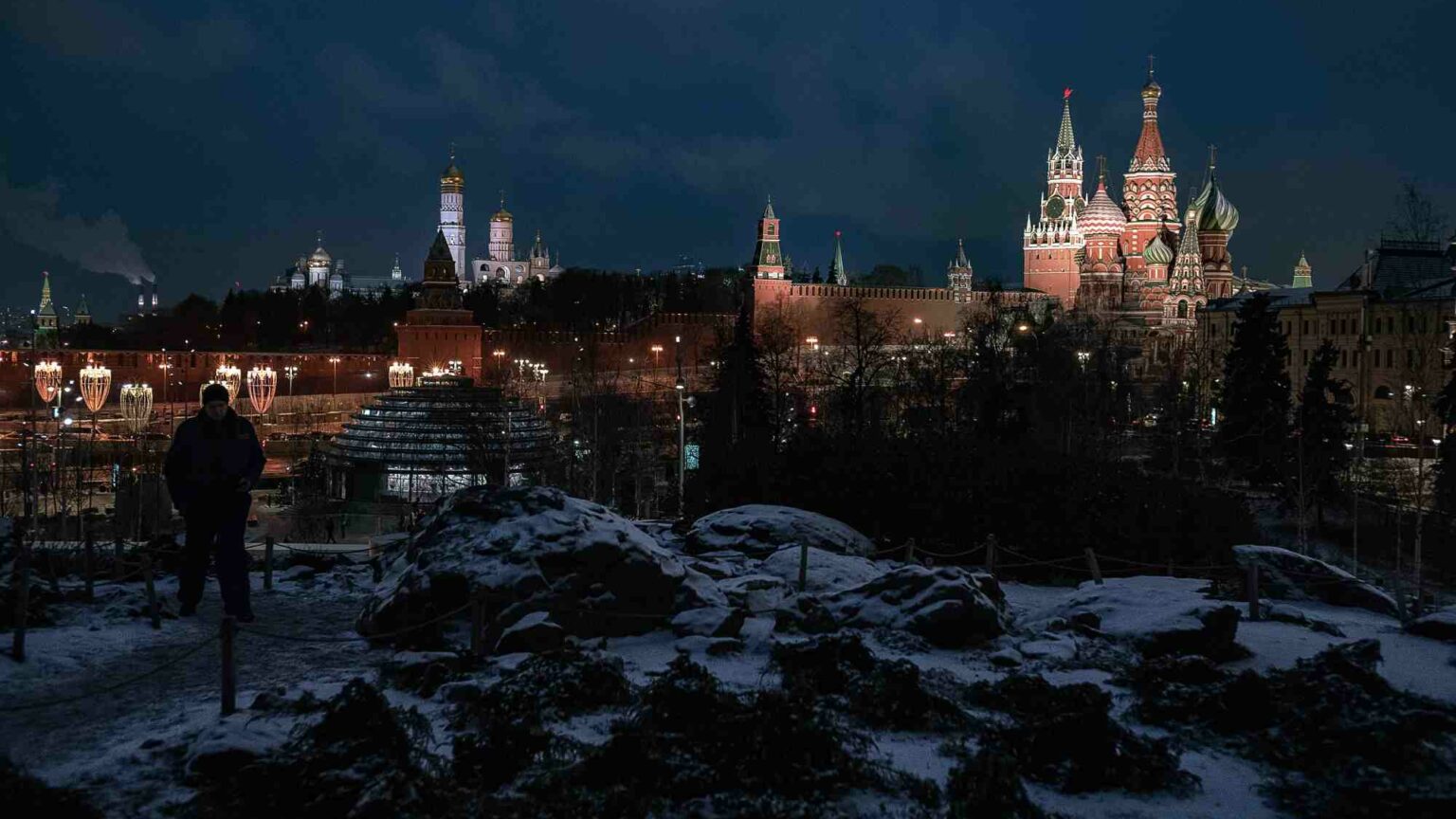 The evening after Russia launched its invasion of Ukraine, thousands of Russians took to the streets to protest. Marchers thronged the main thoroughfare of St Petersburg, Vladimir Putin's home city, and Moscow's traditional protest venue, Pushkin Square. But it was less the size of the protests than their spread across more than 40 towns and cities in Russia that was striking.
Most of those who came out will have been aware of the risk. Police broke up many of the protests, including Moscow's. Since then open protest has understandably dwindled, although action by smaller groups, even individuals, continues. Some 6,000 people are now reported to have been arrested, making the protests already the most significant since those of 2012, which opposed Putin's bid to return to the presidency.
What is hard to judge, however, is how deep the opposition to Russia's invasion of Ukraine goes inside Russia, and how successful the Kremlin has been – and will be – at countering it. Physical repression, after all, is only one of the measures the Russian state has at its disposal, and it is by no means the most reliable. Thousands may be arrested, but those brave enough to protest in the open will stand for many more who stay at home. And for those who do turn out, being arrested will not change their view or prevent private conversations. The invasion of Ukraine is said to have become one of those subjects that people mention around their kitchen tables or while out walking the dog, as in Soviet times.
But there are major differences between then and now that make protest potentially more effective. One is the proliferation of social media and the extent to which younger Russians in particular are plugged in. This means that they have access not only to alternative sources of information, but also that they know there are like-minded people out there and they can coordinate their actions. There have been various glitches with social media, including outages for Russian users of Facebook, Twitter and Instagram, and Russia's media watchdog, Roskomnadzor, has slowed the working of Facebook because of restrictions imposed on certain Russian accounts. But social media, which in Russia were never subject to Chinese-style censorship, are still functioning.
Another difference is that even Russia's mainstream media are more diverse than most outsiders tend to think, and more critical of power, too. Novaya Gazeta, whose editor, Dmitry Muratov, was jointly awarded last year's Nobel Peace Prize and has consistently pushed the boundaries of what is possible, demonstratively published the paper in both Russian and Ukrainian the day after the invasion, with a front page saying, in enormous letters, 'Russia bombs Ukraine'. Muratov himself posted a video on the paper's website, saying that his whole team felt 'grief' and 'shame' over the 'unprovoked invasion'.
And while state television is still the most-watched and has by far the widest reach, it has long lost its monopoly. Russians have access to satellite and internet channels, including foreign channels, such as CNN and the BBC, and Russian-language channels, such as Meduza (which is based in Latvia) and Dozhd (also known as Rain) which is internet-only.
Unless and until those channels are blocked, many Russians will find themselves confronting two quite different narratives about Ukraine – the West's version about ruthless military attacks on a smaller nation heroically defending its independence, and the version presented by Moscow of an unsavoury government harbouring far-right elements threatening the very survival of a beleaguered Russian minority.
The Kremlin version, foreshadowed in recent Putin speeches, including his declaration of war, has more appeal than might be appreciated in the West. It taps into the Soviet and now Russian narrative of Russia's part in the victory over Nazi Germany in what Russians call the 'Great Patriotic War'. This was the significance of the double mission Putin set out – to 'demilitarise' and 'de-Nazify' Ukraine.
And this leads on to the third difference: demographic, social and generational change. It is not clear how persuasive the 'de-Nazification' argument will still be. For older people, yes. But among younger people, who have no memory of either the Soviet Union or the war, and who have lived in a Russia that has been increasingly open to the world through technology and travel, it may be another matter. Many Russians also have direct ties with Ukraine, through family and friends, and may find it hard to reconcile the official picture of an enemy with the country and the people they know.
It also has to be said that the invasion itself, and the international reaction to it, is making for difficult calculations for many Russian professionals, who are confronting the prospect of their country becoming an international pariah. For some, the moral argument by itself will dictate their opposition to Russia's invasion – as it did with those Soviet citizens who protested against, for instance, the 1968 Soviet invasion of Czechoslovakia. For many, though, the moral argument may be reinforced or undercut by personal calculations.
Professional Russians in particular, with a comfortable and cosmopolitan way of life, may have a great deal to lose from the prospect of Russia becoming an international pariah. It is understandable that much of the open opposition has come from creative and professional groups. On the day of the invasion, dozens of journalists signed an open letter condemning Russia's action; protest letters also came from more than 100 local councillors from all over Russia, and from professional groups – doctors and medical staff, architects, non-government organisations and charities, as well as leading figures from literature, music and the theatre. There were resignations and walk-outs by foreign staff employed at Russian media outlets – including the international station, RT – and Russian businesses.
It took a little longer for business people and academics to make their opposition known, but statements have subsequently come from Mikhail Fridman – the co-founder of Alfa Bank, who said the war was 'a tragedy' and called for the bloodshed to end – and from Evgeny Lebedev, the controversial recipient of a UK peerage, who used the front page of his Evening Standard to make a personal plea, as a dual Russian-British national, to Putin to stop the war.
Since then there have been what may be seen as small acts of sedition or sabotage, including in the release of Russian casualty figures apparently not intended to see the light of day. That Russia's media watchdog has issued instructions to editors to use only official Russian sources and not to let pass the words 'war' or 'invasion' in relation to Ukraine, suggests that the Kremlin is not having everything its own way.
For all the evidence of dissent, however, it is still hard to judge its real extent or strength within Russia, and what the effects could be. It is obviously too late to avert military action or even its escalation. And there is always the risk for those of us looking into the country from outside, of being swayed by wishful thinking.
But one reason why the opposition to war could be influential is that objections are coming from two particular groups within the Russian elite. One comprises those involved in foreign affairs, as diplomats, military people or think-tankers. They said they were against the war and are now – though mostly privately – expressing their horror about what is happening.
The other equally significant group is made up of the next generation of today's elite. According to the opposition figure and commentator, Vladimir Kara-Murza, they include Tatiana Yumashev, the daughter of the late, former president, Boris Yeltsin; the daughter of Chelsea FC owner, Roman Abramovich; the son-in-law of defence minister Sergey Shoygu; the son of the head of the state technology agency, RosTech; and the daughter of Putin's spokesman, Dmitri Peskov.
If you add the elite status of those who, openly or not, oppose the invasion, to the economic and financial penalties that await Russia's hitherto relatively comfortable middle classes – in mortgage-rate rises, banking restrictions and likely inflation further down the tracks – then the weight of opposition may be greater still. And if it is, then some sort of change cannot be ruled out – though change is less likely to come from the streets than from within the Kremlin walls.
Mary Dejevsky is a writer and broadcaster. She was Moscow correspondent for The Times between 1988 and 1992. She has also been a correspondent from Paris, Washington and China.
To enquire about republishing spiked's content, a right to reply or to request a correction, please contact the managing editor, Viv Regan.