In praise of Ukraine's international brigades
British volunteers are laying their lives on the line in Ukraine's fight for freedom.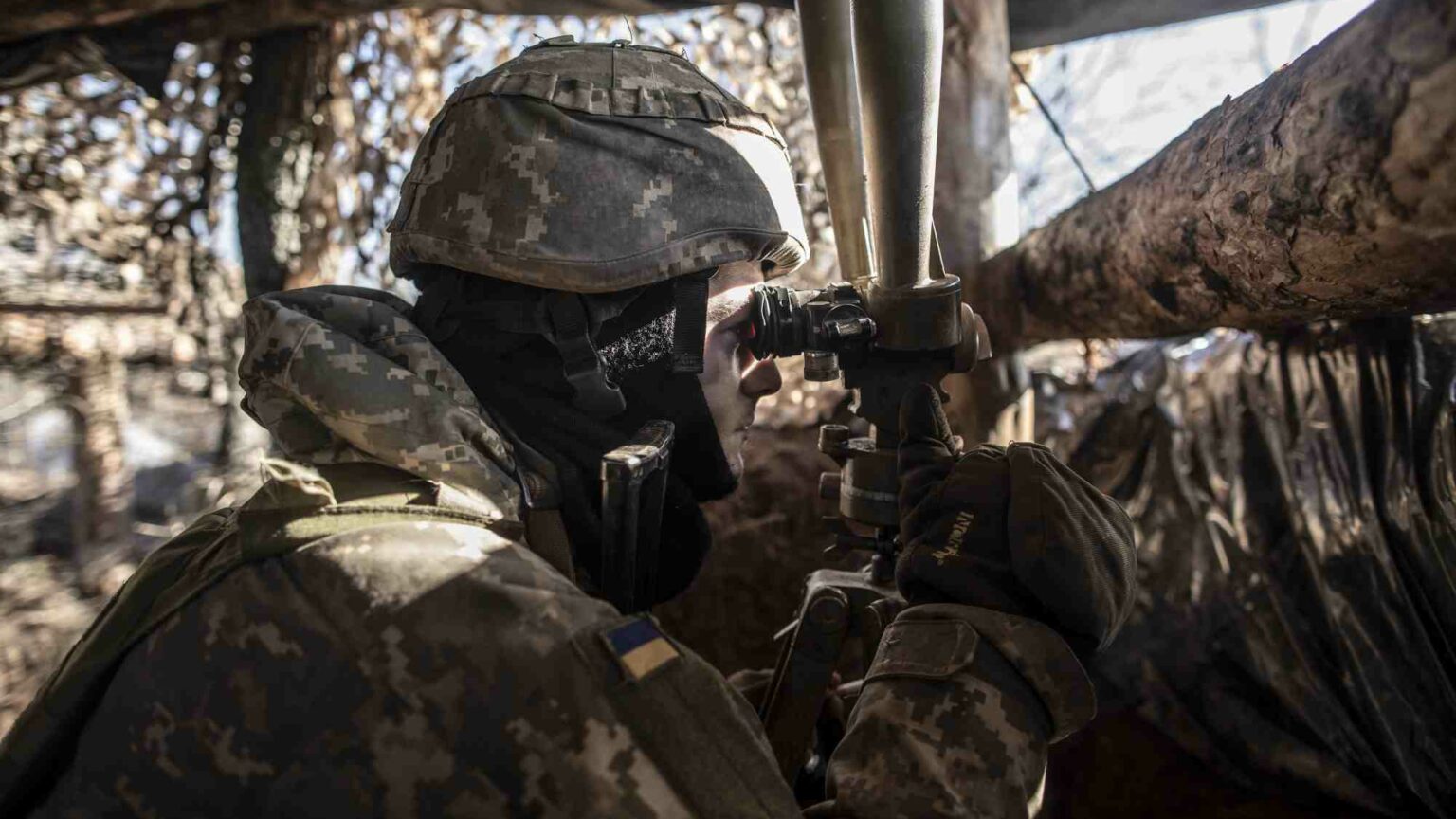 On Sunday, Ukrainian president Volodymyr Zelensky urged foreign citizens to join Ukraine's armed resistance against the invading Russian forces. He asked those who were willing to head to Ukrainian embassies in their own countries and sign up for an 'international brigade'. It is reported that dozens of British citizens – some with military backgrounds, others without – have already joined this struggle for Ukraine's future.
These men – this 'Lads Army', as some reports have dubbed them – should be applauded. They are putting their lives on the line to fight against Russian military aggression and for the right of the Ukrainian people to determine their own future.
Some of those heading from the UK to Ukraine have obvious skin in the game. Some are Ukrainian born, like Tim Maxymenko, or have immediate familial connections, like Shaun Pinner. For them, this is a struggle for kith and kin. As Maxymenko told the Guardian: 'We can't go to Moscow and stop Putin, but we can protect our land. And this land is the place of this fight for freedom.'
But others with no familial links also identify with 'this fight for freedom'. They see something they recognise, something universal, in the courageous struggle of the citizens of Kyiv and Kharkiv. They see a fight for democracy, for national sovereignty – for those very principles that we in the UK can and ought to support, too. And what's more, they're willing to lay down their lives for these principles. This is what true internationalism looks like – a solidarity grounded in shared ideals, and in pursuit of a noble, universal cause. As father-of-seven Antony Zamparelli told GB News, he was willing to die for this cause and urged other Brits to head to Ukraine 'if you're willing to fight for freedom'.
Of course, many Western politicians and celebrities have gestured their support to Ukraine. Think of the tearful tweets, and sad-faced Instagram posts, topped off with Ukrainian-flag emojis. There have been many fulsome on-stage pledges of solidarity. And in Boris Johnson's case, there have been some prayers, too. But none has shown the slightest inclination to really risk anything. They've been all talk and no camo trousers.
Worse, the government has been actively telling people not to heed Zelensky's call to join the Ukrainian resistance. After foreign secretary Liz Truss said that fighting in Ukraine 'is something people can make their own decisions about', defence secretary Ben Wallace quickly urged people without any military training not to join Zelensky's international brigade. A No10 spokesman simply said that the travel advice was not to go to Ukraine.
Some have gone further still. Former attorney general Dominic Grieve, a notorious Remainer, showed today his love for all things European only stretched so far. Speaking like the pettifogger he is, he said that it would actually be illegal for Brits to head to Ukraine to fight.
He could well be right, of course. Fighting in overseas conflicts has been prosecuted under terrorism laws in the recent past. Indeed, it has led to charges against those who bravely joined Kurdish groups to defeat the Islamic State in Syria. But the Lads Army shouldn't let the illegality or otherwise of their decision bother them. After all, they stand in a noble tradition. For instance, those Brits who joined the international brigades to fight for the freedom of the Spanish Republic in the late 1930s did so in defiance of the British state – which, at that point, was preaching non-intervention as a sop to Hitler and Mussolini.
Like those who fought General Franco's fascist-backed forces over 80 years ago, those joining the fight to defend Ukraine are making a courageous decision. They deserve our praise.
Tim Black is a spiked columnist.
To enquire about republishing spiked's content, a right to reply or to request a correction, please contact the managing editor, Viv Regan.