The security services have gone woke
Spies and soldiers should not be promoting identity politics.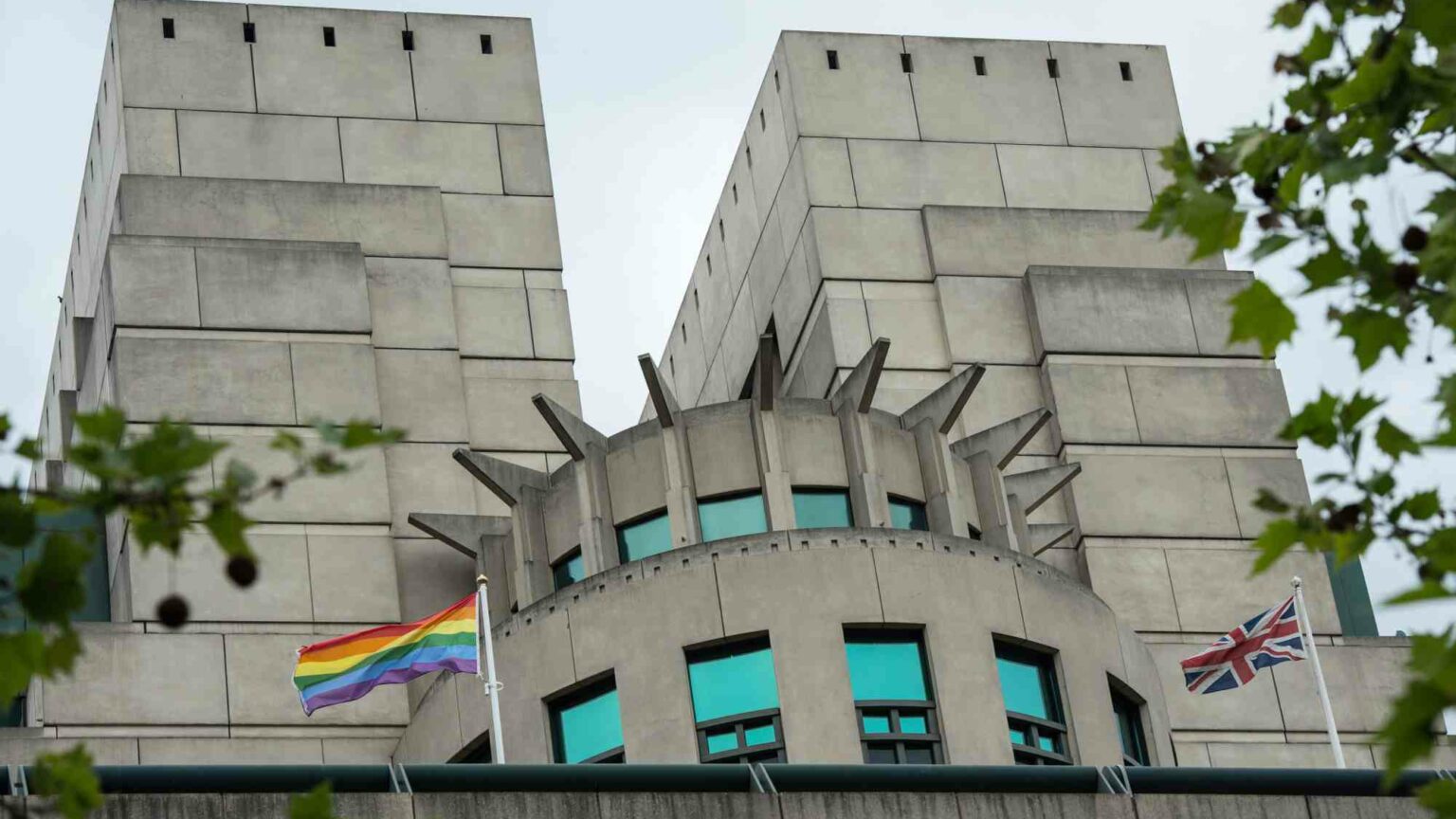 We live in an increasingly volatile and unpredictable world. There are many hostile foreign-state actors, eager to infiltrate British public institutions and undermine our democratic structures. And there are myriad terror-related threats, too, especially from Islamic extremists.
Yet while the threats to our national security grow, MI5, MI6 and GCHQ chiefs are reportedly encouraging spies to focus on checking their 'white privilege'. According to media reports this week, back in December staff were issued with a dossier entitled 'Mission Critical', and told to avoid using words such as 'manpower', 'strong' and 'grip' because these words can 'reinforce dominant cultural patterns'.
Not to be outdone, the UK's Ministry of Defence has launched its very own woke offensive in the past few days. As Russia plunged Europe into war, the MoD's blue-tick verified 'LGBT+ Network' Twitter account proceeded to explore the meaning of the terms 'lesbian', 'gay', 'bisexual', 'transgender', 'queer' and, last but not least, 'questioning' – which, according to the MoD, is 'the process of exploring your own sexual orientation and / or gender identity'. The account also celebrated the MoD's 'commitment and efforts to be a LGBTQ+ inclusive employer', which have been recognised with a Stonewall 'Workplace Index Silver award'.
These institutions are supposed to strengthen British national security, not to raise awareness of the latest progressive causes. The MoD surely has more pressing issues to concern itself with. Like the war that is unfolding in Europe, for instance.
Those who run our security institutions clearly lack seriousness. Their willingness to use these institutions to promote identity politics, even when our national security is threatened, is a sign of serious institutional decadence.
Moreover, the embrace of these woke concerns could actually impede the ability of the security services to perform their key functions. The MI5's broader terror-related watchlist, for instance, contains 43,000 individuals, the vast majority of whom – as many as 39,000 – are Islamist extremists. Ordering agents to 'check' their 'white privilege' might actually inhibit their ability to deal with such militants (who tend to be from non-white, Muslim-majority communities). These attempts to make our security services more 'inclusive' could get in the way of protecting us.
In recent weeks, concerns have been raised about the influence of critical race theory and trans activism in our healthcare and education systems, and among civil servants. But the creeping influence of wokeness in our defence and security institutions is even more alarming. These institutions should have one priority only – the protection of our national security.
Britain continues to face many threats, both foreign and domestic. When those whose role it is to protect us are distracted by divisive identity politics, we are in deep trouble.
Rakib Ehsan is a research fellow at the Henry Jackson Society. His book, Beyond Grievance, is available to pre-order on Amazon.
To enquire about republishing spiked's content, a right to reply or to request a correction, please contact the managing editor, Viv Regan.