Why is the SNP so obsessed with teenage sex?
The Scottish government is determined to promote its views on sex and gender behind the backs of parents.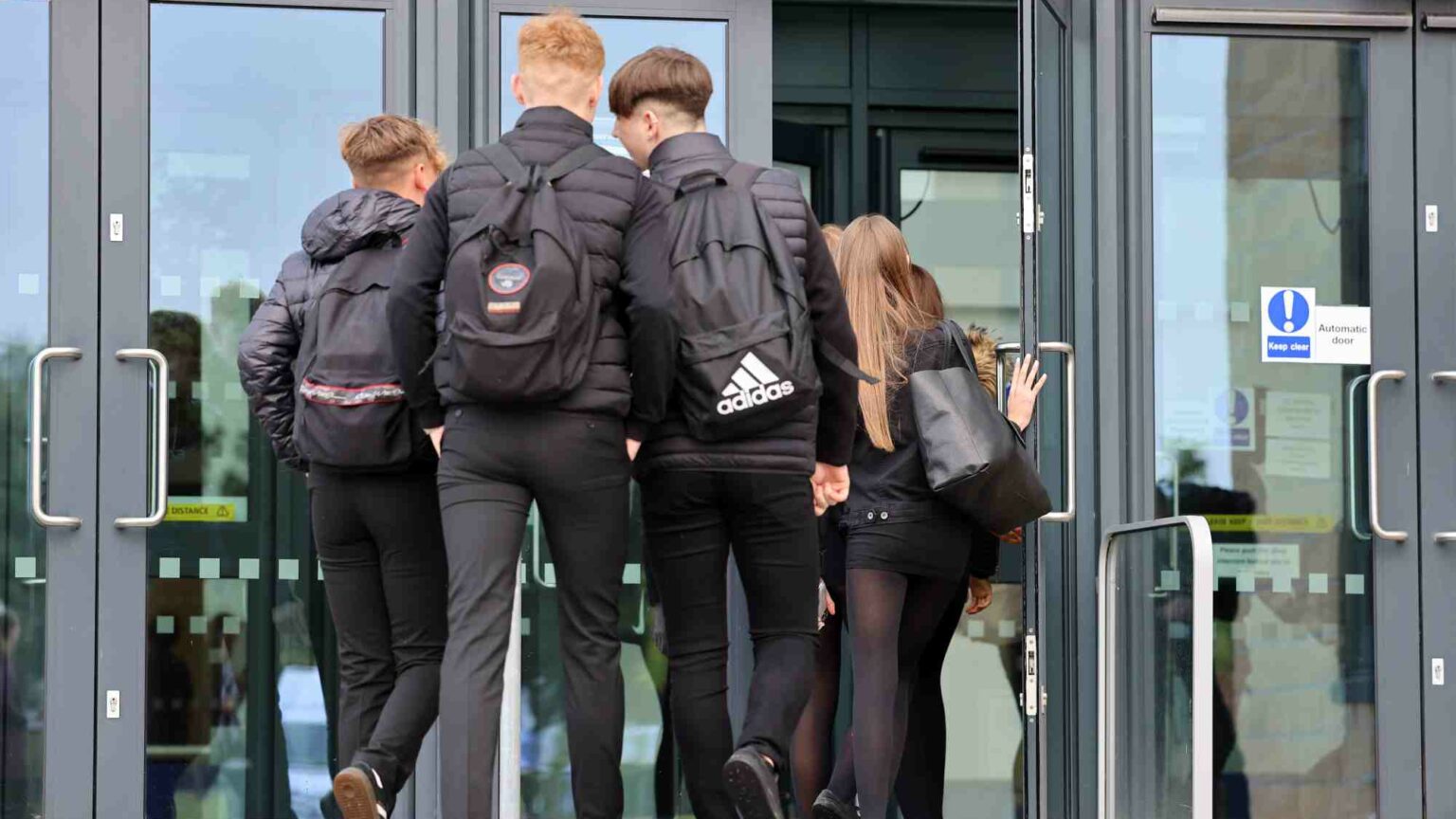 The Scottish National Party needs to have a word with itself before its unhealthy obsession with the sex lives of teenagers gets further out of hand.
This week we learned that the SNP has told Scotland's teachers, social workers and police officers to 'respect the privacy' of children who engage in sexual activity. This offer of confidentiality extends to those as young as 13. It means there is no obligation on professionals to inform parents if their children are having underage sex. The new guidelines state that if professionals are confident sex is taking place 'within a safe and mutually respectful relationship', then a child's 'wishes and feelings' should be taken into account when deciding whether to inform parents or other agencies. This effectively lowers the age of consent in Scotland. It could put vulnerable children at increased risk from adult predators and, in particular, from the kind of 'grooming gangs' we have seen operate around the UK, which the authorities have consistently turned a blind eye to. But the SNP is more interested in the supposed 'risks' of 'outing' LGBT young people to their parents.
Ironically, this guidance follows news of an SNP-backed survey that does anything but respect children's privacy. The questionnaire, designed to be used in schools, asks children about sex, relationships and sexuality. In the Health and Wellbeing Census, pupils as young as 14 are asked if they currently have a boyfriend or girlfriend, and if that person makes them 'feel safe and respected' or 'puts pressure on you to do sexual things'. They are then asked, 'How much, if any, sexual experience have you had?'. Children who answer 'yes' to 'vaginal or anal sex' are directed to further questions asking them how old they were when they first had sex, if they have had sex more than once, and if they used a condom or other form of contraception.
Roughly one third of Scottish local authorities have refused to participate in the SNP child-sex survey. But the whole census should be withdrawn. When conducted in the classroom, peer pressure makes it difficult for children to refuse to take part. It begins to feel more like a test than a voluntary questionnaire. It is presented as objective 'research', but it normalises children sharing intimate details of their lives with teachers and the authorities, rather than with parents. And it lends tacit approval to children engaging in underage sexual activity. In Scotland, confidentiality has been redefined to mean children sharing just about everything with professionals, while keeping secrets from parents.
While the Scottish government seems determined to ask children intimate details about their sex lives, it has instructed teachers not to question youngsters who are struggling with their gender identity. Rather than asking a girl why she thinks she might be a boy – and inquiring if her parents know that this is how she feels – teachers are told to ask simply what name she would like to be known by and which toilets she would like to use. This guidance even applies in primary schools, where the youngest children are just four years old. Schools have also been advised to include books featuring transgender people in the classroom and to consider introducing gender-neutral uniforms. Affirming a child's ideas about their identity might seem compassionate, but children are often only made aware of having a 'gender identity' by schools in the first place. And there's a real risk that this affirmation approach boxes children into what may have otherwise turned out to be just a phase. We know, for instance, that transitioning socially into another gender can often lead to later medical interventions. And all this is supposed to take place without parents' knowledge.
What lies behind the SNP's obsession with children's sexuality and gender seems to be a desire to control the messages young people receive and the values they imbibe during their formative years. Rather than leaving it to parents, the SNP wants children to learn only state-approved ideas about sex. It wants to socially engineer the attitudes of the next generation in line with the woke values held by Scotland's cultural elite.
This is driven by a deep mistrust of parents. The SNP, let's remember, is the party that tried to appoint a Named Person, or state-registered guardian, for every single child. This 'point of contact' would have had ultimate responsibility for the child's welfare – presumably because parents are thought incapable of supporting, advising and protecting their children without expert intervention. This scheme was only dropped after the Supreme Court ruled that part of the plan breached the right to privacy and a family life under the European Convention on Human Rights. It took judges to point out that the proposals made it possible for confidential information about a child to be disclosed to a 'wide range of public authorities without either the child or young person or her parents being aware'.
Unless parents resist, the SNP will continue trying to socially engineer their children behind their backs.
Joanna Williams is a spiked columnist and the director of Cieo.
To enquire about republishing spiked's content, a right to reply or to request a correction, please contact the managing editor, Viv Regan.