Trans ideology has captured the university
The censorship of gender-critical feminists comes from the top down.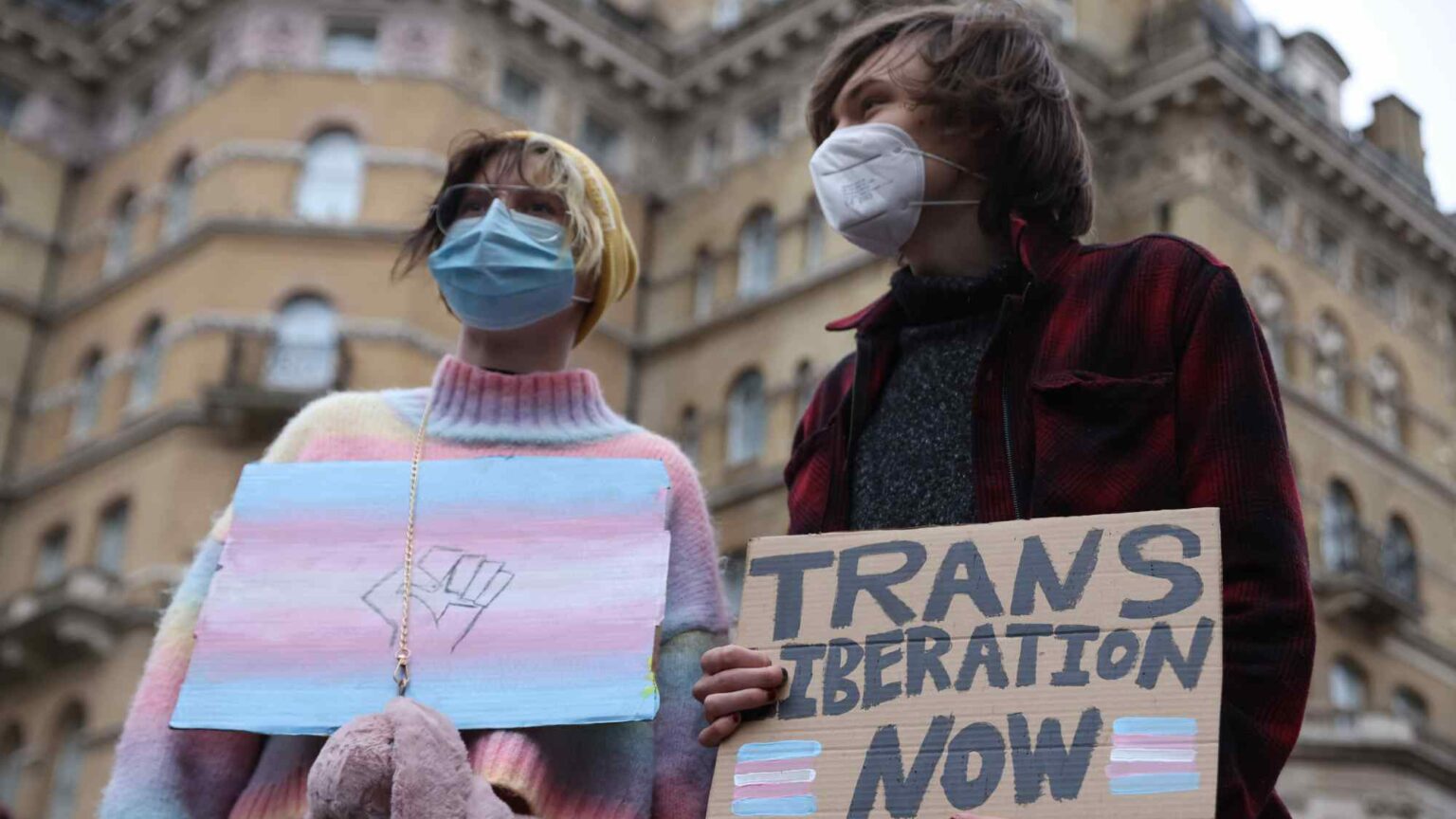 University campuses can be a pretty hostile environment for free speech these days. While No Platform policies and overbearing rules for vetting events have been a feature of the university landscape for some time, the debate over gender ideology has taken matters up a notch.
Censorship on this issue has been all but institutionalised within higher education, partly because so many universities are taking their cues on the gender debate from the trans lobbyists at Stonewall. Many universities, for instance, have signed up to the Stonewall Diversity Champions scheme, which gives guidance on how staff and students should discuss and think about issues relating to gender and sex. Essentially, those who do not agree that 'trans women are women', or who refuse to put their pronouns in their email signatures, are told they are not being 'inclusive' and are pressured into conforming.
Fed up with being told what they can and can't discuss on campus, 16 academics at the University of Cardiff wrote an open letter in June 2021 calling on their university to 'review' its membership of the Stonewall scheme. The letter argues that being 'associated with Stonewall' contradicts the university's core values of academic freedom and respect for the rights of staff. It quotes Stonewall CEO Nancy Kelley, who infamously told the BBC that gender-critical views were akin to 'anti-Semitism' and that there should be 'no debate' over trans issues.
You might think it fairly reasonable for academics to highlight what they see to be barriers to open debate on campus. But apparently not. This weekend's Sunday Times revealed that leaflets had been circulated around Cardiff University featuring cartoons of a woman firing a gun, alongside headshots of the signatories. The leaflets were drawn up by 'Act Now', which describes itself as 'Cardiff's friendly neighbourhood anarchist newsletter'. The Free Speech Union, which is acting on behalf of some of the academics who have been targeted, has also alleged that staff were threatened on the Cardiff LGBT+ Society's official Facebook page, and that one academic has had his car windows smashed since signing the letter.
Stupid leaflets from wannabe anarchists declaring that academics are not allowed 'to be a transphobic prick without repercussions' is one thing, but the response from the university itself is likely to cast an even greater chill over free speech.
Following the leafleting incident, Cardiff's vice-chancellor sent an email to staff which condemned the behaviour as 'entirely unacceptable'. But the condemnation came alongside the large caveat that: 'I am acutely conscious of the prejudice and abuse that trans people face on a daily basis and am absolutely committed to ensuring that they feel safe and supported at Cardiff University.' Cardiff's vice-chancellor also praised Stonewall for helping the university 'to develop our policies and practice in such a way as to create the supportive, diverse community that we value so highly'. So while the vice-chancellor claimed that 'all members of the university are free to express their views within the law', it's quite clear which side the university administration is taking – and it's not the side that is actually being targeted with threatening behaviour.
There is nothing unique about what is happening at Cardiff. Professor Kathleen Stock was among the first high-profile gender-critical feminists to be targeted for her views. Eventually she left her role at the University of Sussex, following an intimidation campaign by trans activists.
There have also been two high-profile cancellations at the University of Essex in recent years. In December 2019, Professor Jo Phoenix was disinvited from a criminology seminar and 'blacklisted' by the university. A month later, Professor Rosa Freedman suffered the same treatment when her invitation to speak at a Holocaust Memorial Week event was withdrawn. Both Pheonix and Freedman are known to be feminists who are critical of contemporary gender ideology. And in both cases, students complained that their views amounted to 'hate speech'.
A review into both events was commissioned by Essex's vice-chancellor and was published by the university in December 2020. The Reindorf review advised the university to issue open apologies to both academics for their wrongful treatment. It also noted the influence of Stonewall on university policy – and that Stonewall had given Essex University incorrect legal advice.
So it was striking that, just a few months later, the vice-chancellor penned a letter to apologise to 'trans and non-binary students' for how 'hurt people feel about the outcome and the very negative impact' of the report. He also reiterated the university's commitment to 'working with Stonewall and other organisations'. In other words, the university seems to believe that simply talking about the cancellation of feminists is harmful to the health and wellbeing of its trans students.
At the same time, few people seem willing to speak up against the increasing number of women who are actually being hounded off campus for their views. Stonewall has never come forward with any condemnation of the idiotic and harassing behaviour many activist students are carrying out, while claiming to act in its name. But why would it? When university vice-chancellors are more concerned with avoiding being called transphobic than they are with supporting the academic freedom of their staff, it's quite clear that Stonewall's campaign to eliminate discussion about gender ideology has succeeded.
Despite it essentially being a lobby group, Stonewall has managed to achieve sanctified status within higher education. Instead of recognising that Stonewall's view is merely one side of an increasingly fraught political battle over biological sex and gender, universities treat its policies as a scientific template for how to be a nice person. It would be unthinkable if any other organisation were allowed such political and ideological influence over higher education, yet any challenge to Stonewall is fiercely resisted by administrators and students alike.
Shrill, attention-seeking and censorious student activists are a problem for campus culture. But the more pernicious threat to free speech comes from the institutional capture of higher education by groups like Stonewall. University administrators know very well that siding with Stonewall offers a much surer path to a quiet life than standing up for academic freedom. Until we start seeing change from the top, the problem with censorship on campus is not going to go away.
To enquire about republishing spiked's content, a right to reply or to request a correction, please contact the managing editor, Viv Regan.