How the West let down Ukraine
We have goaded Russia into invading a country we had no intention of defending.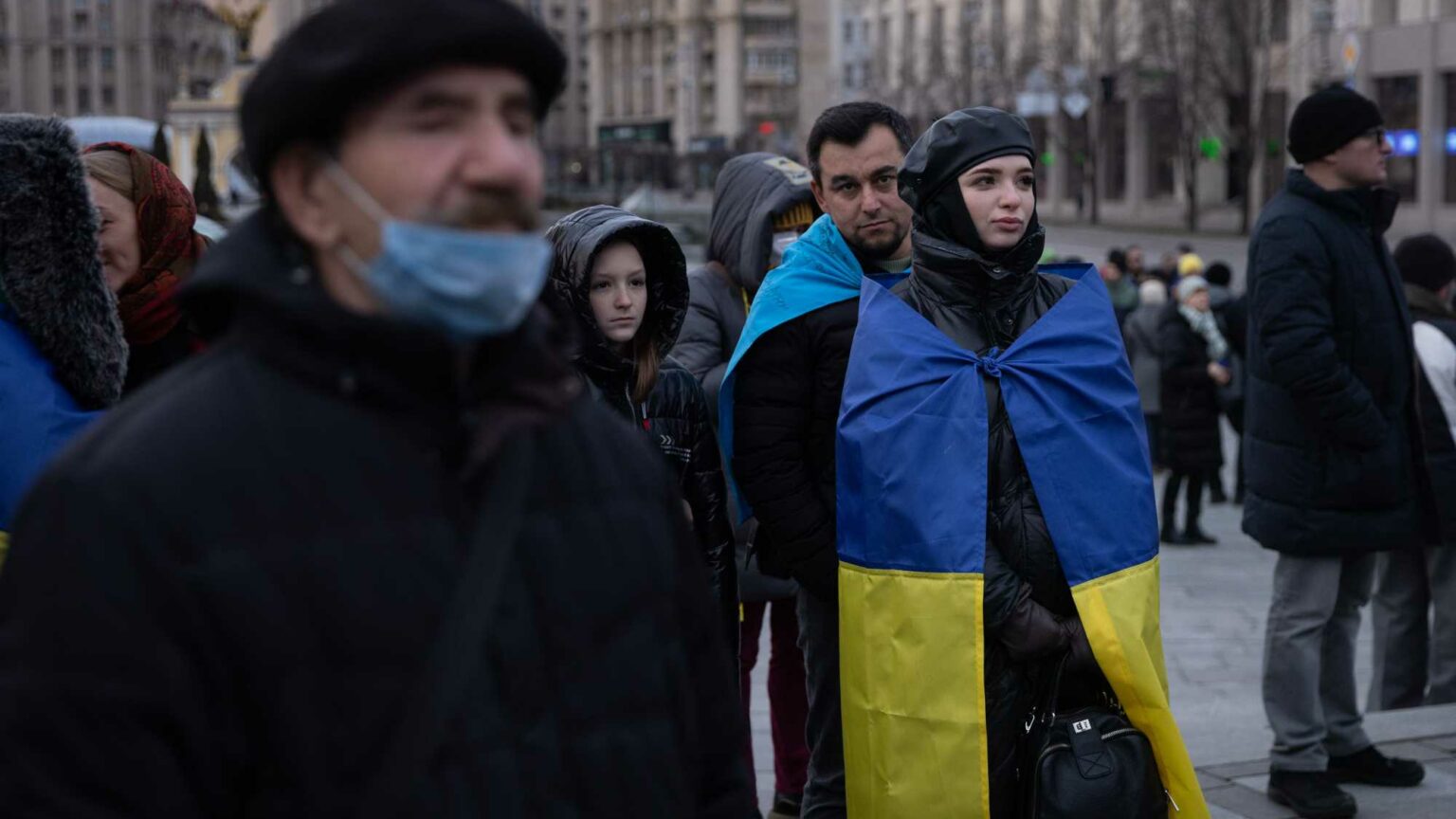 In the almost three months of what is now known as the Ukraine crisis, one unanswered question stands out – and it is not the one most people are asking. It is not why Vladimir Putin has behaved as he has – stationing large numbers of troops close to Ukraine's borders, receiving a stream of foreign leaders at the Kremlin, staging a nuclear exercise to coincide with the annual gathering of the world's security elite in Munich, and then suddenly ditching the diplomacy and recognising the two rebel regions of Ukraine, maybe reinforced by Russian troops as 'peacekeepers'.
A rationale for Putin's actions is, in fact, not so hard to find. It could include frustration with NATO's continued advance to Russia's borders, indignation at the West's refusal to acknowledge that Russia's security has been impaired by this, impatience with the lack of talks about new security arrangements for Europe, fear that NATO could fast-track Ukraine to full membership, so sealing it irrevocably within the Western bloc, and perhaps even a sense of 'now or never' – now being the best chance to turn the tide.
With a relatively weak president in the White House, a Europe with a new German chancellor, a French president up for re-election and a UK embroiled in domestic and Brexit turmoil, the Kremlin might well have decided that the time to act was now.
So no, the question uppermost in my mind is not why Putin and Russia have done what they have done, but rather why the West – the United States and the UK in particular – have behaved as they have.
From late November 2021, when US satellites first tracked Russian troops moving towards Ukraine, and the US Defense Department made sure the media knew about it, Washington and London seemed to be acting in concert to hype up the prospect of a Russian attack on Ukraine. It was, to all appearances, an elaborate enterprise – the hype campaign, that is, not the invasion (which Putin repeatedly denied).
All manner of scenarios for an invasion were suggested, supported by elaborate maps and satellite footage, that duly found their way into the public domain. In what both governments boasted as a bold departure, they dangled supposed snippets of intelligence as 'highly likely' examples of Russian aggression. These included possible dates, times and routes of the Russian invasion, a plot to replace the Kiev government, and, most recently, a 'hit list' of Ukrainians to be killed or dispatched to the Gulag in the event of an attack.
The (dis?-)information campaign was pursued even as Western dignitaries made twin trips to Kiev and Moscow, as defence ministries publicised airlifts of 'lethal aid' for the Ukrainian armed forces. And it went on even as everyone who was anyone also clarified that NATO had no intention of fighting – at least not for Ukraine.
In fact, rather the opposite: diplomats were withdrawn, and embassies were closed or transferred to the supposedly safe haven of Lviv, near the Polish border. Western nationals were instructed to leave while they still could. Military trainers and ceasefire monitors were spirited out over one weekend. Most commercial flights were halted, and insurers withdrew their cover. Through all this, Ukraine and its one-time actor / producer president, Volodymyr Zelensky, remained preternaturally calm.
Zelensky, in fact, seemed as perplexed as anyone about why the West was so enthusiastically beating the drums of war. The US campaign of alarmism, he said after a conversation with President Biden recently, risked being counterproductive and sowing panic. My own concern was that, in exaggerating the 'imminence' (their word) of a Russian invasion, the US and the UK could be creating an atmosphere in which military mistakes could be made. A war launched by accident was the last thing that anyone needed, especially in this volatile part of Europe.
The only purpose of this Western campaign, or so it seemed to me, was to force Russia's hand. In deliberately exposing or distorting what the West knew of Russia's plans, the idea seemed to be to scare Russia into either mounting an offensive against Ukraine before it was ready, or pulling its troops back and retreating. Either way, Russia would lose.
If Russia advanced, it was risking a bloody and expensive war, which could destabilise not only Ukraine, but Russia too – even if the conflict could be contained in the region. If Russia stepped back, it would lose face. Put simply, the aim seemed to be to force Moscow to fight for Ukraine. If Russia decided the fight would be costlier than the prize, the West would have faced Russia down and there would be no repeat. Ukraine would henceforth be left to follow its westward path.
To date, it could be said, developments have followed the script. If Russian military action either fails to materialise or goes no further than Moscow judges necessary to secure the 'independence' of the two rebel regions (the self-styled Luhansk and Donetsk People's Republics), then Russia has effectively acknowledged that the East-West struggle for Ukraine is over – and the West has won. All Russia will have salvaged is the devastated rustbelt of the Donbass.
That said, however, the tactics used by the West risk leaving a legacy that could be almost as costly as an actual war. In equipping Ukraine to fight, but leaving it potentially to do so alone, the West has devastated Ukraine's economy and risked destabilising the state.
Still more perilous could be the effects in the Kremlin. Whether the meeting of Russia's Security Council last Monday was broadcast live, as was stated, or with a time-lapse, as suspected, it was a remarkable spectacle. Some have described it as like the Sultan marshalling his court, or even like a latter-day Stalin trying to spread the blame around. To me, the proceedings spoke rather of a confused leadership, brought to near panic by the prospect of a war it never wanted, which was now desperately seeking a way to snatch a sliver of advantage.
It is all very well for the US and the UK to say, as they might, that what is bad for the Kremlin is good for us – but does that really extend to implanting fear? And if it does, is that such a good idea? The clichés about the Russian bear are overused, but a baited bear can be a lot more dangerous than one left to its own devices. How far has this been thought through? The West may in the end be able to claim that it thwarted an all-out Russian invasion of Ukraine. But this was an invasion that Putin insisted many times was not his intention, and the price of the West's tactics could be a Russia far readier to lash out with its full force next time around.
Mary Dejevsky is a writer and broadcaster. She was Moscow correspondent for The Times between 1988 and 1992. She has also been a correspondent from Paris, Washington and China.
To enquire about republishing spiked's content, a right to reply or to request a correction, please contact the managing editor, Viv Regan.