The madness of women-only train carriages
Why won't this patronising, sexist idea ever die?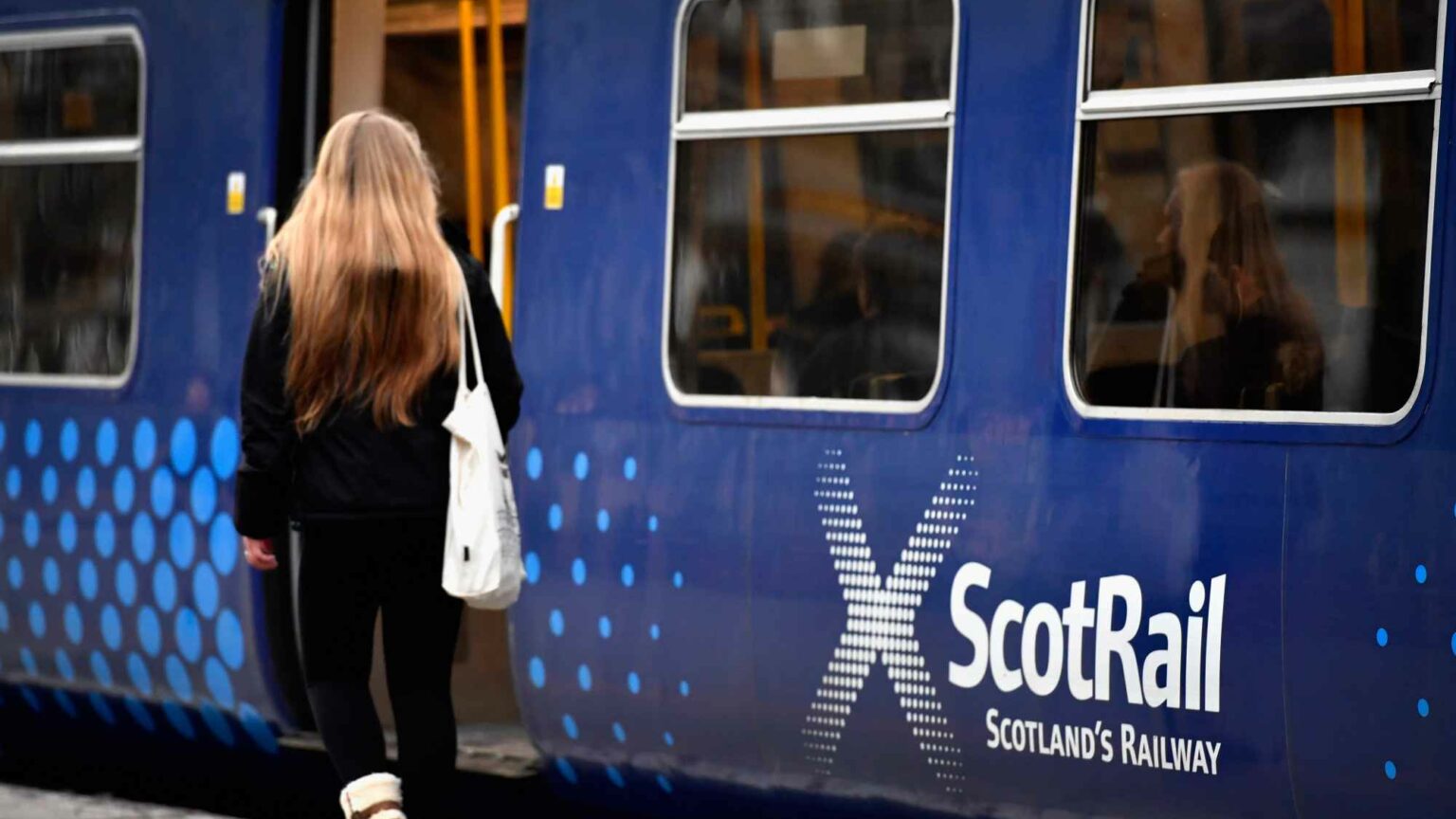 It was reported earlier this month that the Scottish government is considering introducing female-only train carriages.
This turned out to be not strictly true, as transport minister Jenny Gilruth stated. In fact, the proposal is merely being 'mooted' by Action Against Stalking, one of several campaign groups the Scottish government is set to consult on improving women's safety on public transport.
Still, this seemingly crazy idea does keep cropping up among UK activists and members of the political class. Back in 2017, Labour shadow minister Chris Williamson showed support for the idea on the Victoria Derbyshire show before fellow female MPs and campaign groups accused him of 'essentially giving up on trying to prosecute assaults'. And before that, in 2015, then Labour leadership candidate Jeremy Corbyn briefly flirted with the idea of female-only carriages before dropping it, after being accused by his fellow leadership contestants Liz Kendall, Yvette Cooper and Andy Burnham of proposing 'segregation'.
So why does this idea of women-only spaces on public transport persist among politicos? It's because, while many baulk at the explicit idea of segregated transport, they accept its premise – that women need special protection.
Indeed, as Gilruth herself put it earlier this month, there is 'a societal problem with women's safety on public transport'. Speaking to her fellow MSPs, she painted a frightening picture: 'It's the walk to the station, it's the journey on the train home, it's making sure you don't catch the last train to Fife because it's full of drunk men who will squeeze in beside you despite the fact you are surrounded by empty seats.'
'We need to identify, as a government', she continued, 'where it is that women feel unsafe on our public-transport systems, and then identify how we're going to fix it'.
This assumption that women are unsafe and need special protection is clearly not confined to Scotland. In fact, Gilruth said she is consulting with the British Transport Police, which has been at the forefront of recent measures to target potential sexual offenders on trains and buses throughout the UK.
One of these measures is a scheme, launched in 2013, called 'Project Guardian', in which undercover officers patrol carriages looking out for possible sexual offences. When the New Statesman's Zoë Grünewald accompanied one such officer for an article last week, the only behaviour the undercover officer was able to deem suspicious was 'hanging around'. There is a case for having a visible police presence on public transport at busy nighttimes. But having undercover officers watching women while they travel is more than a little sinister.
Yes, women do suffer from sexist and abusive behaviour on public transport, especially if the protagonists have been drinking. But more state intervention into women's everyday lives won't make women feel safer. More to the point, it will do nothing to empower women.
There are practical things that can easily make travel safer for everyone that don't involve undercover officers or women-only spaces on public transport. These include an increase in staff on platforms and in carriages. As an organiser for railworkers' union, the RMT, pointed out: 'You have at best a driver and a guard on an average service, with six to eight carriages to look after… [And] 57 per cent of Scotland's trains are driver-only trains.'
Above all, if we really want to tackle the problems that women face everyday, we have to reject the idea that women need special treatment. This rehabilitates the old, sexist view of women as inherently weak, and in need of state protection, be it in the form of undercover surveillance or segregated carriages. A generation of young women is being encouraged to believe it is impossible to live without the helping hand of the state – a prospect far more galling than travelling home on a train with a few leering drunks. If we want to enact real change, we need to champion women's freedom, not obsess over their safety.
Ella Whelan is a spiked columnist and the author of What Women Want: Fun, Freedom and an End to Feminism.
To enquire about republishing spiked's content, a right to reply or to request a correction, please contact the managing editor, Viv Regan.