Great art is supposed to be 'triggering'
The rise of trigger warnings is a threat to artistic freedom.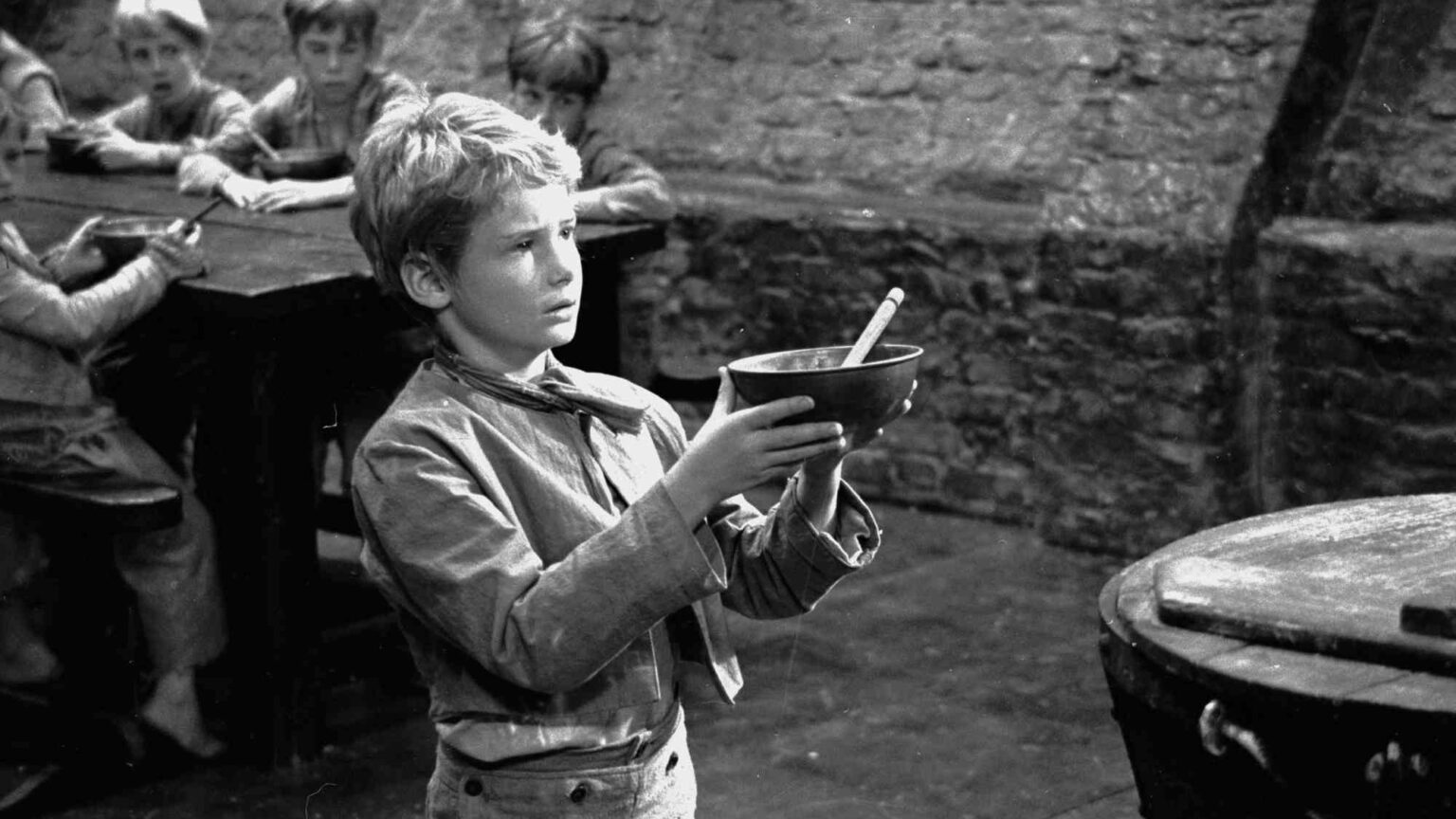 What 'triggers' us in art is subjective. At the opening night of JM Synge's Playboy of the Western World in Dublin in 1907, audience members were triggered into rioting, including throwing projectiles at the stage, because of its shocking content – including a portrayal of patricide and scenes involving ladies' knickers. Sinn Féin leader Arthur Griffith described the play as 'a vile and inhuman story told in the foulest language we have ever listened to from a public platform'. WB Yeats, who had not expected such a reaction, berated the audience for having 'disgraced yourselves again'. Synge, however, was quietly triumphant, writing to his fiancé the morning after: 'It is better any day to have the row we had last night, than to have your play fizzling out in half-hearted applause. Now we'll be talked about.'
Almost 115 years later, the idea that art can and should surprise us in shocking or even hurtful ways feels like a thing of the past. The art world today is often so terrified of unruly audiences, who these days take to hurling tweets instead of rotten fruit, that trigger warnings are now ubiquitous. They have become a means of controlling and anticipating what kind of reaction a piece might elicit.
Before a recent production of Handel's Theodora at the Royal Opera House in London, punters were sent an email warning them of scenes of 'sexual violence, harassment and exploitation and evocation of themes of terrorism'. Rather than be thankful for the heads up, many opera lovers were left a little disappointed by the tameness of the staging. One three-star review described it as 'surprisingly sober'.
It isn't only anxiety-ridden theatre producers who are slapping trigger warnings where they don't belong. Back in 2014, students at US universities like Oberlin College, the University of California, Rutgers University and George Washington University signed statements requesting trigger warnings for books on their reading lists, including Mrs Dalloway, The Merchant of Venice and The Great Gatsby. The students wanted their professors to warn them 'which sections or volumes of a book possess triggering material and which are safer to read'. The idea that reading or watching a fictional story could put adult students in a position of danger, requiring professors to intervene to determine what is 'safe', was widely ridiculed at the time. It has now become commonplace.
Last year, the Mail on Sunday began issuing freedom-of-information requests to universities across the UK to find out just how many trigger warnings were being given to students. It found that the University of Aberdeen was warning its students that Shakespeare's Julius Caesar contains 'sexist attitudes', including the spoiler that the 'plot centres on a murder'. Aberdeen also offered a list of topics deemed to be 'unsafe' without warnings, including 'childbirth, abortion and miscarriage, depictions of poverty, entitlement and classism'. At Lancaster University, students on a gothic literature course were warned about scenes of 'haunting'.
More recently, the MoS revealed that a Victorian literature, art and culture course at Royal Holloway contained trigger warnings for Charles Dickens' Oliver Twist, including for 'child abuse', 'domestic violence' and 'racial prejudice'. As one Guardian writer pointed out, the proliferation of trigger warnings, rather than settling anxieties, has tended to produce more controversy and outrage. The author asks why, if academics expected students to get upset about Oliver being mistreated, 'was it right to leave out the casual cruelty to animals', such as 'to Bill Sikes's miserable dog, Bull's-eye?'. Course organisers at the University of Leeds certainly weren't guilty of such an oversight, making sure that Anna Sewell's Black Beauty – a story that has been enjoyed by millions of children for years – came with a warning about 'depictions of cruelty to animals'.
The list of trigger warnings is seemingly never-ending. From Jane Eyre to Harry Potter and the Philosopher's Stone, the first encounters university students have with new texts are likely to be warnings about their content. Rather than asking why a young generation of budding intellectuals have such a bad reputation for controlling their emotions (or why university students are reading Harry Potter books at all), many academics seem willing to play along with trigger warnings. To criticise trigger warnings today is tantamount to outing yourself as a sadist, intent on causing emotional damage to hordes of unsuspecting youngsters.
But criticise them we should. Trigger warnings are terrible for many reasons. They sanitise our authentic experiences and emotions – reading of the brutal murder of Nancy at the hands and club of Bill Sikes is supposed to make you recoil. They also give credence to the narcissistic idea that young people should link everything they read back to their own experiences, rather than embracing a universal outlook. This philistine approach to learning will do nothing for a young generation of scholars. University is, after all, supposed to be about opening your mind.
Perhaps most importantly, trigger warnings assume that the response of the most outraged and most sensitive should carry the most weight and should inform the kind of art and literature we make in the future. They suggest there is something wrong, immoral or even dangerous about having challenging content in art. This poses a real danger to the future of artistic freedom.
To enquire about republishing spiked's content, a right to reply or to request a correction, please contact the managing editor, Viv Regan.