We need to recover our right to dissent
Free speech has been one of the chief casualties of the pandemic.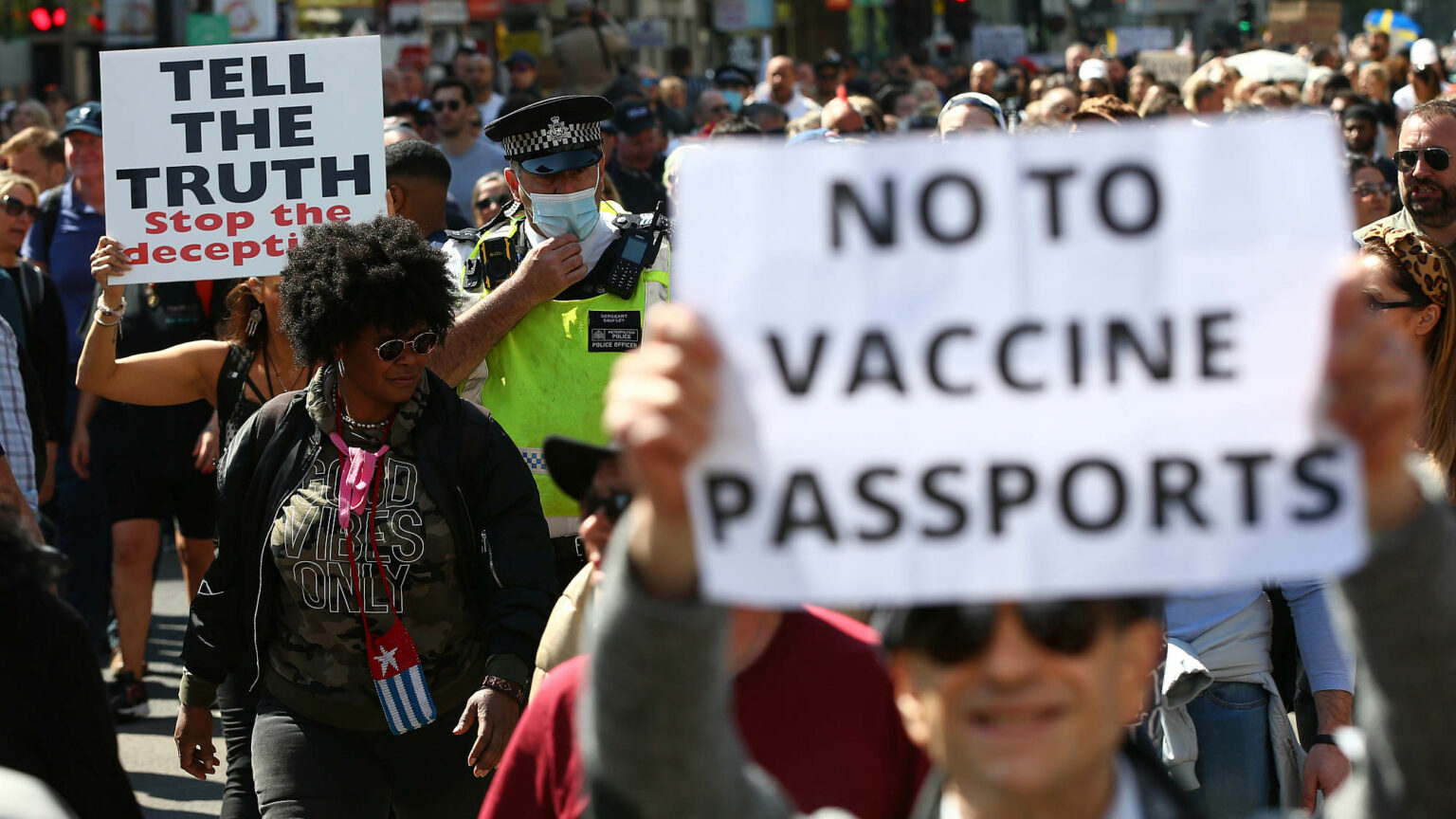 As Covid becomes both endemic and milder in its Omicron variant, it is time to reassert our rights.
While we have never had a right to governmental protection from viruses, we do have rights to freedom of conscience, thought and religion – indeed, the right to go about our lawful business unimpeded by the state. Or at least we thought we had those rights.
When Covid appeared, the UK authorities immediately curtailed our most essential liberties. And they did so with the compliance of the majority of the population – in part out of fear, and in part on the basis of goodwill and trust.
But now, having given up so much during the Covid state of emergency, it is time to re-assert our rights. Above all, it is time to defend our right to dissent. This means allowing full independence of thought and speech. Because over the past two years, dissenting views have been policed and dissenters stigmatised.
Recall that when some called Covid the 'China virus', they were denounced by the media and politicians as racist. Yale University called the term 'inaccurate and xenophobic'. Never mind that the virus had come from China. Never mind that the naming of the Spanish Flu or Hong Kong Flu were not seen as slurs against nations or peoples. Apparently, calling a virus 'the China virus' encouraged hate crime, according to one prominent US news outlet.
Recall also in early 2020, the clamp down on the theory that the virus originated in a laboratory in Wuhan. The lab-leak theory was 'fact checked', characterised as little more than a far-right conspiracy theory and suppressed by the authorities and the media. Big Tech accused those discussing it of misinformation, and sought to remove any social-media posts propagating it. This was a sign of how legacy media and social media would seek to render one view and one view only as legitimate during the pandemic.
Yet, by mid-2021, Western authorities admitted that the lab-leak theory was indeed plausible. What had been dismissed as a conspiracy theory had, almost overnight, become a very real possibility.
Consider, too, the treatment of those opposing vaccine mandates. Indeed, newspapers, broadcasters and even a dictionary effectively changed the meaning of 'anti-vaxxer'. It used to denote those who opposed vaccinations per se. Since Covid, however, it has increasingly been used to describe people opposed not just to vaccines, but also to vaccine mandates.
And what of those who suggested that Covid was non-threatening for the majority of the population? They have been called Covid 'deniers' – a deliberate attempt to equate their position with those anti-Semities and neo-Nazis who deny the existence of the Holocaust.
Maybe you don't think any of this is a big deal. Maybe you have not fallen into one of the hastily defined pariah groups. Maybe you even consider such censure to be fair. But how long before your doubts about an aspect about the pandemic response become a dangerous, dissident position?
Unless we defend our right to dissent, the range of views that we're allowed to express will get even narrower. This means we must allow free speech in the media and on social media, regardless of what the fact checkers might say. It means letting people talk normally and critically about Covid and the restrictions enacted in its name, without fear of cancellation.
People have the right to be wrong – after all, those who were said to be 'wrong' about the lab-leak hypothesis may not have been so wrong after all. How many other supposed fringe theories will turn out to be more plausible than first thought? If we are free to speak and listen, we will be able to judge for ourselves.
We have a duty to support dissent in order for it to become a normal part of civic life again. Dissent, disagreement and discussion are vital to any civilised society. No government, NGO, panel of consultants or editorial board should have a right to prevent us speaking freely.
To enquire about republishing spiked's content, a right to reply or to request a correction, please contact the managing editor, Viv Regan.