Why Germany is right to keep out of Ukraine
The vast majority of Germans do not want a conflict with Russia.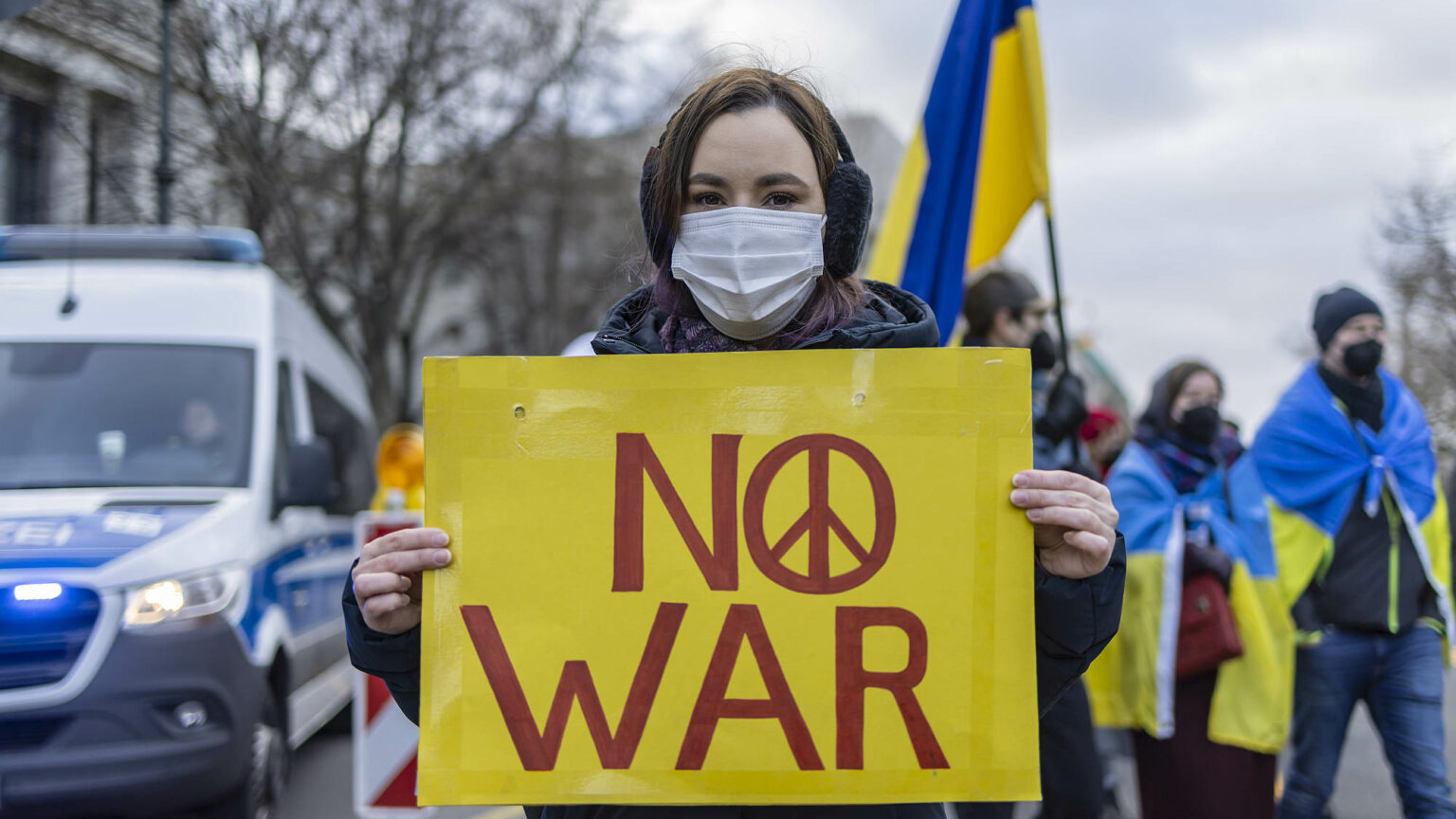 When the German government announced that it would send 5,000 military helmets to Ukraine, followed by a field hospital, defence minister Christine Lambrecht called it a 'clear sign' that Germany is supporting Ukraine against Russia. But politicians and pundits, both inside and outside Germany, clearly disagree.
The mayor of Kiev, former boxing champion Vitali Klitschko, called it a joke. Edward Lucas, writing for the American think tank CEPA, described it as further evidence of 'German irresponsibility and ignorance in the face of Russian strategic thinking'. In Germany, Der Spiegel referred to Germany's 'Russia Problem' and the Tagesspiegel called the government's approach to Russia 'naive at best'.
The German people are of a different view. Indeed, a significant majority of us do not want Germany actively to take sides in the Ukraine crisis. A recent YouGov survey showed that only 20 per cent of Germans favour arming Ukraine – 59 per cent are opposed.
'Quite why Germany takes such a stubbornly forgiving, or optimistic, approach to Putin fills libraries', notes one Guardian contributor. Some ascribe Germany's approach to historical guilt, or narrow economic interests and a reliance on Russian gas supplies. But there is a more obvious and rational explanation for Germans' attitude to Russia and the Ukraine crisis – which is that we view the stories of a new Russian imperialism with healthy scepticism. We simply don't see Russia as an existential threat.
Of course, Putin is not viewed as positively as he once was. The days when he was allowed to speak in the Bundestag, as he was in 2001, seem long gone. A survey from 2014, the year Crimea was annexed, showed that 79 per cent of Germans thought Putin was an untrustworthy politician. Contract killings, and the poisoning of Alexei Navalny (who was treated in a Berlin hospital), have reinforced this view.
Yet there is also a recognition that a geopolitical flashpoint, such as the Ukraine crisis, is best solved through international diplomacy. Indeed, in the same 2014 survey, the vast majority of respondents (69 per cent), felt that Russia and the West could be partners again. It is clear that most Germans still feel that the door to negotiations with Russia should remain open.
The Ukraine crisis has, however, exposed divisions within Germany's coalition government. It is no secret that significant sections of the German political elite have no great desire to side militarily with Ukraine against Russia (and thus with the Anglo-American line). German navy chief Kay-Achim Schönbach expressed precisely this view when he said it was nonsense that Russia wanted to invade Ukraine. He said Putin only wants respect – China is the much bigger security threat.
Schönbach was forced to step down, and the defence ministry quickly distanced itself from his comments. Yet to this day, few in power have challenged what he actually said. This is largely because, while they don't want to upset Germany's Western allies, they agree with Schönbach's assessment – Russia is not an expansionist power bent on war. In a recent TV interview, former NATO general-secretary Egon Ramms said that he still considers Putin, and 'Russia as a whole', 'to be reasonable enough not to start such a war'.
But then there's the Green Party, which is now a key part of the coalition government. It takes a far more confrontational stance on Russia. Which is hardly a surprise. Its self-proclaimed goal is to pursue a 'moral foreign policy', and its Heinrich Böll Foundation has had an office in Kiev for many years. The call for Ukraine to join the EU – which was instrumental in escalating the Ukraine crisis in 2014 – was also driven, in large part, by leading Green politicians. It is therefore understandable that support for arming Ukraine is highest among Green Party voters (although even among Greens, 55 per cent oppose arming Ukraine).
For now, the strategy of the German government seems to be to try to somehow muddle through – and to do so without antagonising anyone more than is necessary. But that might not be a strategy the government can pursue for very long. After all, the coalition partners in Germany's government want different things. As do Germany's international allies.
There is no question that Germany wants to remain a member of NATO and the Western alliance. But as a country located in the centre of Europe, with its own specific interests that go beyond the delivery of gas, it is not willing to risk a conflict that could increasingly get out of control.
Interestingly, even those within Germany who have criticised the decision to deliver just a few thousand helmets have worried less about its impact on Ukraine – which no one really seems to care about – than its impact on Germany's international image. The government is fuelling international doubts about its reliability, said opposition leader Friedrich Merz, while the tabloid Bild complained that Germany had made itself look ridiculous.
Yet, in not following the drumbeat to war, the German government is doing what most Germans expect and want it to do. There is nothing wrong with that. Germany should be asserting and pursuing its own interests. But it would be good if the German government were more open, clear and honest about what those interests are.
Either way, there is no escaping the fact that the Ukraine crisis is exposing the many tensions and conflicts within the Western alliance. And, tragically, Ukraine itself has been left as a mere afterthought.
Sabine Beppler-Spahl is spiked's Germany correspondent.
To enquire about republishing spiked's content, a right to reply or to request a correction, please contact the managing editor, Viv Regan.