West Elm Caleb: a witch-trial for the Tinder era
'Ghosting' a woman you've dated isn't nice. But it hardly warrants an international witch-hunt.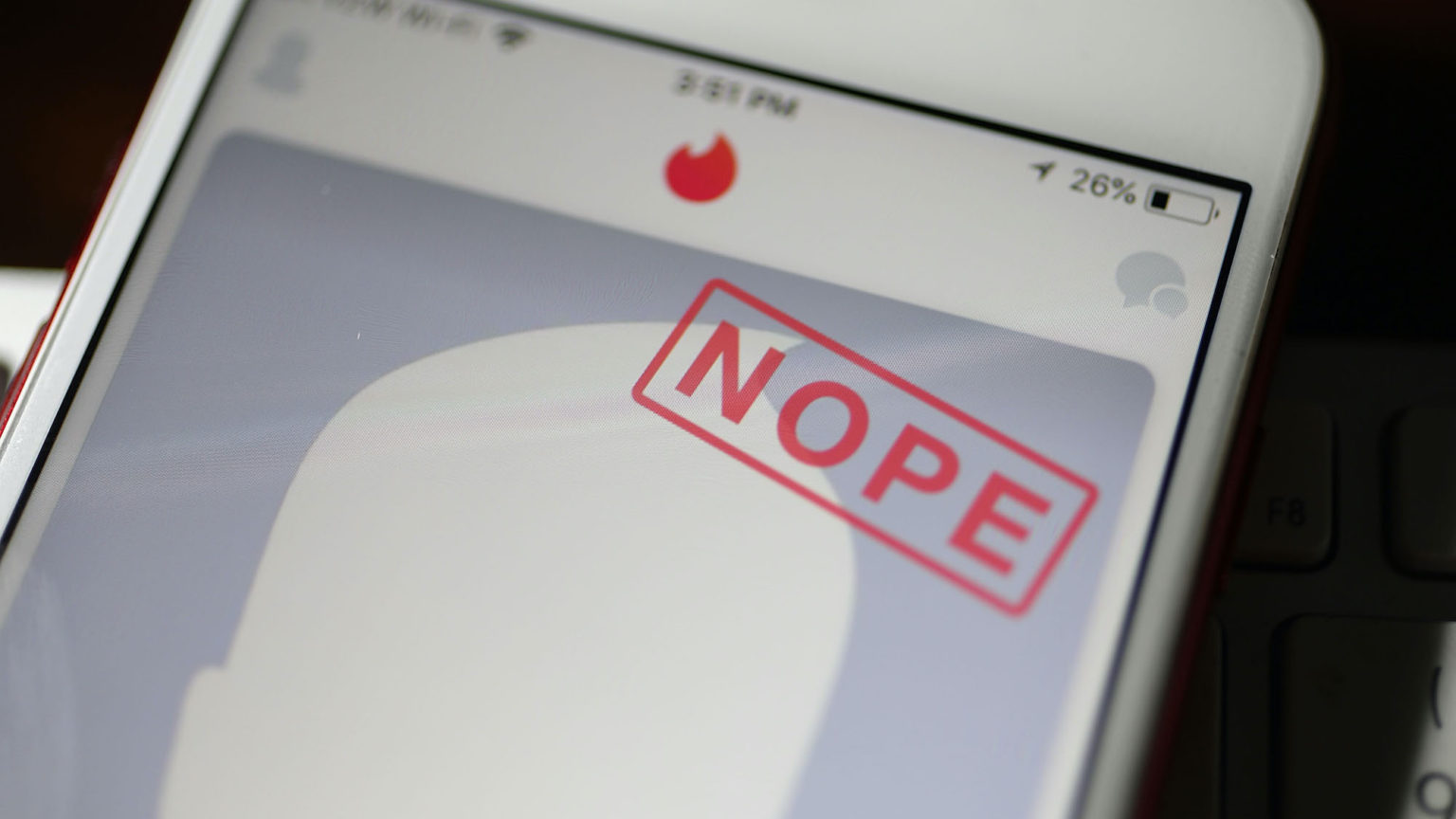 Have you ever been 'ghosted'? That term refers to the act of blanking someone after a seemingly successful date, though the trope of men who just won't commit is a tale as old as time.
It's one thing to hate on fictional commitment-phobes (think of the 2009 chick flick He's Just Not That Into You) or to gossip about promiscuous celebs. But it's quite another when a real love rat gets outed… to the entire world. That is what happened to 'West Elm Caleb', a furniture designer from New York who was caught dating several women, showering each with excessive affection, before disappearing from their lives without a trace. When an 'influencer' posted a TikTok video about a man called Caleb who had never texted her back, women in New York began using social media to share similar stories about a man several of them had dated with the same name.
After a great deal of 'internet sleuthing', the real-life Caleb was outed. His details were shared online, and he has since been forced to delete all his social-media profiles (including his LinkedIn and work accounts) to hide from the onslaught of articles, posts and threats being made against him. Not only that, international users began sharing stories of their own 'Calebs', who they threatened to help meet the same fate.
This is all pretty dark. Aside from one woman alleging he sent an unsolicited nude picture, the crimes Caleb is supposed to have committed amounted to little more than emulating Hugh Grant in Bridget Jones's Diary. He went on multiple dates with multiple women, bombarded them with affection, before losing interest and moving on to someone else. One memorable detail was that he sent many of his dates a Spotify playlist he claims he personally curated for them.
The fact that this behaviour is deemed worthy of international opprobrium tells you something about the humourless attitude to dating so many young people now seem to have. As Trevor Noah pointed out on The Daily Show, we seem to have lost the ability 'to go on bad dates'. The fact so many young women, and a few sycophantic feminist men, have felt the need to take to the internet to share their disgruntlement at the actions of a bad dater is what should shock us here, not the fact that Caleb allegedly used the same Spotify playlist to woo so many of his 'victims'. (One PhD student I knew at university used to give the same book out to women he fancied at parties, so clearly corny men existed before Tinder.)
Despite this story reading like something from the Onion, it's not surprising that the West Elm Caleb saga has got so out of hand. The message behind movements like Everyday Sexism or #MeToo has long been that it isn't just men's criminal or violent behaviour women should fear. Poor manners, bad etiquette and 'laddishness' are all said to pose a level of threat on a similar scale, or at the very least they are on the same spectrum. When Hollywood celebrities called for women to share their testimonies of sexism in the wake of the Harvey Weinstein scandal, Twitter and Facebook were awash with complaints not only about about sexual harassers and assaulters, but also about ghosters, bad daters and poor sexual partners. One woman I knew from university took to the internet to slam her postman, who had the audacity to praise her manicured feet while delivering her parcels.
Caleb isn't even the first guy to get cancelled for being a bad dater. In 2017, former Vice and Atlantic writer Sam Kriss was decommissioned by several publications following a Facebook post alleging that his handsy approach had made a former partner feel sexually harassed. Junior barrister and journalist Rupert Myers was also 'publicly shamed' for trying it on with a woman outside a bar without permission.
There is very little sympathy and rarely any redemption for such men. After Myers wrote a grovelling article about his suicidal feelings following his denunciation, one prominent writer tweeted: 'I'm sorry that he felt that way, but this conversation space shouldn't be taken up by harassers imo.' While no one has alleged that Caleb sexually harassed them, the pattern is clear – bad dating experiences are apparently traumatic enough to warrant revenge and public annihilation.
Ghosting people is rude. But it's not an offence worthy of a 21st-century scarlet letter. It is true that dating apps have nurtured a culture of frivolous dating practices – though many actually enjoy this carefree approach to love and relationships. There is also a particular phenomenon among middle-class men – like the type who might design furniture in New York – who think they are above the common courtesy of replying to the women they have strung along for several weeks. But this witch-hunt of West Elm Caleb tells us less about the problems of modern dating than it does about modern feminism. When a few bad dating experiences are enough to prompt a global witch-hunt, it is clear that the panic around women's safety and wellbeing has reached fever pitch.
To enquire about republishing spiked's content, a right to reply or to request a correction, please contact the managing editor, Viv Regan.