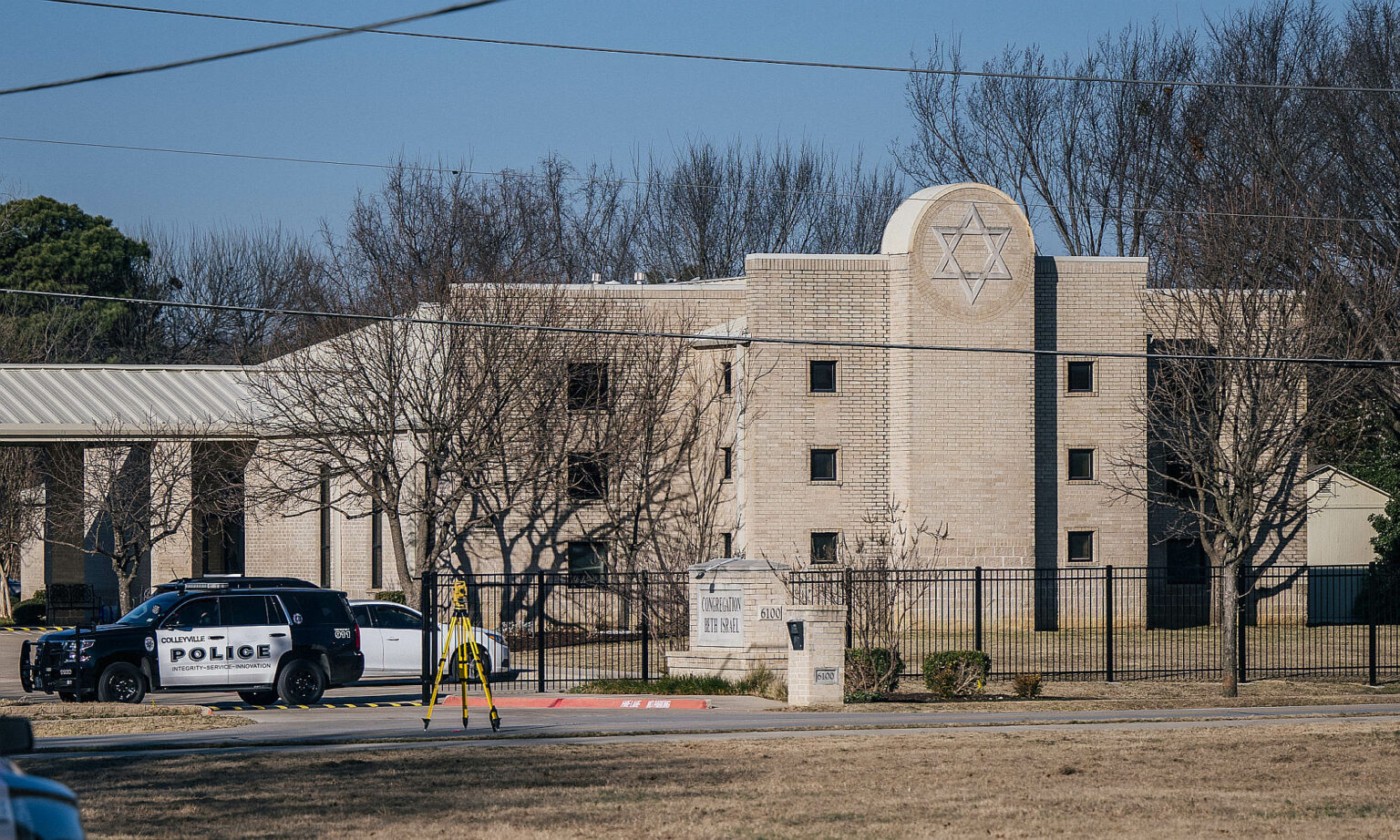 Long-read
Britain has a Muslim anti-Semitism problem
Highly segregated communities have become breeding grounds for Islamism and anti-Jew hatred.
On 15 January, Malik Faisal Akram, a 44-year-old British Pakistani Muslim from Blackburn in north-west England, took four people hostage at a synagogue in Colleyville, Texas. In return for their release, he called on the US authorities to free Islamist terrorist Aafia Siddiqui from nearby Fort Worth prison. In a phone call during the siege to his brother, he said that 'maybe [the authorities will] have compassion for fucking Jews'. An FBI hostage rescue team eventually entered the synagogue and shot Akram dead.
Despite the FBI's attempt to downplay Akram's anti-Semitism, he was clearly motivated by anti-Jewish sentiment. He targeted a synagogue. He used anti-Semitic language. And he was reported to the UK police a year ago for threatening to bomb and kill Jews. How did we get here? How has it come to pass that a British Islamist anti-Semite has carried out an act of terror at an American synagogue? And how should we respond to it?
Anti-Semitism in British Muslim communities
British citizens' involvement in anti-Jewish Islamist terrorism is sadly nothing new. Back in July 2012, married couple Mohammed Sajid Khan and Shasta Khan were both jailed for planning terror attack on Jewish targets in Greater Manchester. After a domestic dispute at their home, police discovered a stash of terror-related material which included beheading videos, Islamist propaganda glorifying Osama bin Laden, and bomb-making manuals. Another married couple, Ummarayiat Mirza and Madihah Taheer, were both sentenced to prison in December 2017 for plotting a terror attack in Birmingham. Targets included a city-centre synagogue.
So, lest there be any doubt, anti-Jewish Islamist terrorist activity is a well-established threat. But the British public could be forgiven for never hearing much about it, such is the silence of Britain's political and cultural elites over the issue. They are too fearful of causing offence or of being accused of bigotry or Islamophobia to risk addressing the discriminatory behaviours and attitudes that persist among ethnic and religious minorities. But address them we must. For there is a wealth of data that tells us that anti-Jewish views and anti-Semitic conspiracy theories are far more prevalent among British Muslim communities than they are among the general population.
For instance, a 2017 study, published by the Institute for Jewish Policy Research (JPR), showed that anti-Semitism within British Muslim communities was a serious cause for concern. JPR found that 27 per cent of British Muslims believed that Jews have too much power in Britain, compared with eight per cent of the general population. It also showed that 25 per cent of British Muslims believe Jews exploit the Holocaust for their own purposes, compared to 10 per cent of general population, and that eight per cent of British Muslims indulged in Holocaust denial, compared with just two per cent of the general population.
So while anti-Jewish views are not commonplace, they are certainly more often found among British Muslims than they are among other members of the public.
The impact of segregation
One of the strongest predictors for anti-Semitic attitudes within the British Muslim community is the degree which its members are socially integrated.
My own study, Muslim Anti-Semitism in Contemporary Great Britain, which was based on December 2019 polling data, showed that Muslims who were less well integrated into British society than others were more likely to believe that British Jews put loyalty to Israel over loyalty to the UK. They were also more likely to think that there is too much Jewish control in the spheres of politics, banking, media and entertainment.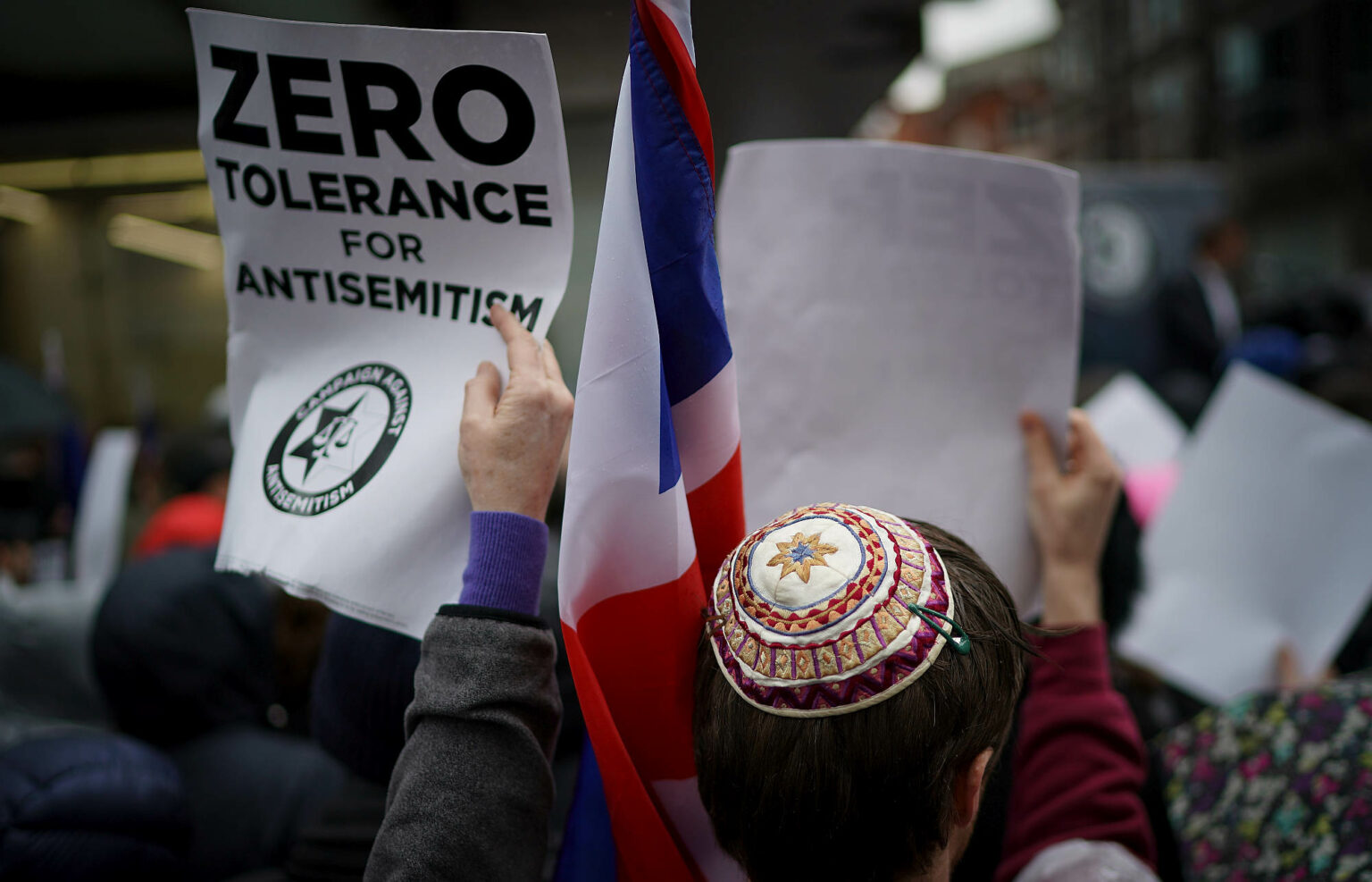 The prevalence of anti-Semitic ideas among the least well integrated supports the idea – known as 'contact theory' – that as people mix socially and branch out of their own ethnic and religious groups, their prejudices towards 'out-groupers' tend to fade. And vice versa: the more socially segregated groups are, the greater their prejudices towards others tend to be.
It makes sense when you think about it. A socially segregated group functions as an echo chamber. It reinforces the negative perception of outsiders held by in-groupers. Such groups provide fertile ground for extremist narratives and divisive worldviews to take root.
The impact of social integration is discernible in British Muslim perceptions of other faith groups and countries. As my research showed, British Muslims who have a network of close friends of the same faith tend to have have a less favourable view of other non-Muslim groups. Whereas British Muslims who are more integrated through their friendship and kinship networks have a comparatively favourable view of Jews, Hindus, Sikhs, Buddhists and atheists. It is also worth noting that better integrated British Muslims have – on average – a more favourable view of the US, Israel and India than more socially segregated Muslims. They also tend to hold a less favourable view of Iran, Saudi Arabia and Palestine than more socially segregated Muslims.
Britain's Blackburn problem
The fact that less integrated British Muslims are more likely to hold anti-Jewish and anti-US views is especially relevant in the case of the Texas synagogue siege. Akram was from Blackburn – one of the most segregated places in the whole of Britain. Indeed, it was flagged, by Dame Louise Casey in her 2016 government review into opportunity and integration, as an intensely divided town with a large, but culturally and socially separate Muslim population. Given the separation of Blackburn's Muslim community from other communities, it should not surprise us that it has become a hotspot for Islamist activity.
Indeed, in October 2015, a then 15-year-old Blackburn teenager, was found guilty of plotting to behead police officers at an Anzac Day parade in Australia. He was sentenced to life imprisonment. Blackburn has also birthed some of the more shocking displays of Islamist anti-Semitism in recent years. For example, in May 2021, four men, driving cars festooned with Palestinian flags, subjected a Jewish women to anti-Semitic abuse in St John's Wood in north London. They were from Blackburn. They have since been charged with using threatening, abusive or insulting words, or behaviour, with intent, likely to stir up racial hatred, and face trial later this year.
Muslim anti-Semitism in Europe
Anti-Semitism within highly segregated Muslim communities is a growing problem throughout Europe, too. Take France. In March 2012, Mohammed Merah, a French Muslim of Algerian origin, carried out a series of attacks, including an assault on a Jewish day school in the city of Toulouse – killing a rabbi and three children. In January 2015, a French Islamist killed four Jewish people during a siege at a kosher supermarket. And in April 2017, Kobili Traorè, a Muslim who held anti-Semitic views, beat and then murdered 65-year-old retired French Jewish physician Dr Sarah Halimi. As he threw her from her flat's third-floor balcony, he shouted 'allahu akbar'. Afterwards, former French prime minister Manuel Valls observed that 'there is a new anti-Semitism in France… This new anti-Semitism comes from the difficult neighbourhoods, from immigrants from the Middle East and North Africa.'
Germany is facing similar problems, too, with anti-Semitism flourishing in its own increasingly segregated Muslim communities. For example, a report produced in 2015 by German intelligence agencies concluded that Germany was 'importing' Islamic extremism and 'Arab anti-Semitism'. They also expressed concerns over Germany's ability to assimilate such 'newcomers'. A 2018 study published by the Berlin office of the American Jewish Committee drew similar conclusions. It found 'widespread anti-Semitism' among Syrian and Iraqi refugees in Germany. Such was the magnitude of the problem that, in 2018, chancellor Angela Merkel expressed concern over the emergence of a new anti-Semitism in Germany: 'We have many refugees among whom there are, for example, people of Arab origin, who bring in another form of another anti-Semitism into the country.'
Moving forwards
If we are to move forward in the UK – as in Europe – we need to tackle the root of the problem; namely, the existence of highly segregated Muslim communities. For it is in these parallel societies that Islamism, anti-Western radicalism and, of course, anti-Semitism are all flourishing.
The segregation of sections of Britain's Muslim population is an indictment of the multicultural policies pursued by successive governments. For too long, the state has promoted cultural differences, and prioritised the views of self-appointed 'community voices' who cultivate those differences in their pursuit of narrow group interests. And, in the process, the state has disempowered those intent on cultivating stronger inter-faith relations in modern-day Britain.
So if the government is serious about tackling the growth of anti-Semitism among British Muslims, it needs to embark on an agenda of radical reform. This should include: identifying the parts of the country that are socially segregated, materially deprived and have a history of Islamist activity – so-called failed neigbourhoods. It should then implement localised social-cohesion and counter-extremism plans, and address the corrosive effect of official multiculturalism. This effort shouldn't be a top-down state effort – that would be counterproductive. It should be led by local bodies – educational institutions, good-faith civic associations, social services and local police forces.
The government should also empower anti-Islamist British Muslims, who can play a key role in challenging anti-Semitism. After all, it is worth remembering that the vast majority of British Muslims are worried about Islamist extremism and do not support anti-Jewish views. For example, Muslims Against Anti-Semitism (MAAS) – a charity of which I'm proud to be a patron – is a good example of an interfaith organisation that works to cultivate stronger Muslim-Jewish relations in the UK. These are the kind of organisations that are deserving of more public backing and support.
There also needs to be public recognition of the threat posed by anti-Semitism today, especially in its Islamist form. Too often, Britain's political and cultural elites, plagued by identity politics and paralysing forms of political correctness, have shied away from addressing it. Politicians should acknowledge the scale of the Islamist extremist threat and the fact that anti-Semitism is more prevalent in Britain's Muslim communities than in other parts of society.
Ignoring the problem is worse than useless. Indeed, those who try to brush the problem of Muslim anti-Semitism under the carpet, only strengthen the hand of radical ideologues and weaken that of those who wish to build stronger ties between different communities.
The Texas synagogue siege must be treated as a serious wake-up call. It is time to combat anti-Jewish hate in our communities. And it is time to tackle it at its roots, starting with the segregation of too many among Britain's Muslim communities.
Rakib Ehsan is a research fellow at the Henry Jackson Society and a patron of Muslims Against Anti-Semitism (MAAS).
To enquire about republishing spiked's content, a right to reply or to request a correction, please contact the managing editor, Viv Regan.