What the US and UK get wrong about Ukraine
Talk of 'appeasing' Russia is alarmist nonsense.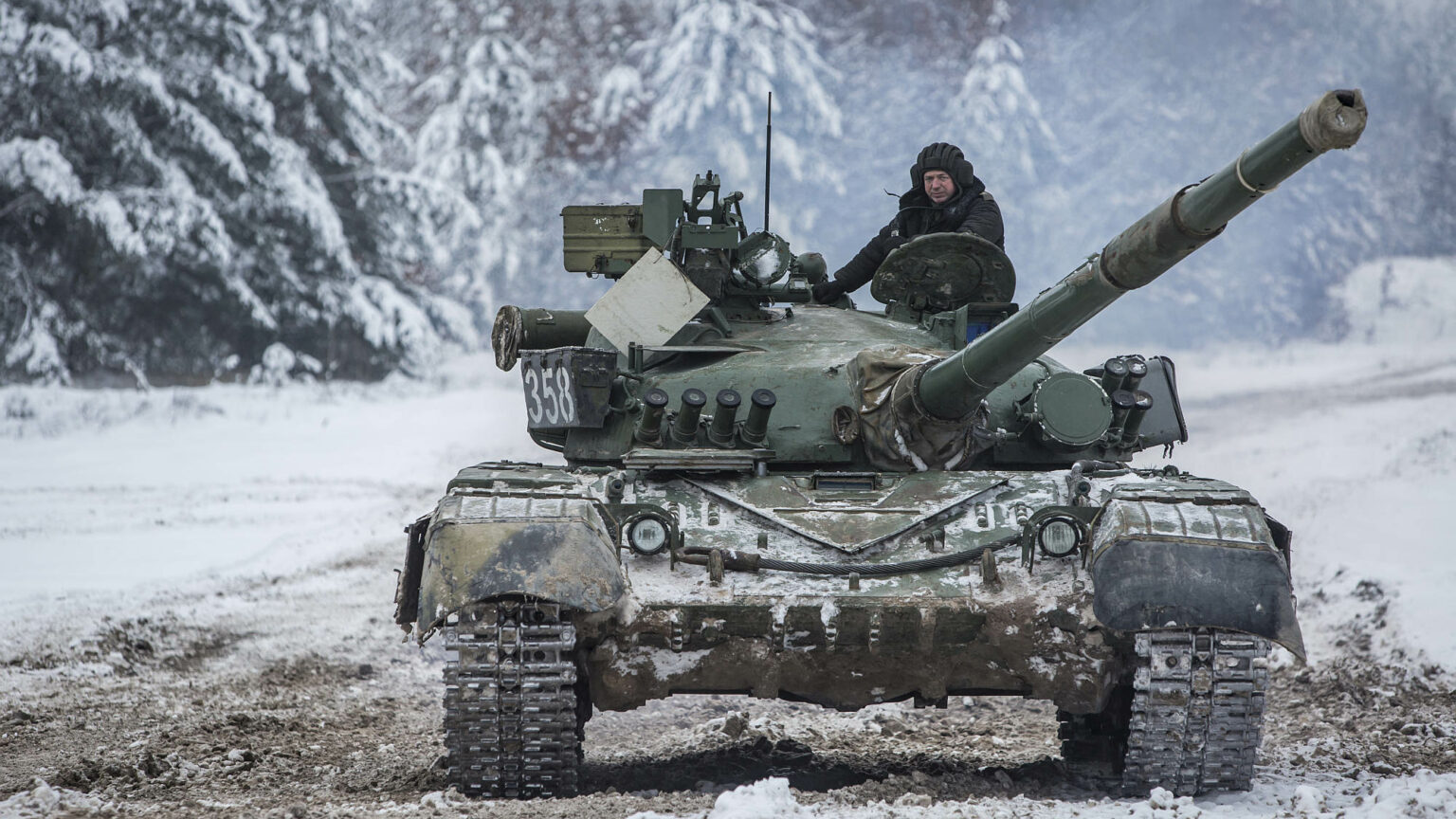 The unremitting talk of war that has been coming from Washington and London in recent weeks risks the word, if not the wish, being father to the deed – a deed that has the potential to cause immense bloodshed in and around Ukraine and destabilise the whole of south-eastern Europe.
Day after day, Western officialdom, amplified by mainstream and social media, has been warning of an imminent attack by Russia on Ukraine. The doom-laden forecasts veer from the US president talking of a possibly minor Russian incursion into the east of Ukraine, to an unnamed senior US defence official warning of a 'false flag operation' as a precursor to a 'full-blown' invasion, to word of a plan for Russia to capture the capital Kiev and install a new anti-Western government.
Personally, as a long-time watcher of the region, with extensive first-hand experience of both Russia and Ukraine, I find this one-sided drumbeat of war, barely interrupted by periodic sub-summit level talks invariably called by the Russians, irresponsible and dangerous in the extreme. It is hard not to sense that a combination of Russia explicitly setting its 'red line' over Ukraine joining NATO – which it did for the first time in draft treaty documents handed to the US and NATO last month – and the West seemingly bent on forcing Russia either to risk a war or retreat from the fray is making an armed conflict over Ukraine nigh inevitable.
And you have to ask why. Why is the contest for Ukraine being deliberately – or so it seems – brought to a head in the New Year of 2022, and not by Russia, but by the West? Why do the US and UK – interestingly, France and Germany are taking a rather different approach – regard the reported massing of Russian troops 'minutes away' from the Ukrainian border as evidence of an imminent offensive against Ukraine, rather than a precaution against what Russia sees as an advancing NATO?
The figure of 100,000 Russian troops and their location needs to be challenged more often than it is. The same nice round figure was bandied around last April and turned out to include troops drilling at their barracks in Voronezh, hours from the Ukrainian border. The West can propagate 'fake news', too.
I fear, though, that there is another reason. In the past, I have tended to blame what seems the perpetual stand-off with Russia on old-style Cold Warrior thinking still dominating US, and especially UK, institutions – the Foreign Office, the intelligence services, and, to a slightly lesser extent, defence. My hope has been that a new generation, with first-hand experience of post-Soviet Russia, will understand that this is not the Soviet Union, that the days of two opposing blocs in Europe should be long past, and that it might be worth treating Russia's leaders, if not as potential allies, then at least as rational human beings with their country's security at heart. The demonisation of Vladimir Putin as the font of all evil only blinds policymakers to the reality that what he says and does reflects his judgement of his country's national interest.
Could it be, however, that the survival of Cold War thinking is not the whole story, and that something even more pernicious lurks behind current calls to rebuff an invasion that has not happened and, in my view, will not happen, unless by mistake? Watching the new film, Munich – The Edge of War, I was struck by how closely the language and judgements about Germany echoed those used about Russia today. Robert Harris's novel, on which the film is based, obviously predates the current Russia-Ukraine crisis by quite a while, but it hardly matters whether the echoes are conscious or not.
The fact is that a major lesson drawn from the experience of the Second World War, and impressed upon generations of British and American schoolchildren since, has been that 'appeasement' never works. The Munich Agreement is seen – for all recent efforts, including in this film, to cast Neville Chamberlain in a more sympathetic light – as a futile and misguided attempt to stop a tyrant. Hitler was never going to stop at Sudetenland; he was always set on European, if not world, domination. That 'lesson' is now, it seems, being projected on to Putin and Ukraine. Any agreement with the West of the sort Putin has been angling for over Europe is now branded 'appeasement'.
Through this prism, Russia's annexation of Crimea in 2014 is seen as the first stage in a Putin plan to re-establish, if not the Soviet Union, then something like the Russian Empire. We have heard just this from the UK foreign secretary, Liz Truss, in recent days. The West was taken by surprise in 2014 and left flat-footed, but – so the argument goes – that must not happen again. Russia is now out to 'recover' Ukraine, if not wholesale, then piece by piece, and then there will be no stopping Putin as he seeks to reincorporate the other states that became independent as the Soviet Union collapsed, including maybe even the Baltic States that are now in the EU and NATO.
There are so many arguments against this scenario that it is hard to know where to start. But asking why Russia has waited so long – why it did not intervene in Ukraine after the pro-Western Orange Revolution, why it withdrew its troops from Georgia in 2008 after establishing the status quo ante of its enclaves, why it did not, as Putin said it could have done, take Kiev in 2014 – might be a start. The total irrelevance of the land-grabbing parallel might be another. Hitler said Germany's advance was in quest of 'Lebensraum'; the very last thing Russia needs is more territory.
Crimea was a one-off. An ancestral-land justification may have been cited after the fact, but the chief consideration was the naval base at Sevastopol that Moscow feared could pass to NATO. Crimea does not set a precedent, nor is it part of a pattern. The whole 'appeasement' argument, with its 1938 reverberations, is false and wrongheaded when applied to Russia. In the US, and especially the UK, however, it seems to be driving much of the ill-founded and dangerous panic about an invasion of Ukraine.
Mary Dejevsky is a writer and broadcaster. She was Moscow correspondent for The Times between 1988 and 1992. She has also been a correspondent from Paris, Washington and China.
To enquire about republishing spiked's content, a right to reply or to request a correction, please contact the managing editor, Viv Regan.