Why we don't do nostalgia anymore
The youth of today are dismissive of the past, discontent with the present and pessimistic about the future.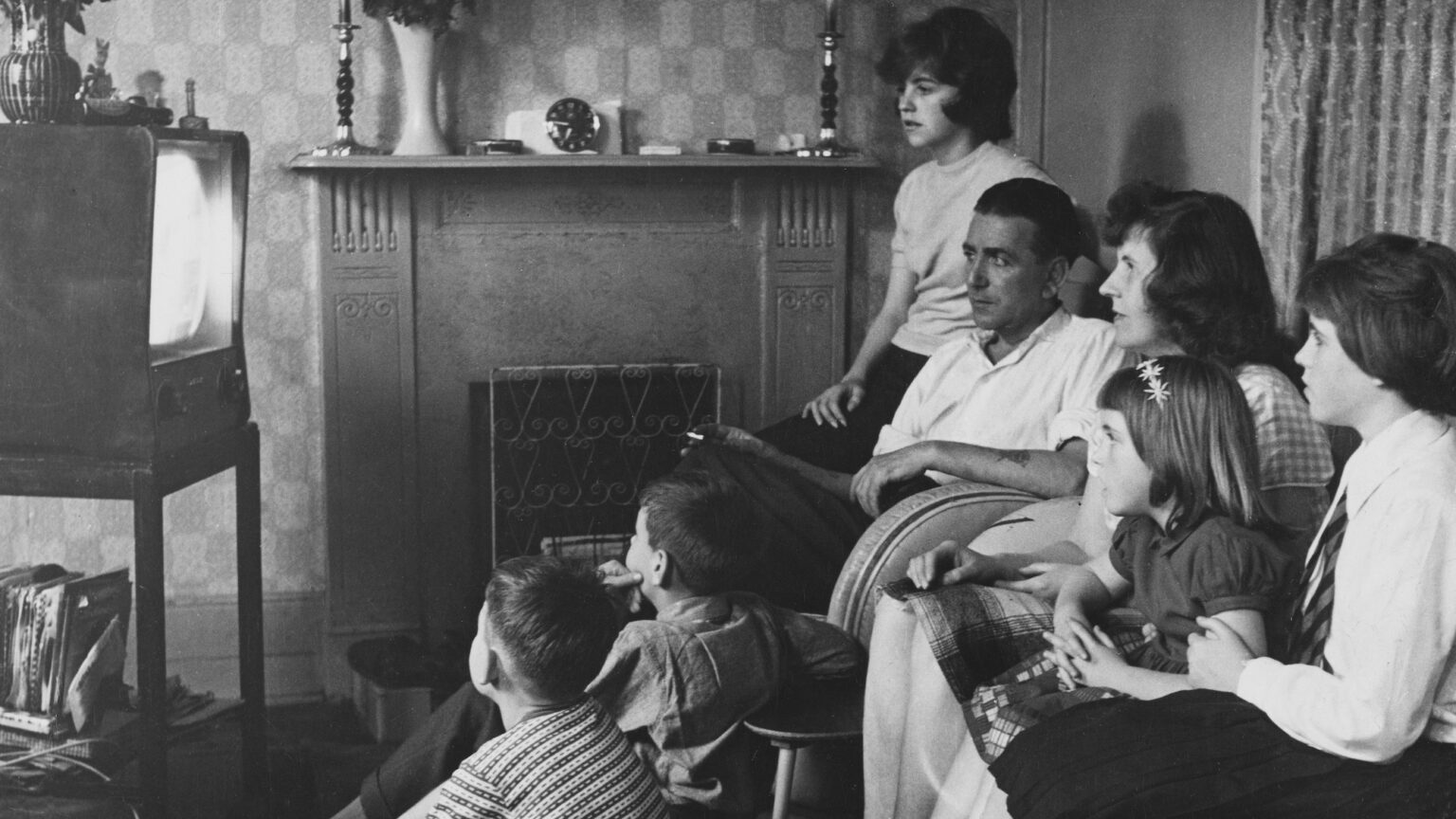 Are you a regular spiked reader? Then please consider making a donation. You can do so here. Thank you!
When I was a youngster, there was a popular television show (so popular that it ran from 1953 to 1983) called The Good Old Days, which my parents adored and which could send me into a frenzy of door-slamming like no other. It sought to recreate the atmosphere of the music halls popular in Edwardian times – it wasn't just the performers but also the audience who dressed in period costume and sang along with the artistes. The finale was always 'Down at the Old Bull and Bush', which would inevitably find me in my bedroom cranking up the Velvet Underground performing 'Heroin' to an ear-splitting degree.
The strange thing was that my parents, working-class factory workers, were entranced by this vision of the past, even though their childhoods had been almost Dickensian. I was particularly indignant that my father, a Communist, drew pleasure from a time when his people had been one step up from serfs. 'It's not funny!', I would yell as he sniggered along with 'The Spaniard That Blighted My Life'. 'What about the civil war?', I'd ask. But nothing could come between my apparently modern-world-loving parents and their nostalgia for a time when their lives would have been a misery.
You couldn't have a programme like The Good Old Days today. Every foreign stereotype ('Icicle Joe the Eskimo' or 'Dennis the Menace from Venice') would be held up as proof of inherent English racism or sexism ('Frigid Air Fanny'). And as for 'One of the Ruins That Cromwell Knocked About a Bit', let's not go there.
We don't have nostalgia anymore, but the opposite. Hence the mania for ridding universities of anything written before Maya Angelou and the warning that appears on the Disney+ streaming service, before films such as Dumbo, Peter Pan and The Jungle Book, stating that: 'This programme includes negative depictions and / or mistreatment of people or cultures. These stereotypes were wrong then and are wrong now.'
I'm not saying my dad was right to approve of Mr Wu being a window cleaner rather than home secretary (though Labour would have yelled 'tokenism!'), but nor is it sensible for a cartoon Siamese cat playing the piano with chopsticks to be regarded as a cultural crime akin to The Black and White Minstrel Show – which really was offensive. There has to be a happy medium somewhere that's not just scorning and scolding.
The reason I'm snarky towards so many prominent youth of today – though the pundits and pop stars forever banging on about their Mental Elf may well not be typical of the average kid – is that they seem so dismissive of the past, discontent with the present and pessimistic about the future. A survey last month by EE claimed that 74 per cent of Generation Z – the 'Zoomers' – prize having a reliable internet connection more than making friends and finding love, with only 40 per cent planning on procreating.
The effects of these attitudes are already being felt in Japan, where half a million young Japanese men have forsaken adult life for the solitary pleasures of online gaming and pornography; a component in what the Japanese government calls an imminent national catastrophe, which has seen nearly half of their young women, as well as more than a quarter of their young men, 'not interested in, or despising, sexual contact'. The Japanese Family Planning Association predicts a whopping one-third plunge in the country's population by 2060.
Youth has often mixed feelings of hormone-induced melancholy with angst about the state of the world. Some of the best bits of Adrian Mole are when he is equally distraught about a lack of sex with Pandora and the possibility of the nuclear war, thus dying a virgin. But one thing a sizeable amount of young people do seem prone to is what I'd call non-stalgia – a nostalgia mixed with nihilism – a form of yearning for a time before human beings existed. Friends of the earth have often been haters of humanity and there appears to be a new generation on the way. 'Humans are the disease, Covid is the cure', I've read on youthful-appearing social-media accounts dozens of times. Remember all that gush about goats taking over deserted villages while people were locked up inside, going broke and going mad? Never mind, 'nature is healing', as a conversation between Prince Charles and the editor of British Vogue during lockdown was the gist of.
We also find nonstalgia in the Radio 4 soap opera, The Archers, which started in 1950 with the aim of 'educating' farmers in modern ways. It mutated into quite a quality drama until a few years back when it returned to its 'educational' roots – this time telling us all how to think about everything.
One fashionable idea the show wants us to get behind is 'rewilding'. This showed up a few years ago, when the Archer matriarch, Peggy, awarded half a million pounds to a project converting farmland back to wild woods. Keen though The Archers is these days on tackling social issues, I'm sure we won't be hearing about the subsequent suicides of Borsetshire farmers (already sky-high in real life) as their livelihoods are removed, though we hear an awful lot about such gritty subjects as there not being enough cheap Eastern European workers living 10 to a caravan anymore to pick fruit for their Archer overlords. In real life, Scottish farmers are already wary of plans to repopulate Scotland with bears, wolves, bison and lynx, fearing the loss of livestock and thus their livings.
Me, I'm a total modernist and would industrialise everywhere, as this is what pulls people out of poverty, which is far more important than losing a few stupid species – I don't mind if I never see a common cockchafer, sarcastic fringehead or screaming hairy armadillo (all real creatures). 'No pleasure is worth giving up for the sake of two more years in a geriatric home in Weston-super-Mare', said Kingsley Amis, and that's how I feel about the world. The first signs of the devaluation of humankind – banned books, scientific denial – are already here, and a humankind that is not audacious, daring and progressive is not my species.
So go on, you nonstalgists, keep hoping for the day when dinosaurs roamed the Earth – but don't expect them to be nice and share. Remember what happened in Jurassic Park!
Julie Burchill is a spiked columnist. Her book, Welcome To The Woke Trials: How #Identity Killed Progressive Politics, is published Academica Press.
To enquire about republishing spiked's content, a right to reply or to request a correction, please contact the managing editor, Viv Regan.