The elite war on biological sex
Transgender ideology is relentlessly promoted by the elites – despite huge opposition from ordinary people.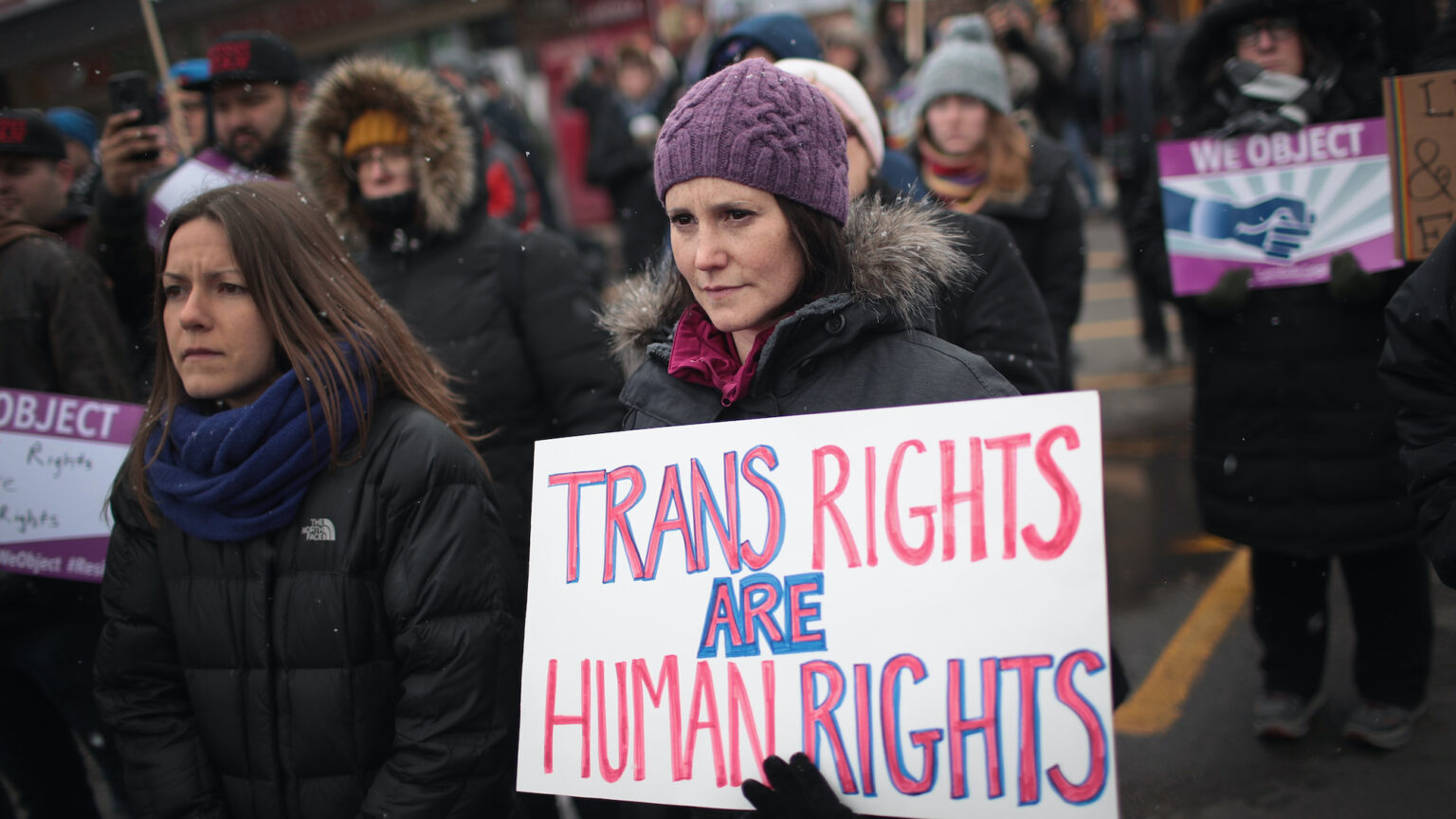 For thousands of years, the biological distinction between male and female was considered a simple fact of life. But no more. According to a survey by pollsters Rasmussen Reports, a significant minority of Americans reject the claim that male and female are the only two genders.
While 75 per cent of those polled agree that there are only two genders, 18 per cent disagree. Eighteen per cent may be a clear minority, but as a proportion of Americans it is still a substantial number of people.
Moreover, this minority view has considerable influence over public life and government policy. In the US, people can change the gender identity on their passports without documentation; male-born transgender athletes are now allowed to compete in girls' and women's sports; and schools constantly expose children to transgender ideology. And all of this is taking place in spite of popular opposition.
Today's political and cultural elites are not only indifferent to the views of the majority on sex and gender – they consider these views to be ignorant and prejudiced. Indeed, these elites believe they have a duty to educate and 'raise the awareness' of their culturally illiterate inferiors.
The media, academia and other cultural institutions ceaselessly promote trans ideology. In Western societies, celebrities, media stars and commentators possess a monopoly over how gender is framed. HBO's highly publicised Harry Potter 20th Anniversary: Return to Hogwarts is a case in point. Because of her views on sex and gender, Harry Potter creator JK Rowling was infamously excluded from the show, appearing only in a few snippets of archive footage. This effectively told the world that Rowling's views on sex are unacceptable. The Harry Potter cast members were also mobilised to promote the message that if you love Harry Potter then you should take a stand against Rowling's views.
In recent years trans ideology has been all over our TV screens. Indeed, as one commentator at Salon recently boasted, '2021 was an extraordinary year of making the non-binary ordinary… More inclusive… pop culture led the charge in busting the gender binary.'
The non-binary identity, in particular, is today celebrated as a cultural ideal. Typically, non-binary characters in TV shows and movies possess far greater moral authority than heterosexual or homosexual ones. Netflix's Sex Education is paradigmatic in this respect. In the third series, we're introduced to Cal, a non-binary student, whose dramatic struggle for recognition is meant to show that traditional ideas of gender have a harmful impact on young people. And so Sex Education sets about discrediting conventional notions about sex and gender.
Or take the non-binary character Taylor Mason (played by Asia Kate Dillon who also identifies as non-binary in real life) in Billions. Mason personifies the cultural elite's fantasy of a non-binary person. She is the most nuanced, multi-dimensional and sensitive person in the series. She is smart and intelligent, while the other characters are extraordinarily shallow and their relationships are dysfunctional.
This cultural valorisation of non-binary and trans identities has played a significant role in altering many people's perception of biological sex. And it has had a particularly pronounced effect on young people. At school they are encouraged to view their gender as fluid. And in our culture more broadly, young people are routinely invited to disregard the sex they were 'assigned at birth' when constructing their identities.
That our cultural oligarchy has so speedily and so willingly traded in the scientifically validated view of biological sex for a non-binary, genderfluid fantasy speaks profoundly to its lack of moral foundation. Unless this fantasy is seriously challenged it is only a matter of time before the trans view of the world becomes the norm.
Back in 1997, when the first Harry Potter novel was published, the ideas promoted by the trans lobby had hardly any influence on society. In a very short period, however, that has all changed. Views that would once have been dismissed as a symptom of biological illiteracy have gained significant support among the upper echelons of society and have been thoroughly internalised by the cultural elites.
It is not too late to stop this descent into the mire of identity confusion. The vast majority of people are concerned about the corrosive impact of trans ideology. The problem is that they lack a means to express their concerns. Helping this majority find its voice is one of the most important challenges of our time.
Frank Furedi's 100 Years of Identity Crisis: Culture War over Socialisation is published by De Gruyter.
To enquire about republishing spiked's content, a right to reply or to request a correction, please contact the managing editor, Viv Regan.