Woke youngsters need to get a life
Teenagers used to crave fun and freedom. Today's lot are more uptight than their parents.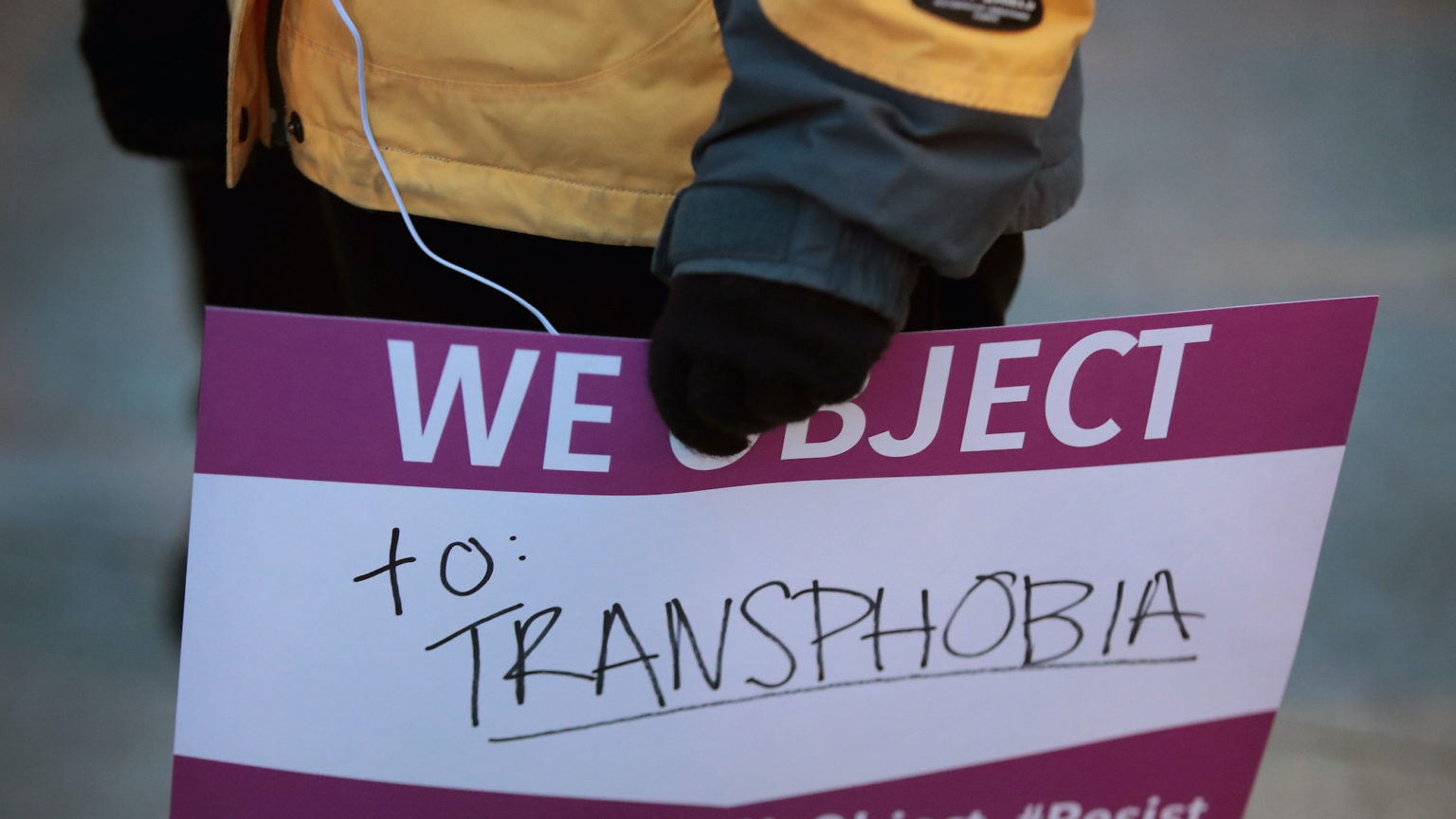 Are you a regular spiked reader? Then please consider making a Christmas donation. You can do so here. Thank you!
In pre-industrial societies, you went straight from being a child to being an adult the minute you hit adolescence. Then you laboured on the land and you fought in wars. No one raised an eyebrow when Shakespeare had young teens Romeo and Juliet get married; in Italy, as in England, the age at which a couple could undertake marriage – without parental consent – was 14 for boys and 12 for girls. The idea of a teenager didn't exist because those in their teens were all too exhausted having children, being parents, fighting wars and labouring on the land to even contemplate jiving, jitterbugging and the like.
The 20th century changed all that. The First World War took young people out of service, where they were generally treated like half-witted children and lived on a pittance, and sent them into the munitions factories where they were treated like responsible adults and paid accordingly. But from the 1920s to the 1940s, from the flappers to the bobby soxers, being a teenager was mainly about having fun.
It's not until the 1950s that an element of hostility enters the generation gap. Forced to stay in education when their hormones were telling them they were adults, those between the age of 12 and 20 had to have some way to let off steam – so rock'n'roll was born. Seeing young men destroying theatre seating as the avuncular Bill Haley sings the very tame ditty, 'Rock Around the Clock', it's clear that this is about a lot more than dancing. Here's where it got nasty. The adults would point out how good the younger generation had it – that is, being supported financially while they got their education and worked out what to do with their lives. 'I HATE YOU!', screamed an ungrateful James Dean in return, and overnight a sizeable amount of teenagers became rebels without causes, mostly taking it out on poor mom and pop.
The Second World War probably had a lot to do with it. It's hard for us to grasp now the shock humanity got with the invention of the nuclear bomb and the start of the Cold War, with all those suburban families building underground shelters in case someone pushed the button. Like Charlton Heston freaking out at the end of Planet of the Apes, many young people saw no reason to stick to the rules of a society that could destroy itself in a split second. Never the most scrupulous of professions, advertising cashed in on this existential angst by proffering teenage products – the biggest of all, of course, being music. And then the hippies rebelled against their parents (who had been the original teenage generation) and the punks against their hippie parents and so on. (The Mods and the Rockers had each other to hate, so were probably nicer to their parents than other youth cults.)
When one surveys the culture wars now, it's very hard not to see woke as yet another youth cult. If it stayed at the childish name-calling level – Boomer / gammon / Karen – I'd let the silly crybullies get on with it and grow out of it. Except this time the sinister outnumber the silly – and they may not grow out of it before it's too late. It's not just theatres this lot want to smash up – it's pretty much the whole of Western culture. And it's catching. I know (ex-)friends with woke children who were once full of spirit and verve. The way they have become second-guessing ghosts of themselves, contorting themselves before making any comment on culture lest the teen tyrants who rule their households have a tantrum, is truly shocking to behold.
But there's a twist in this generation war. In the past, the young wanted more fun and freedom than their parents, which was only natural. This lot want less – less booze, less drugs, less travel. They talk about sex more but they don't lose their virginity until they're pushing 30. They're purposely closing their minds to new ideas. And this reversal of generational desires has made them poisonous.
'You're not going out dressed like that!' was always the cry of the protective parent. 'You're not going on social media thinking like that!' is how youngsters will now admonish their liberal-minded parents, and some of the idiots are increasingly obeying them. As I write in my book, Welcome to the Woke Trials, if rock'n'roll was invented today it would be us old folk listening to it on illicit transistors under the covers – and the young folk out there burning the records.
How did they become such wusses, the youth of today? Probably from being over-praised; every rubbish crayoned scribble pinned up and treated as a Picasso, every undetermined clay abortion bowed down to like a Barbara Hepworth. When you never hear a 'No' and never get the criticism that might actually help you achieve something of merit, you will forever find yourself saying 'No' to people who have. (This is most keenly seen in the publishing industries, where well-connected nobodies in menial roles are now allowed to censor the actual talent.)
If you want the coming generation not to be absolute namby-pambies, just say 'No' to pinning it on the fridge when they bring home the next inept etching.
Julie Burchill is a spiked columnist. Her book, Welcome To The Woke Trials: How #Identity Killed Progressive Politics, is published Academica Press.
To enquire about republishing spiked's content, a right to reply or to request a correction, please contact the managing editor, Viv Regan.