Where have all the adults gone?
Adults are sacrificing children's wellbeing to make themselves feel safe.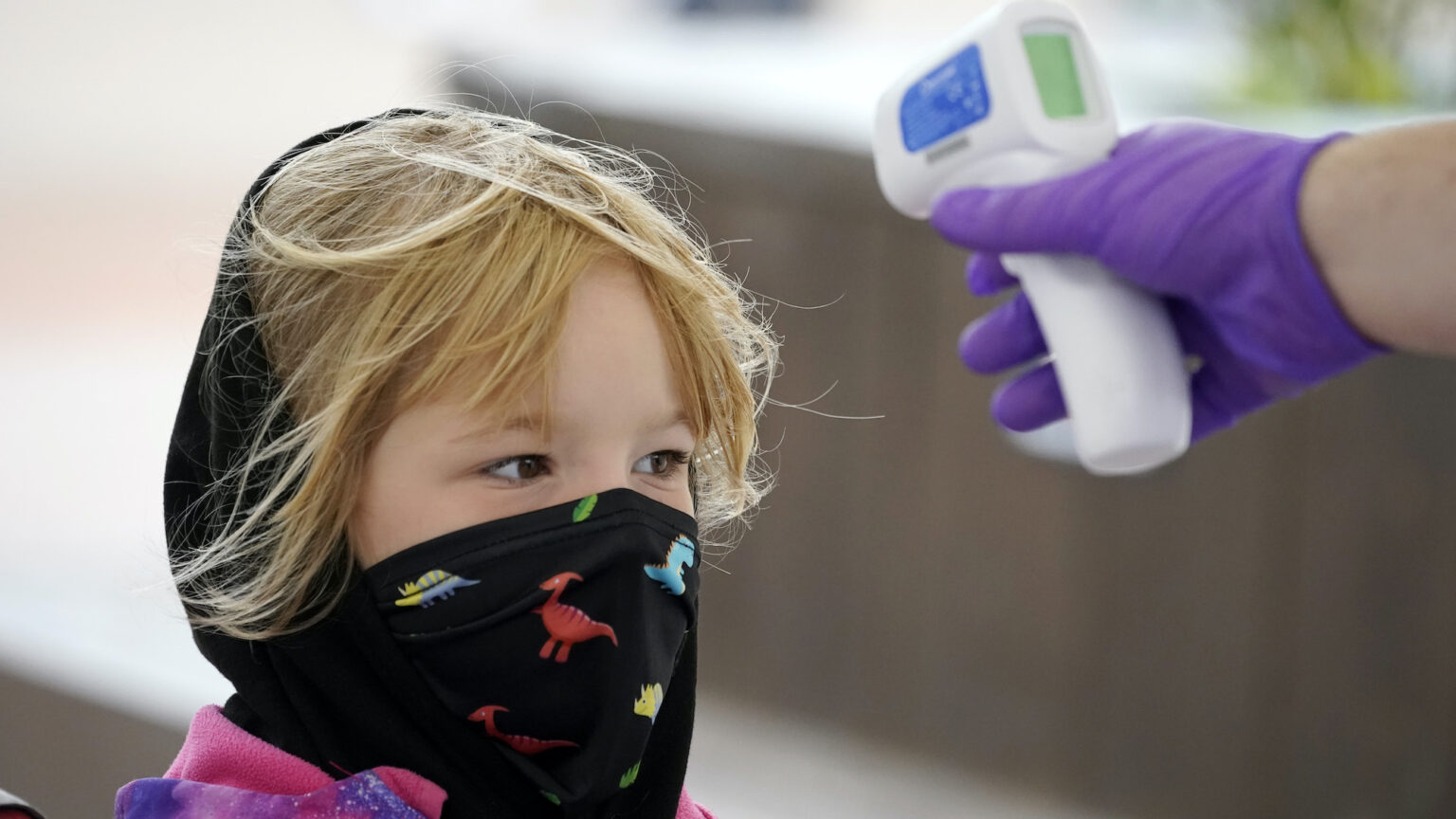 ​​​​Harry Potter and Covid-19 are together at last.
Well, not 'at last' – for one thing you can already buy Harry Potter-branded facemasks. But the two became entangled in my mind last week when, on the same day, a message popped into my inbox about two big-deal telly spectaculars marking the first film's 20th anniversary, and news broke of a mandate here in Ireland forcing children to wear masks in school.
The Potter stuff, airing over Christmas on Sky, involves Return to Hogwarts, where cast members reminisce about how wonderful everyone was, etc; and Hogwarts: Tournament of Houses, which is some sort of gameshow / quiz thing hosted by Helen Mirren in which 'Wizarding-world fans put their Harry Potter knowledge to the test'.
I'm assuming this stuff is mostly aimed at adults, and the gameshow will mainly comprise adult competitors. And from the producers' standpoint, why not? Harry Potter is huge with people who – how to put this nicely? – probably should have given up reading and watching children's stories about magic and witches with absurdly rococo names a few decades ago.
Age-inappropriate Potter mania is one of the most striking demonstrations of the fact that we live in a woefully infantilised culture. Which brings me back to Covid.
This 'masks for little kids' directive is awful, obviously. Since March 2020, the Irish government has deprived young people of so much, stripping back more and more of their rights and freedoms: schools were closed for months, extracurricular classes are still in abeyance, vaccine passes have to be shown to get a hot chocolate, and so on. The physical, psychological and social damage of such measures is obvious.
In terms of masks, adolescents have been wearing them at school since last autumn. Now the government has introduced masks for primary pupils, from third class (eight- to nine-year-olds) upwards. They're also floating the idea of vaccinating kids as young as five.
Zealots in positions of authority and influence drove this through. Quiescent parents went along. As a parent myself – though mainly as a normally-functioning human being – I find it kind of insane.
From a child-protection standpoint, it's totally unnecessary. The vast majority of young people suffer few ill-effects from Covid. So despite Ireland's health minister, Stephen Donnelly, endlessly droning on about 'keeping children safe', nobody can answer one simple question: safe from what, exactly? A virus that causes them very little harm?
Clearly, then, none of this is for kids' benefit. The only logical conclusion is that it's being done to protect adults.
Which at least is a position, though one I'd vehemently disagree with. It seems that children are being sacrificed for some 'greater good'. They're being burdened with protecting public health or reducing infectious spread – things they shouldn't even be aware of, let alone involved in. They've lost much more than adults throughout Covid, and gained nothing.
Health, education and privacy. Activities, playdates and rites of passage. Their very youth, supposed to be free of care, has been made rotten by grown-up cowardice, zealotry and – perhaps most of all – immaturity.
Which brings us back around to good old Harry once more.
I thought at first it was just ironic that we live in an increasingly infantilised adult culture (I'm 40 and Gryffindor 4Ever!) which, at the same time, increasingly piles responsibility on to kids (we all have to do our bit in this crisis, including you seven-year-olds!).
Then I realised, it's not ironic at all. This infantilised culture is one of the main reasons for the Covid burden being placed on children. We're babies, unwilling to shoulder the full responsibility as we should.
Obviously, it's not just about middle-aged Potter-maniacs. You see this mortifying immaturity every time a grown-up screeches about a superhero movie 'not respecting the source material', or how the inclusion of Jar Jar Binks in a children's movie 'DESTROYED the franchise! God, I hope you get CANCER!!!'
Every numpty who drags their kids along to protest against Trump / Israel / the Intergalactic Lizard-People. Every grown man who allows his sports team's results to define his happiness. Every dingbat engaging in Twitter wars about 'Messi is the GOAT, loser Ronaldo is TRASH!!!'. Every religious zealot and militant atheist.
Every time someone cries at reality TV or John Lewis ads or an election not going how they wanted. Every pampered student demanding 'safety' rather than an education. Every activist who proudly declares 'the personal is the political' and then takes it, well, personally when someone disagrees with their politics. Every activist, or most of them. Every incident of cancel culture or OTT safetyism.
Everyone who can't abide free speech, differing opinions or the apparently distressing possibility that, incredibly, they may actually be wrong about something and sticks their fingers in their ears like a big blubbering baby.
And you see it in how adults – hysterical, spineless and self-centred – are willing to sacrifice children's wellbeing to keep themselves feeling safe.
This all turns the normal course of life and death on its head. What was best for kids used to come first, and older generations accepted that. Nowadays it's the other way around. In a way, that's unsurprising: we've regressed to childhood ourselves.
Society and parents are letting kids down, doing untold damage. We're an embarrassment. At least the Harry Potter stuff is harmless – but some embarrassing behaviour has consequences.
Darragh McManus is an author and journalist. Visit his website here.
To enquire about republishing spiked's content, a right to reply or to request a correction, please contact the managing editor, Viv Regan.