Canada is turning feminists into criminals
Critics of transgender ideology could soon be charged with 'hate speech'.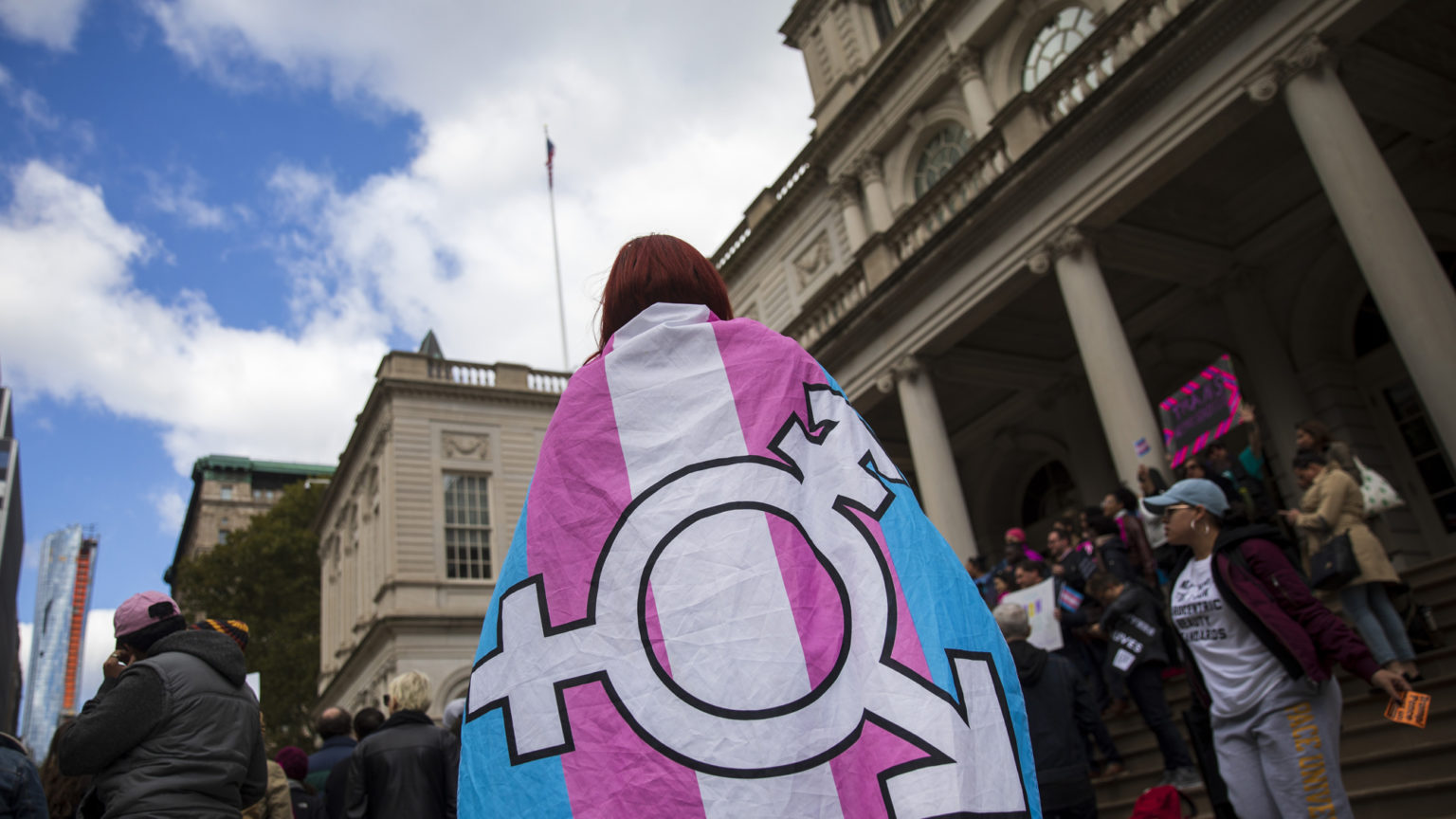 I often feel like I'm banging my head against the wall, trying to get through to complacent Canadians, who seem to politely accept anything the government throws their way, no questions asked.
Back in 2016, I was one of the lone voices who spoke out against Bill C-16, Canada's gender-identity legislation, testifying at the Senate that enshrining gender identity in law would likely result in the nullification of women's sex-based rights. All my fears came to fruition – and more – as males who identify as 'transwomen' are being transferred to women's prisons, allowed access to shelters for women escaping domestic abuse, permitted to use women's and girls' changing rooms and washrooms, and dictating what women may and may not say about all of this.
Canadians seemed barely to notice when the bill was passed, in part because the media refused to acknowledge any debate or potential problems with the legislation, but also because passivity is apparently in our DNA. Trusting the government is what Canadians do – who needs to question when the state knows what's best.
I was protested by approximately 700 people when I spoke at the Toronto Public Library in 2019. They accused me of 'hate speech' and attempted to persuade the TPL to cancel the event.
Even the Women's Legal Education and Action Fund (LEAF) – a charitable organisation that purports to be feminist, and to defend women's legal rights with the goal of ensuring 'gender equality' – published a statement reinforcing the claim that I somehow endangered 'transwomen' in my defences of women's rights, saying: 'We are troubled that the TPL would characterise Murphy's hateful rhetoric against transwomen as free speech, when it has threatened the safety of transwomen and denied their existence, causing harm.'
In my apparently controversial talk, I spoke about the actual threats made against women who attempt to protect women's spaces and sex-based rights, who dare to say 'women are adult human females', or who challenge the notion that a preference for dolls and dresses makes a boy a girl. I pointed out that I had never engaged in hate speech. Rather, I had made simple statements about material reality, such as 'transwomen are male', and 'female athletes should not be made to compete with or against male athletes', because female bodies are different to male bodies, and the competition is not fair if sports are not sex-segregated. I argued that gender-identity ideology was sexist and regressive, and that trans activists had made it their priority to erase women by altering sexed language, pushing terms like 'menstruators', 'pregnant people' and 'non-males' so as to avoid offending a small cadre of narcissists who will apparently drop dead if we acknowledge that only females menstruate and give birth. 'On what basis', I asked, 'do women's rights exist, if the word "woman" is meaningless?'.
But trans activists do not wish to contend with these concerns and questions – they want to force their beliefs on to the population and censor dissenters.
Two bills, introduced by the ruling Liberal Party, threaten to turn women like me into criminals. In November 2020, Liberal Party member and then heritage minister Steven Guilbeault introduced Bill C-10 in the House of Commons, which proposes to amend the Broadcasting Act to include internet and digital media. If passed, platforms like YouTube and Facebook would be treated as broadcasters, meaning that user-generated content could be subject to Canadian Radio-television and Telecommunications Commission (CRTC) regulation. This means that those who engage in what the government determines to be 'hate speech' online could be censored.
In June 2021, Liberal Party MP David Lametti introduced Bill C-36, which would amend Canada's Criminal Code and the Canadian Human Rights Act in order to tackle 'online hate'. The Liberals promised during September's federal election that this new legislation would be a priority in the new parliamentary session, which began last week.
If passed, those accused of communicating 'hate speech' online could be dragged to the Canadian Human Rights Tribunal, which would decide if the speech in question has been 'motivated by bias, prejudice, or hate' based on numerous factors, including 'gender identity or expression'.
These amendments would apply to speech shared on social media, websites and newsletters – that is to say, everywhere my work exists. As an independent writer, YouTuber and podcaster, I rely on social-media platforms, a mass newsletter and my own website to share my work and views. This is my job – it is how I survive. And it is also how I challenge what I consider to be dangerous practices, policies, ideologies and laws. If challenging gender identity becomes 'hate speech' in Canada, not only will I be unable to work, but I could also face potential criminal charges. Moreover, women in Canada will be silenced when it comes to speaking in defence of their own rights.
This is insanity. And we cannot allow it to happen. Women should have the right to speak the truth and stand up for their rights and protect themselves, even if it disturbs the sensibilities of a loud minority touting postmodern nonsense. Canadians need to start taking their rights and freedoms seriously, before it's too late.
Meghan Murphy is a Canadian writer exiled in Mexico. She hosts The Same Drugs on YouTube. Find here on Patreon here.
To enquire about republishing spiked's content, a right to reply or to request a correction, please contact the managing editor, Viv Regan.