'If I go back to Hong Kong I'll be jailed'
Exiled activist Nathan Law on his fight for democracy in Hong Kong.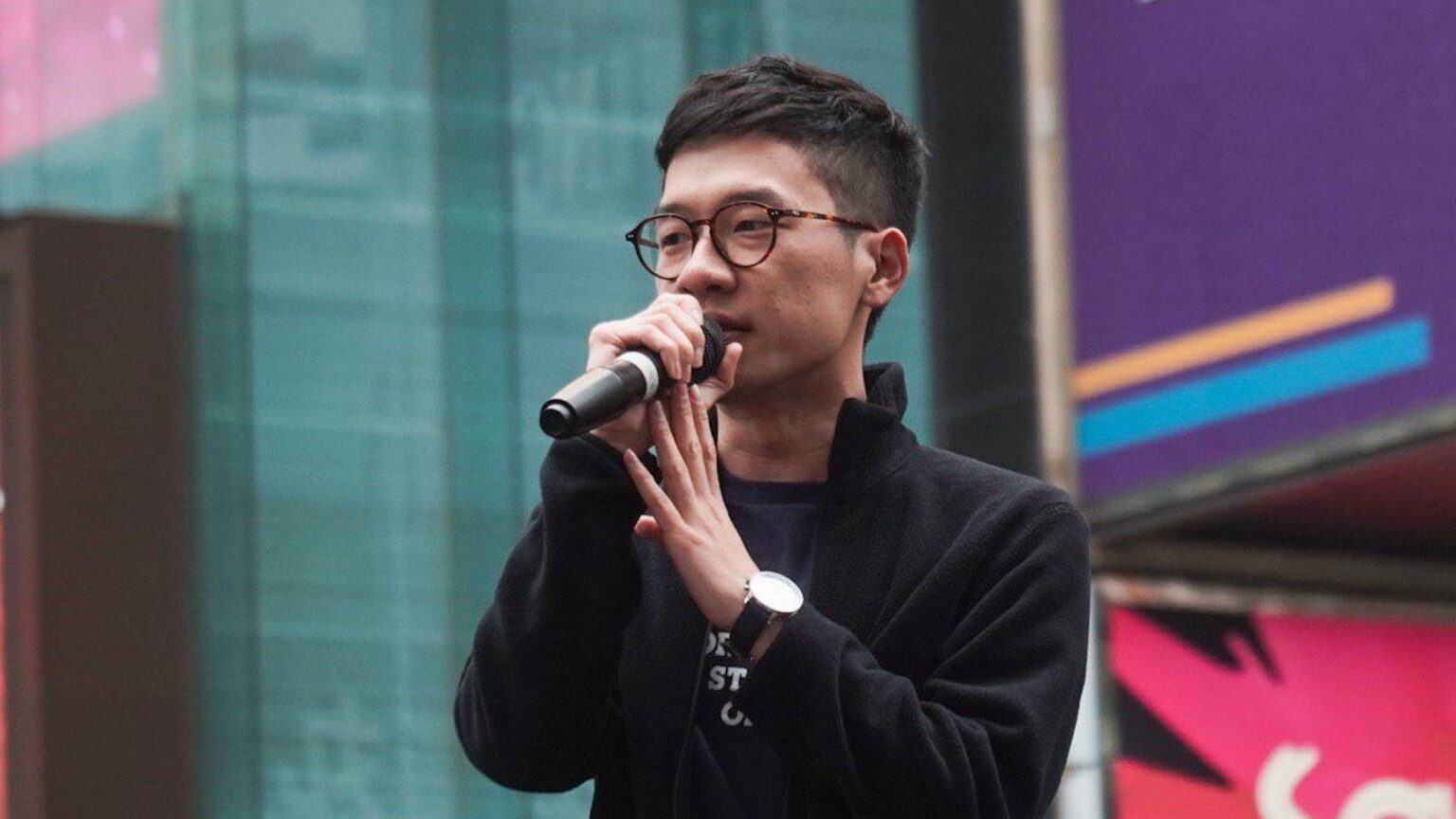 Freedom in Hong Kong has been all but extinguished. The Chinese Communist Party (CCP) has defied mass protests and the democratic wishes of the people to turn Hong Kong into a police state. China's promise of 'one country, two systems', to allow Hong Kong some autonomy from Beijing, is now a dead letter. Dissidents are routinely harassed, abused and thrown in jail if they speak out.
One such dissident is Nathan Law, a former student protest leader who was elected as the youngest legislator in the history of Hong Kong's Legislative Council. He now lives in exile in the UK. spiked caught up with him to find out about his ongoing fight for freedom.
spiked: What inspired you to stand up for freedom in Hong Kong?
Nathan Law: My parents did not talk about politics at all when I was at home. They were both from mainland China. They knew how bad the CCP was, but they did not want any trouble.
Then there was an incident at my high school that politically enlightened me. It was in 2010 when the activist Liu Xiaobo won the Nobel Peace Prize. He was trying to hold the CCP accountable and to make China more democratic. The next day the principal of my school, who was very pro-Beijing, publicly denounced Xiaobo in our morning assembly.
I was very curious as to why Xiaobo was being criticised in this way. The effort to brainwash us backfired and made me more interested in his work and in what democracy and human rights meant. It made me determined to get involved in politics, and when I got to university I became a student activist.
spiked: How did you go from a dissenting student to a protest leader?
Law: I did not intend to be involved in activism for long. I originally thought it would be a one-time thing and that I would soon go back to a more ordinary life. But in 2014 the Occupy Central movement, a massive civil-disobedience movement, became student-led and I ended up being pushed into the spotlight. I felt that I had the support and the trust of the people and so I had to keep going. Then I ran for election.
spiked: What was it like becoming an enemy of the Chinese state?
Law: The pro-democracy movement in Hong Kong has always had majority support. We have won every single popular vote, but lots of the seats on the Legislative Council are reserved for the pro-Beijing camp. It creates a contrast. On the one hand, the Chinese and Hong Kong governments always portray us as troublemakers, as the so-called National Enemy. On the other hand, we get lots of popular support and people believe that what we are doing is right.
I have suffered from physical attacks. There has been a lot of internet harassment and hacking. I was dragged through a long and torturous legal battle and then jailed. But I have also received a lot of encouragement.
spiked: What kind of personal toll has all of this taken?
Law: It has been exhausting, because whatever you do, Beijing's eyes are watching. They will scrutinise you and make false accusations in order to stigmatise you. Even though I have left Hong Kong because of the National Security Law and I am living a life of exile, I still do not feel completely safe in the UK.
spiked: What is the National Security Law and why did it drive you out of Hong Kong?
Law: The National Security Law was enacted last June. It circumvented all of Hong Kong's normal legislative processes. It was directly imposed by Beijing. The law criminalises free speech and prevents people from doing or saying anything that goes against the CCP. There has already been a case of someone who chanted slogans at a protest being sentenced to five years and nine months in prison.
I left Hong Kong because I knew that we needed someone who was free from the National Security Law to continue to speak out. Now I am probably the most wanted person under that law and if I were to set foot in Hong Kong again, I would likely face prison.
spiked: Just how bad is the state of democracy in Hong Kong today?
Law: After Beijing's reform of our electoral system and the implementation of the National Security Law, Hong Kong has basically become an authoritarian police state. The police are not held accountable despite using a lot of violence during the 2019 protests. And the government can just do whatever it wants. It can accuse any dissidents of violating the National Security Law and put them in jail. Almost all the political campaigners I know in Hong Kong are in jail or in the process of going to jail. So the state of democracy is really grim. And the resistance movement is largely diminished. But I still think that there is a lot of anger and discontent in Hong Kong. People are getting used to the new norms and trying to resist in what narrow political space there is.
spiked: What can the West do to try to defend Hong Kong's freedoms?
Law: The protests in Hong Kong have played a major role in shaping global opinion on China. There has been a drastic shift in the West to a much more assertive China policy in the past two years.
There are lots of tools and mechanisms we can use in order to hold China accountable. For example, we should continue to sanction the officials, especially the Hong Kong ones, who are responsible for human-rights violations. And we should scrutinise the Chinese state's investment in our economies. The free world needs to be united to counter the threat posed by China.
spiked: What can the democratic world learn from Hong Kong's plight?
Law: The lesson from Hong Kong is straightforward: the CCP is not trustworthy. It violates international treaties and it sees universal democratic values as its enemy. Democratic countries should form their China policy on this basis. They should think about how they can best protect those values when they engage with China.
Nathan Law was speaking to Paddy Hannam.
To enquire about republishing spiked's content, a right to reply or to request a correction, please contact the managing editor, Viv Regan.