Nadia Murad and the heartlessness of PC
A Toronto school board pulled out of an event with a survivor of ISIS sex slavery over fears of 'Islamophobia'.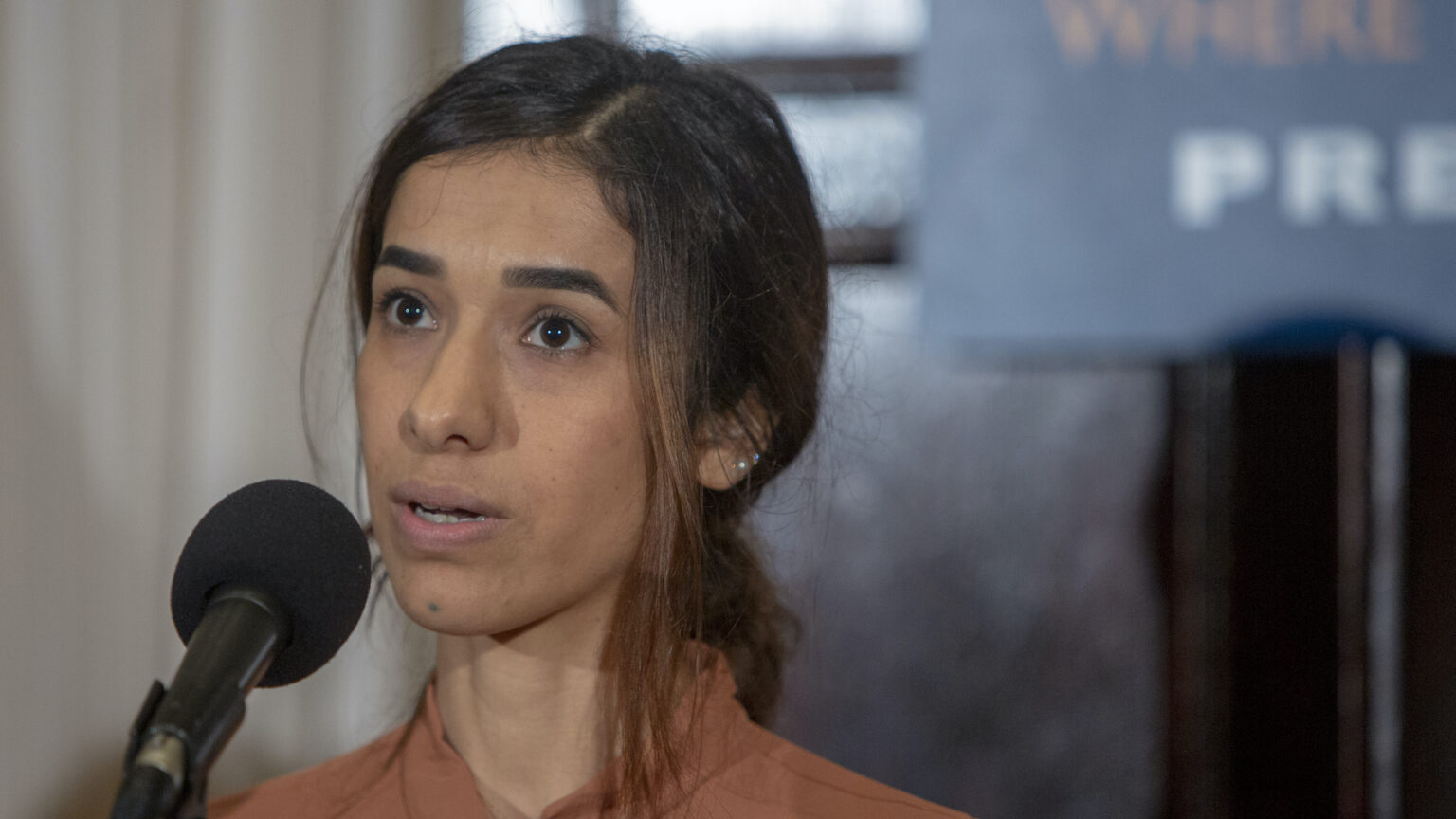 Nadia Murad is a survivor of the 2014 Yazidi genocide. Her family were killed in the carnage and she was held as a sex slave by ISIS terrorists. Since escaping those horrors she has become an international spokeswoman for the Yazidi people and their rights.
Her story is one the world needs to hear. And millions of people have done just that, via interviews, documentaries and public speeches in recent years. Yet in an astonishing development, she has now become a target of Western cancel culture.
Earlier this month the Globe and Mail in Canada revealed that a Toronto school board had pulled its support from a book-club event Murad is due to speak at next year. It did so on the frankly incredible grounds that Murad's story might 'foster Islamophobia'.
Murad's memoir, The Last Girl: My Story of Captivity, and My Fight Against the Islamic State, details her horrific experiences at the hands of her ISIS captors. Her family were executed and she was raped and tortured. Yet in the warped mind of someone at the Toronto District School Board, retelling these experiences apparently risks inciting hatred against Muslims.
Murad has been invited to address an audience of teenage school girls as part of the monthly 'Room of Your Own' book club in Toronto. The Toronto District School Board usually promotes the events and distributes the books discussed to its students.
But in recent months the school board has taken issue with two planned talks, including Murad's. Fearing that the event could foster 'Islamophobia', school-board superintendent Helen Fisher told the book club's organiser, Tanya Lee, that her students would not take part. Lee says she tried to change Fisher's mind by sharing some online resources about ISIS. 'It is a terrorist organisation. It has nothing to do with ordinary Muslims', she told her. But this apparently fell on deaf ears.
This is all infuriating, but also unsurprising. We seem to have reached a point where an ISIS rape victim telling her story can be deemed a potentially racist event, likely to fuel anti-Muslim prejudice or cause offence to Muslims. It seems that, in the woke hierarchy of victimhood, a former ISIS sex slave is towards the bottom of the pile.
This episode speaks to the sheer heartlessness of PC culture. Even those who have been exposed to the most terrible crimes can be shut down if their stories are deemed inconvenient, if they grate against our sensitivities around discussing Islamist terrorism. That some people seem to think that criticising jihadists will upset Western Muslims speaks to their own profound ignorance.
Since the story broke earlier this month, the school board has apologised to Murad. It said Fisher did not speak on its behalf and that it is reviewing the contents of The Last Girl, which it hopes it can approve for distribution to students in future.
Let us hope this grim episode doesn't put off Murad and other survivors from telling their stories.
Paddy Hannam is editorial assistant at spiked. Follow him on Twitter: @paddyhannam.
Picture by: Getty.
To enquire about republishing spiked's content, a right to reply or to request a correction, please contact the managing editor, Viv Regan.