Does the word 'ladies' make you feel unsafe?
The culture of safetyism on campus is becoming increasingly absurd.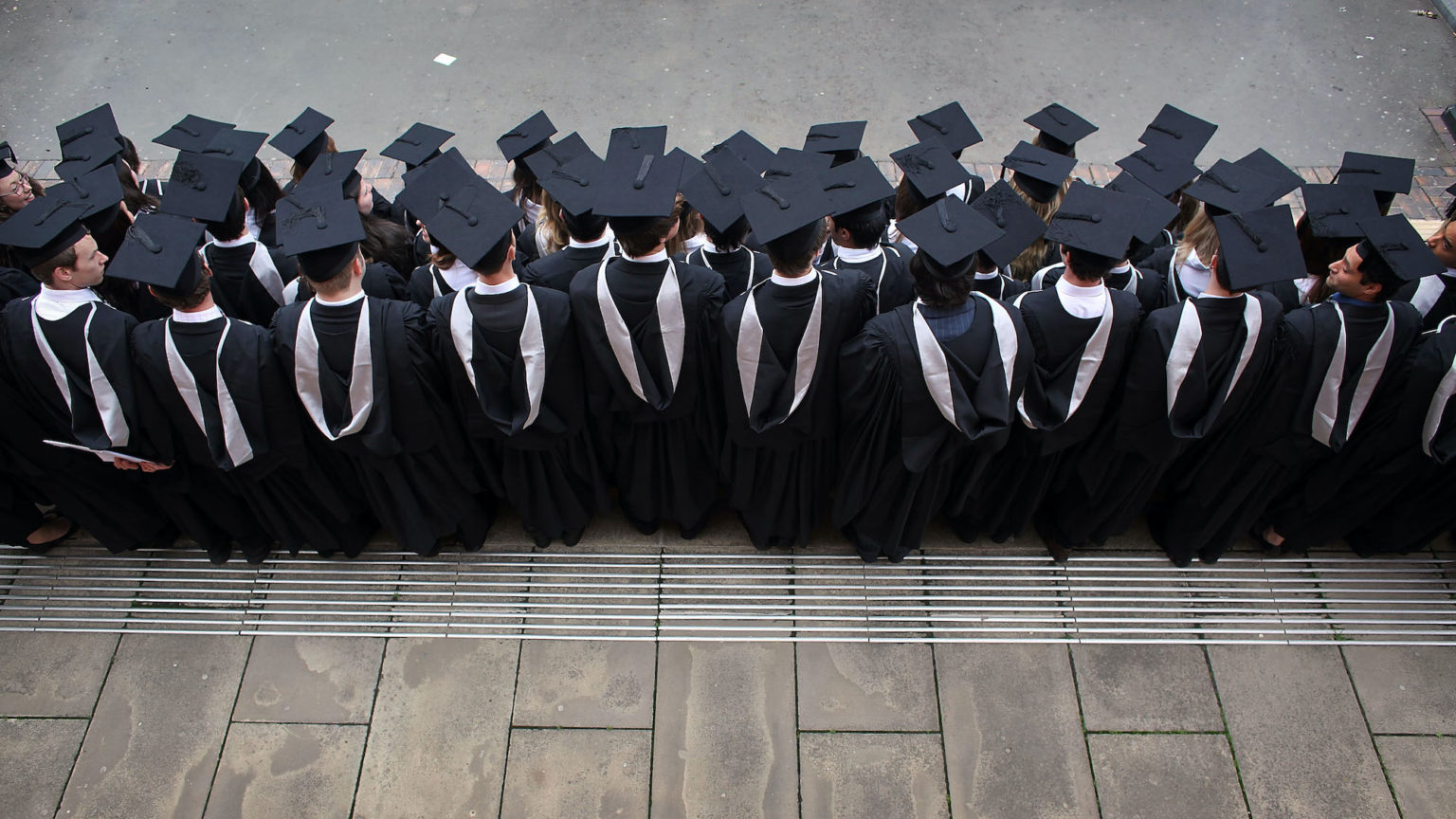 There was a time when people who said 'I feel unsafe' were referring to a tangible threat. But not anymore.
Take the students at Wolfson College, Cambridge, who have complained that they were made to feel unsafe by a photographer taking pictures at a matriculation ceremony. How did he make them feel unsafe? He dared to ask male students to 'help the ladies' get down from a raised platform.
It is possible that some students resented the old-fashioned reference to ladies being helped by gentlemen. But why would that make them feel 'unsafe'? The photographer, they say, created a 'targeted atmosphere of inequality', which undermined a 'safe space for all genders'.
It clearly doesn't take much for these students to feel unsafe, and they are far from alone in this. Indeed, references to feeling unsafe have increased significantly over recent decades across society. This can be seen by looking at the Nexis database of news publications. The phrase 'feels unsafe' rose from 341 uses between 1970 and 1980 to 44,440 uses between 1990 and 2000. In January 2021 alone there were 9,698 references to feeling unsafe.
The declaration of feeling unsafe has an important performative dimension. It justifies a demand that something must be done. In the case of the Wolfson students, it justified their demand for an apology from the photographer and it allowed them to dictate what language is and is not acceptable on campus.
As I explain in my book, How Fear Works: Culture of Fear in the Twenty-First Century, safety is more highly valued than almost anything else in the Anglo-American world today. Safety has acquired the status of a moral good that trumps other values, especially freedom.
Safetyism is now ubiquitous. Thousands of company websites now swear that 'the safety of their customers' is their No1 priority, while numerous institutions boast that they provide Safe Spaces.
And it is within institutions of higher education that safetyism is most systematically developed. From the moment students arrive on campus, they are encouraged to see themselves as fragile and vulnerable. The official advice issued by universities explicitly assumes that young people lack the moral or emotional resources to cope with life. Instead, it treats them like confused children. Take Cardiff University's 'Personal Safety Guide'. 'Alcohol can severely affect your decision-making skills', it says, 'and so it is really important to put safety measures in place before heading out'. Here nightclubs and bars are treated as a menacing, perilous landscape to be navigated only by those who have 'put safety measures in place'.
Similarly, the University of Edinburgh's 'personal safety' webpage offers a whole range of platitudinous tips, such as 'if studying late or by yourself, tell somebody'. It concludes by addressing people's existential insecurity: 'If you feel unsafe or something is not right, contact the security section.' In other words, the mere feeling that 'something is not right' has been transformed into a safety issue.
One might have thought that a university would offer a relatively benign and comfortable environment to work in. But that doesn't seem to be the case. 'Academics "face higher mental-health risk" than other professions', claims one recent article, which states that the 'majority of people' working in British universities find their job stressful. It seems that in comparison to other professions – even medicine, the police or the military – teaching in a university is an unusually stressful and dangerous experience. Given the prevalence of this culture of fear in universities, it is hardly surprising that students quickly become so obsessed with safety.
In effect, this culture invites members of the campus community to feel unsafe. Young people have been encouraged to regard themselves as vulnerable. They are warned against dealing with challenges on their own. At the same time, declaring you feel 'unsafe' has become a means to get attention, assistance and action taken against something or someone you dislike.
In the past, student activists were willing to put themselves in harm's way in the name of a cause. Today, in the name of feeling safe, they are unwilling to tolerate any disagreeable view or even the most mundane everyday language. What a sorry state of affairs.
To enquire about republishing spiked's content, a right to reply or to request a correction, please contact the managing editor, Viv Regan.