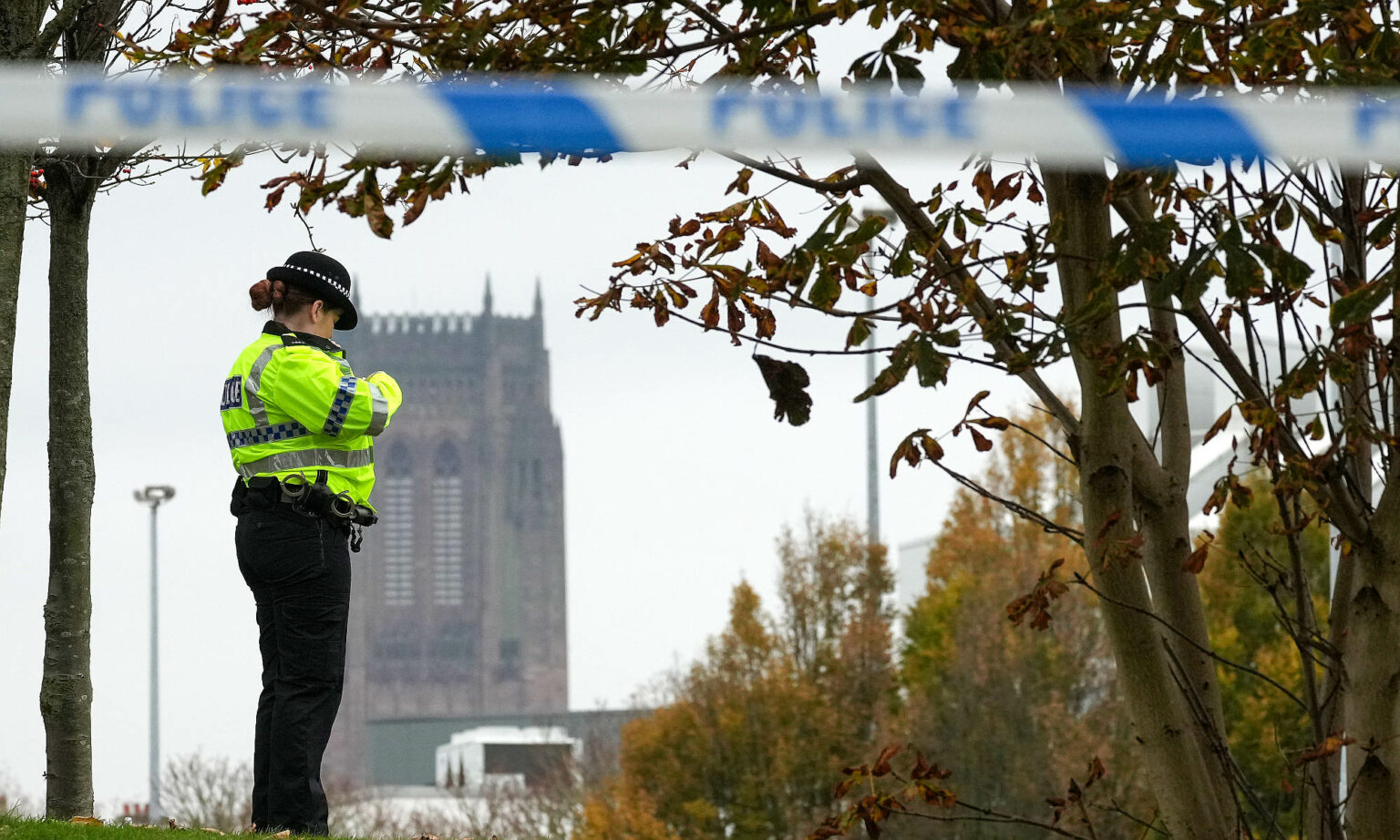 Long-read
We need to get real about Islamist terrorism
Political correctness is warping our response to this threat.
The bomb blast outside Liverpool Women's Hospital last weekend has thrust the terror threat in Britain today back into the spotlight.
The suspect who died in the explosion – 32-year-old Emad al-Swealmeen – had first failed in his application for asylum in 2014. During his stay in the UK, he was sectioned under the Mental Health Act for six months over a knife-related incident. Having supposedly converted from Islam to Christianity in 2017, his case has shed light on previous warnings made by senior Church of England clerics that some Muslim asylum seekers were trying to become Christian converts in order to avoid deportation from the UK to Muslim-majority countries where they could be charged with apostasy.
Following the Liverpool terror blast and the recent killing of MP Sir David Amess, the national terror threat has been raised from 'substantial' to 'severe' – meaning that the authorities believe that another terrorist attack is 'highly likely' to take place in the UK.
So, what is fuelling ideological extremism in the UK? And what can be done by the UK government to counter the spread of extremism and enhance national security?
The true nature of the terror threat
According to leading counter-terrorism officials, such as Metropolitan Police assistant commissioner Neil Basu, the fastest-growing terror threat is far-right extremism. But this does not mean it is the 'prevailing' terror threat in modern-day Britain. Far from it.
MI5's broader terror-related watchlist contains 43,000 individuals. In 2020, it was reported that the vast majority of these suspects – as many as 39,000 – are Islamist extremists. A few thousand were classified as far-right extremists. Little wonder that an independent review of terrorism acts in 2019, by Jonathan Hall QC, concluded that 'Islamist terrorism remains the principal threat in Great Britain'. The review also looked at cases going before the family courts in 2019, and noted the relatively high number of parents seeking to indoctrinate their children – many of whom were very young – 'with (mainly Islamist) terrorist sympathies'.
Prison-population patterns also demonstrate that Islamist extremism represents the prevailing terror threat in the UK. As of 31 March 2021, there were 215 persons in custody for terrorism-connected offences. Of those in custody, nearly three in four – 73 per cent – were categorised as holding Islamist-extremist views. This dwarfs the one in five people in custody for terrorism-connected offences who were categorised as adhering to extreme right-wing ideologies.
Is our counter-terror response fit for purpose?
The centre-piece of the government's counter-extremism strategy is the Prevent programme. This requires teachers, lecturers and many other professionals to report those they believe to be at risk of radicalisation to the authorities. Those deemed most at risk are then referred to Channel, which provides more intensive support.
Yet, recent data suggest that there is a fundamental mismatch between the ideological composition of cases referred to Prevent (and eventually diverted for de-radicalisation through Channel) and the overall nature of the national terror threat. So, while the prevailing terror threat in the UK is Islamist extremism, this is not reflected within our counter-terrorism structures.
From April 2020 to March 2021, over half of Prevent referrals fell into the 'mixed, unstable and unclear ideology' category (51 per cent). The percentage of Islamist-radicalisation cases referred to Prevent (22 per cent) was lower than the share falling into the right-wing radicalisation category (25 per cent). When cases referred to Prevent are 'upgraded' and discussed at a Channel panel, right-wing radicalisation and Islamist radicalisation account for 42 per cent and 25 per cent of cases respectively. Of the 688 cases adopted as fully fledged Channel cases, fewer than one in four cases (22 per cent) were associated with Islamist radicalisation, while nearly half – 46 per cent – were categorised as cases of right-wing radicalisation.
Why do the types of cases referred to the UK's de-radicalisation programme not reflect the ideological character of the overall terror threat we face? It is likely because the main organisations involved in referring cases to the Prevent scheme – police forces, educational institutions, healthcare agencies and local councils – have succumbed to the prejudices of identity politics and political correctness. It is entirely plausible that the UK's left-leaning public institutions feel more comfortable referring potential cases of right-wing radicalisation to Prevent than they do referring cases of Islamist radicalisation. It is also hardly far-fetched to believe that individuals in politically correct settings are concerned about being accused of 'racism' or 'Islamophobia' if they air their suspicions that an individual is at risk of Islamist-inspired radicalisation. Such accusations – especially in the public sector – can ruin one's career.
A nation paralysed by political correctness
The public discussion of the terror-related killing of David Amess provided further evidence of a country paralysed by political correctness. The killer's alleged link to Islamist extremism has been routinely ignored in favour of blaming other factors. Some have blamed the UK's confrontational political culture. While others have bizarrely asserted a tenuous connection between the killing of Amess and people posting abusive messages on social media. These narratives, in which an adversarial political culture and online rudeness have been held responsible for an MP's murder, are scarily divorced from reality.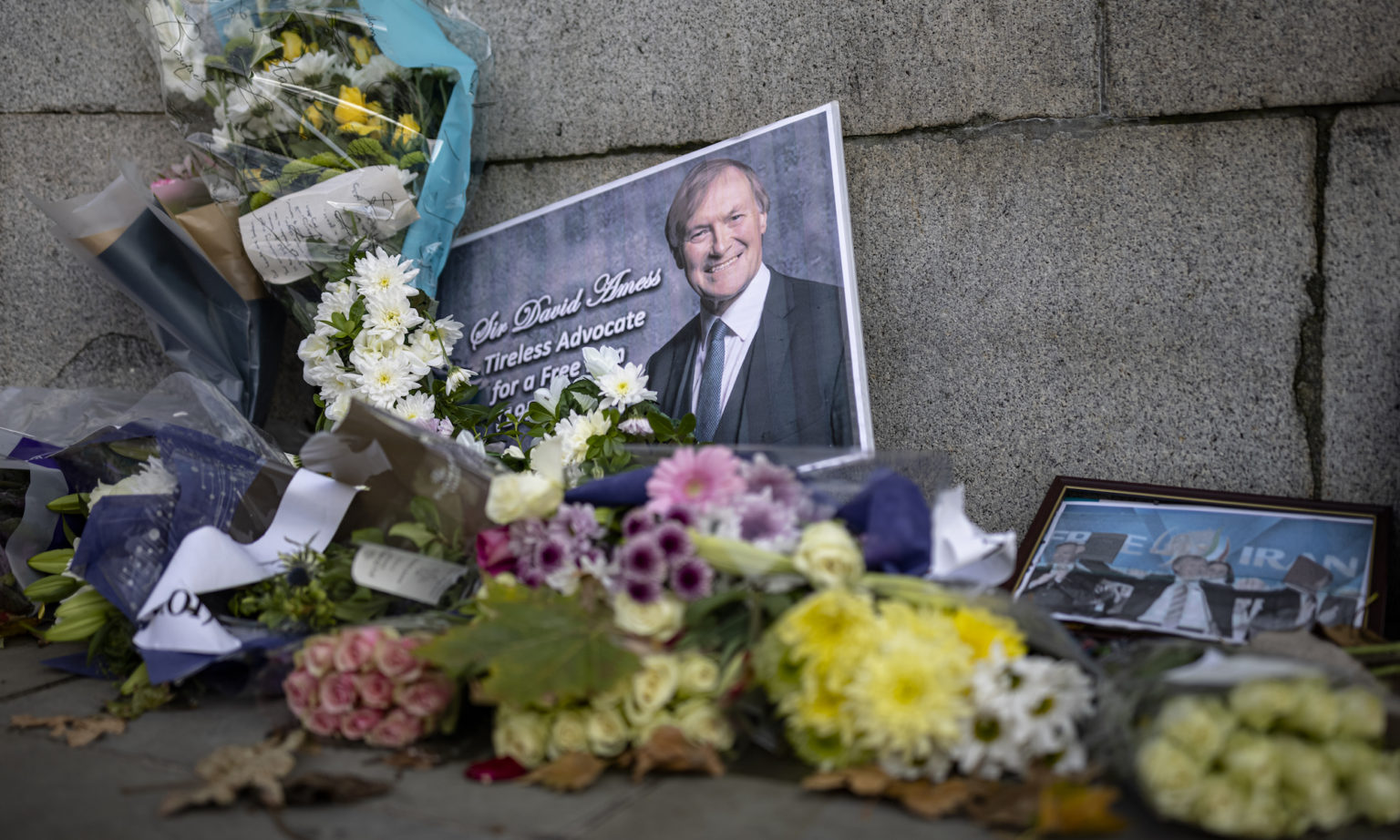 Perhaps this refusal to look Islamist terrorism in the face is down to fear. Our elected representatives have seen one of their colleagues stabbed to death by a suspected Islamist extremist – they may be frightened of 'reprisals' if they stress the dangers of religiously inspired extremism. Nevertheless, if politicians cannot bring themselves to discuss the ideological underpinnings of the UK's principal terror threat, then they are letting down the public.
Some British parliamentarians may feel that by robustly discussing the threat posed by Islamist extremism, they will 'offend' British Muslims. This is the bigotry of low expectations. Being concerned over the most significant terror threat facing the UK is not a form of anti-Muslim prejudice. Indeed, a report by Crest Advisory found that – much like the wider public – a comfortable majority of British Muslims are concerned about Islamist extremism. It is also worth noting that when compared to the general population, British Muslims are more likely to say that they would report someone at risk of radicalisation to the relevant authorities. For example, before the Manchester Arena bombing, the perpetrator, Salman Abedi, was banned from a local mosque over his radical views on ISIS and reported by Muslims to the authorities.
Political correctness must not obscure our efforts to tackle violent jihadism. But at the moment, that is exactly what is happening.
Britain's failed neighbourhoods
There has also not been enough discussion over the role in the rise of Islamist extremism played by state-backed multiculturalism – which has encouraged the segregation of communities and cultivated parallel societies.
Indeed, British Islamism has taken root as a serious problem in England's two largest cities – London and Birmingham. London's eastern boroughs – Tower Hamlets and Newham – are a particular cause for concern. Both contain largely segregated Muslim communities, whose members originated in deprived agricultural parts of Sylhet in north-eastern Bangladesh. Several Birmingham wards, such as Springfield and Sparkbrook in the city's Hall Green parliamentary constituency, contain deprived, poorly integrated, predominantly Pakistani-origin neighbourhoods. Much of Birmingham's Pakistani-heritage population originates from economically dislocated rural villages in the Azad Kashmir region.
In Manchester, Libyan-origin communities have provided breeding grounds for Islamist extremism. Leading counter-terrorism officials, including Neil Basu, have even suggested that the 'British-Libyan jihadi nexus' had not been given sufficient attention by the authorities.
The existence of these segregated hubs of anti-British ideological extremism is telling. It shows how the British political establishment has overestimated the willingness of people from vastly different religious and cultural contexts to integrate into British society. There is therefore a clear need for any counter-extremism strategy to have social cohesion at its heart.
Britain's broken asylum system
The difficulties of successfully integrating refugees and asylum seekers from unstable Muslim-majority countries have been laid bare in recent years. The case of Emad al-Swealmeen is merely the latest in a string of terror-related incidents involving foreign nationals who have either claimed or been granted asylum in the UK. This includes Libyan refugee Khairi Saadallah, who was convicted of a string of criminal offences before stabbing three park-goers to death in Reading in 2020.
Iraqi teenage asylum seeker Ahmed Hassan was sentenced to life, with a minimum prison term of 34 years, for planting a homemade bomb on a London Underground train and injuring 51 people in 2017. Recent research by the Henry Jackson Society found that, since 1998, around a quarter of foreign nationals convicted of Islamist-related terror offences had an asylum background.
This clearly shows that the UK has a dysfunctional asylum system that is contributing to the terror threat.
Crisis Britain
The reality is that the UK's border-security system is not fit for purpose. It signally fails to prioritise national security. The UK should take pride in its rich history of re-homing some of the world's most persecuted peoples. But openness should not come at the expense of public safety. Existing vulnerabilities within the asylum system – exploited by a brigade of profit-making legal firms and human-rights activists – must be identified and addressed. And the Home Office should investigate localised clusters of Muslim-to-Christian religious conversions among asylum seekers.
But it is the threat of homegrown Islamist extremism that should really trouble us. The combination of the UK's disorderly immigration system and the laissez-faire approach to multiculturalism has been toxic – from both a national-security and social-cohesion perspective. In Britain today, there are segregated pockets of anti-British radicalism – 'counter societies' – which are separated from the rest of society and have produced far more than their fair share of Islamist extremists. The British political class has seriously underestimated the security risks that come with failed integration.
Britain's metropolitan political establishment is plagued by identity politics and paralysing forms of political correctness. If politicians are unwilling to acknowledge terrorism's potential association with Islamist extremism, even when one of their own colleagues is stabbed to death at a constituency surgery, then we are in serious trouble.
The government needs to grasp the nettle and embark on a courageous agenda of radical reform. This should include: identifying the parts of the country that are socially segregated, materially deprived and have a history of Islamist activity; developing localised social-cohesion and counter-extremism plans; and addressing the corrosive effect of official multiculturalism.
Above all, we need to address the failings of our counter-extremism system and its failure to prioritise public safety. And all too often, those tasked with the rehabilitation of Islamists convicted of terror offences have overestimated their ability and willingness to change their beliefs.
There is much work to do for those in positions of power and influence. It is time they showed some courage and faced up to the reality of the Islamist terror threat.
Rakib Ehsan is a research fellow at the Henry Jackson Society.
Picture by: Getty
To enquire about republishing spiked's content, a right to reply or to request a correction, please contact the managing editor, Viv Regan.