We need more families
Rising numbers of single people and plummeting birth rates are bad news for civilisation.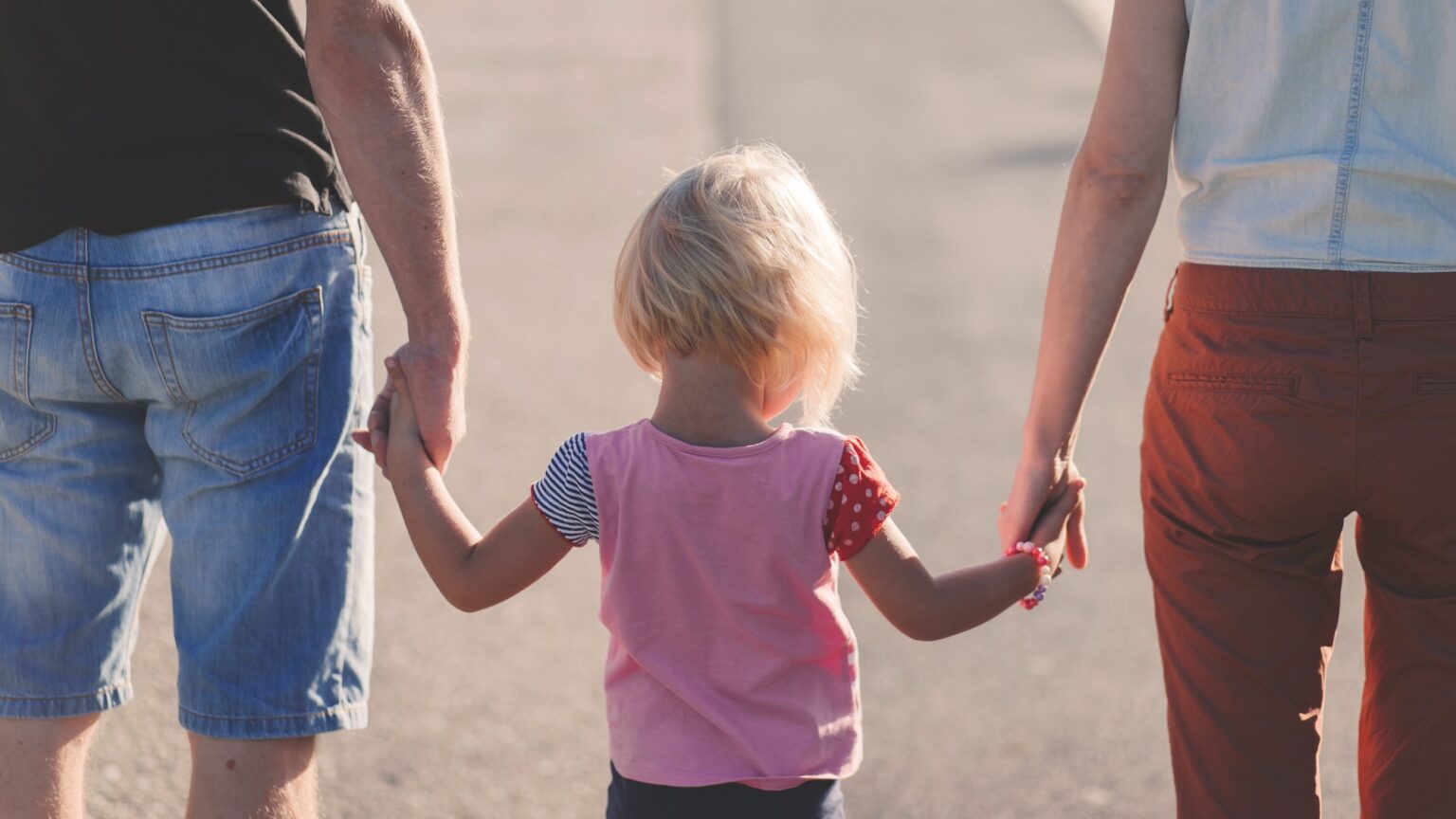 Families, and the lack of them, are emerging as one of the great political dividing lines in America, and much of the high-income world. The familial ideal was once embraced by all political factions, except on the extremes, but that is no longer the case.
This is among the biggest lessons from the Republicans' big electoral wins earlier this month. Areas close to Washington DC, where singles predominate and birth rates are negligible, remained Democratic, but in the suburbs, from Northern Virginia to Dallas to Long Island, where the families roam, voters shifted to the centre-right. It's a poor omen for Democrats, who made strong gains in these areas in 2018.
Virginia's new governor, Glenn Youngkin, hit the jackpot by attacking the education establishment – and the teachers' unions – for its woke indoctrination of kids and arrogant attitude towards parents. According to some pre-election polls, governor-elect Youngkin beat Democrat Terry McAuliffe by 15 points among parents and cut the GOP deficit in half from 2020, even in staunchly Democratic areas. Many Virginians, not just knuckle-dragging Trumpistas, object to having their children's brains washed with racialist ideology by their 'betters'.
Yet if these results demonstrated the still existent potency of family voters, the power of the radical education agenda reflects the growth of non-families – particularly in the deep-blue precincts of the inner city, but more widely as well. In the United States, more than a quarter of households in 2013 were single-person households. In urban areas like Manhattan, that figure is estimated at nearly half. In 2018, a record 35 per cent of Americans aged 25 to 50, which is 39million people, had never been married, according to a new Institute for Family Studies (IFS) analysis of US Census data. The share was only nine per cent in 1970.
For many people, having offspring seems like an impossible dream, a luxury item, as the costs associated with child-rearing, including school and housing, have risen far faster than incomes. Overall, young Americans place much less of a focus on having children than their parents did – a worrying sign. Already in 2020 half of US states have experienced more deaths than births, which was only partially due to Covid.
This reflects a global phenomenon that has been building for decades. Europe – including Germany, Austria, Italy, Greece and most of Eastern Europe – now experiences some of the world's lowest fertility rates. As in the US, more children who are born do so out of wedlock. In Britain eight per cent of households in 1971 were headed by a single parent; now the rate is over 22 per cent. In the Scandinavian countries around 40 per cent of the population lives alone.
But the greatest shift has been in East Asia. All the emerging 'tigers' – South Korea, Taiwan, Singapore – have rock-bottom fertility rates, and face enormous shortages of young workers. China has a similar divide. Despite changes in family policy, the Chinese workforce is due to drop by 20 per cent by 2050. The situation is even more dire in Japan, where the overall population is expected to fall by 30million from its 2014 numbers (also by 2050) and continue down from there. Japan has a rising 'misery index' of divorces, single motherhood and spousal and child abuse – all of which are accelerating the country's disastrous demographic decline and deepening class division. More and more people are not only living alone but also dying alone. There are estimated to be 4,000 'lonely deaths' in Japan every week.
This demographic shift has a powerful geographic, and thus political, dimension to it. US states like New York, Massachusetts, Illinois, California and Pennsylvania have experienced plunging birth rates and diminishing youth populations, while those of Texas, Utah, Florida and Arizona have grown by double digits. The losses are particularly profound in large urban centres, like Chicago and Los Angeles. LA alone lost three-quarters of a million young people over the past two decades.
Demographer Wendell Cox points out that the number of people aged six to 17 in the US's downtowns is far lower than in the suburbs and exurbs. These patterns, he suggests, can be seen in First World cities around the world. We may be witnessing two political cultures, divided between suburban and exurban areas, where children are common, and urban centres, where they are not.
These regional differences increasingly define American politics and will be accelerated by the climate agenda. Families often live in places where the 'old economy', where material production, still matters. And where the automobile, even in Europe, is the primary mode of transportation. It is not coincidental that France's gilets jaunes movement – essentially a protest against spikes in fuel prices caused by government green policies – was based largely in the suburbs, where working-class people generally drive to work.
Environmentalists have long despised cars and view suburbs as environmental horrors. They have not much liked procreation since the 1960s and still don't today, even as some demographers suggest the world population is already set to decline. Green activists even consider childlessness as an ideal way to help 'save the planet' and reduce greenhouse gases.
What are the likely results from plummeting birth rates? Certainly, societies in high-income countries will suffer a further shrinking of their workforce and their pension systems will be severely strained by an ageing population, rising medical costs and constant labour shortages. The projected future scale of changes from climate change is uncertain, but the demographic crisis is evident, very real, and completely predictable given recent trends.
The question now is how to address this issue with something other than scare words from the right. It would be tragic if natalism were to be associated only with the right, which now claims its path to power is driven by 'the parents' revolt'. Strengthening the economic condition of families was once a cornerstone of Swedish socialism, where the ideal was to create an economic order where one income earner could support a household without requiring massive financial assistance from the state.
In rejecting familialism at home, some progressives argue our labour needs can be met by importing masses of immigrants from developing countries. It is certainly true that the foreign born contribute a disproportionate share of the US's births. But as they settle in the country, their birth rates tend to decline. What's more, countries are more than just labour exchanges, and the unrestricted immigration favoured by some progressives inevitably produces the utter chaos we see on the US-Mexico border, Belarus and along the EU's southern flank. Most advanced countries may welcome a flow of legal immigrants, but not at the cost of their own prosperity and culture – not to mention the rule of law.
The immediate political result of all this may not be bad for the Democrats, at least for the next decade or two. The rise in singles, including single parents, bolsters the party base. Unmarried women, notes Democratic pollster Stan Greenberg, have emerged as one of the party's core constituencies. The Biden agenda is often couched in the language of helping 'working families', but its emphasis on social welfare, densification of suburbs and gender politics will appeal more to singles, particularly those with modest incomes, and single mums struggling from a lack of familial support.
In contrast, conservatives tend to be more likely to get married and have more children. Biden's agenda could push some families to the right, despite promises of greater state support. Certainly, his focus on such things as mass transit have little to do with suburban communities. His administration also seems ready to back Obama-era initiatives that seek to densify suburban neighborhoods, a stance long embraced by the planning establishment. Progressives around the country, backed by some libertarian useful idiots, push to eliminate single-family zoning – whereby local governments set minimum sizes for homes to prevent them from being split up into apartments. This would be unlikely to win over many suburban, exurban or smalltown voters.
But the Republicans are more than capable of screwing up this great opportunity. There is a tendency on the right to define parental and family values in a narrow way that does not comport with our changing ethnic and lifestyle environment. The Texas abortion law, for example, seems calculated to bring suburban voters, notably women, back to the Democratic fold. Similarly, Republicans need to embrace basic support for families – such as home-based compensation for childcare or protection for family-friendly zoning. Steps to improve choice in schools would also help parents, particularly in cities, remain where they want to live.
Yet policy can do only so much. The looming, and very real, demographic shift cannot be reversed by generous government policy alone, whatever its political orientation. The large expansion of such things as parental paid leave or free daycare have been employed throughout Europe, but with little long-term impact on birth rates. In fact, fertility rates in Scandinavia have continued to fall to historic lows.
The problem may be more one of consciousness and moral vision than policy. Eric Kaufmann has argued that populations that do not reproduce eventually die out. In contrast, the fecund groups – evangelicals, Orthodox Jews, Muslims and Mormons – continue to churn out babies. In the US, there is a strong tie between family formation and religious belief.
At stake here is something more important than the fate of political parties – namely, the future of civilisation. Western countries, short on labour and funds, cannot play a positive role in promoting economic development in the countries where workforces are still growing. The future could be one of aged nations forced to build barriers against younger nations with little stake in the current economic system.
Yet all is not lost. The new generation hopefully will find Mark Zuckerberg's pathetic 'metaverse' no substitute for the intimacy and psychological rewards of family. As Margaret Mead once said, 'No matter how many communes anyone invents, the family always creeps back'. It will be up to the new generation to halt the post-familial tide, and discover, like previous generations, how having children changes what it means to be human.
Joel Kotkin is a spiked columnist, the presidential fellow in urban futures at Chapman University and executive director of the Urban Reform Institute. His latest book, The Coming of Neo-Feudalism, is out now. Follow him on Twitter: @joelkotkin
Pictures by: Getty.
To enquire about republishing spiked's content, a right to reply or to request a correction, please contact the managing editor, Viv Regan.