Post-liberalism: an alternative to Western decline?
Adrian Pabst makes the case for a new political order.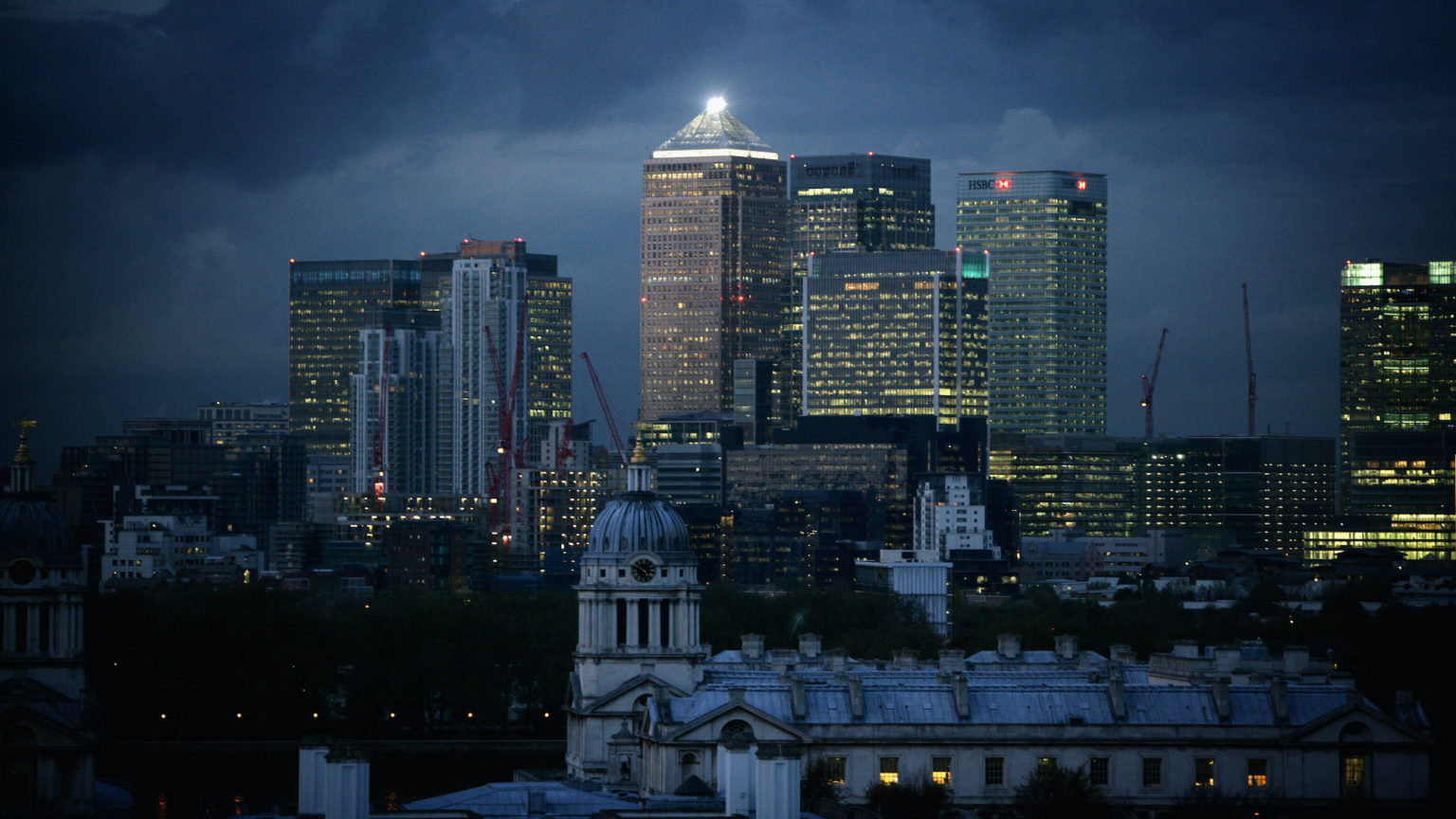 'What can we learn from the French writer Michel Houellebecq?', asks Adrian Pabst in his new book, Postliberal Politics: The Coming Era of Renewal. The short answer he gives is: a great deal. 'Houellebecq's novels', Pabst writes, 'offer a diagnosis of the bourgeoisie in decline across themes such as tourism, technology, terrorism, routinised jobs, addiction to anti-depressants, internet pornography and, yes, compulsive sexuality'. According to Pabst, Houellebecq 'anatomises more acutely than perhaps any other contemporary Western writer' the 'disintegration of the bourgeois social order'.
What, we might ask in turn, can we learn from Pabst, a political scientist? The answer, again, is a great deal – for Pabst understands what makes the current period 'not an era of change but a change of era'. What differentiates his book from Houellebecq's literary oeuvre is that, alongside a critique of contemporary liberalism, he also offers a practical vision of a future post-liberal society. It makes for a wonderful book, which ought to be widely consulted by the public and policymakers alike.
Pabst argues that, politically, we are caught in an impasse. Across the West, a new division of liberal v populist has supplanted the old class-based division of left v right. Meanwhile, in China and the 'rising rest', authoritarianism prevails. There, one-party rule is coupled with state capitalism and nationalism.
Pabst claims that the Covid crisis has exposed the flaws of both China's model and that of the Anglo-Saxon West. 'Material and ideological interests' have been prioritised over 'human survival and security', he says. For him, lockdown was a 'communitarian moment' that exposed the weaknesses of both hypercapitalism and authoritarianism. Populism, on Pabst's reading, fared no better, either. Donald Trump, Jair Bolsonaro and Victor Orbán are, for him, as problematic as the technocratic liberals they rail against.
Amid the battles between populism, liberalism and authoritarianism, there is an opportunity for a genuinely new kind of politics: a post-liberal resolution to the slow decline of the West. And with the shift from neoliberal economics to Keynesian interventionism inaugurated by the pandemic, the window of opportunity is now wide open. What, though, is post-liberalism?
Post-liberalism is an imprecise title for an otherwise concrete set of ideas and proposals. At the level of philosophy, it is an approach to politics that rejects the utilitarian 'science' of maximising the happiness of the greatest number, adopting instead 'a practice of ethical judgement for the flourishing of all persons as they are in their families, localities and workplaces'. Instead of talking in the abstract terms of 'the individual', it foregrounds embodied experience and relationships between actual people.
Post-liberalism draws on ethical socialism and 'one-nation' conservatism. It is not anti-liberal. On the contrary, it bases itself on the 'best liberal traditions' – freedom of speech, freedom of thought, freedom of association and representative government, for example. But as Pabst says, it 'corrects liberal errors and excesses such as individualism, untrammelled capitalism [and] identity politics'.
A more precise term for the politics Pabst is arguing for might be 'conservative-liberal-socialist', as the Polish philosopher, Leszek Kołakowski, once described his own political views. Post-liberalism is perhaps best understood through the medium of the thinkers who inspire it and feature throughout Postliberal Politics.
Albert Camus, for example, is invoked for his opposition to ancient pagan heroism and modern self-assertion, and for the stress he laid on decency and on the dignity of life and labour. Pabst appeals to Simone Weil for her belief in the importance of roots and rootedness. George Orwell is referenced for his views on 'honourable performance' and the respect conferred for a job well done. Aristotle and Edmund Burke are called on for their conception of politics as the art of the actual or 'principled practice' – a 'middle path between mere facts without ideas and pure abstraction without practical meaning'. And Pabst turns to Christopher Lasch's The Revolt of the Elites and The Betrayal of Democracy to explain our need to renew our mutual obligations amid 'a culture of indifference to others'.
Valuing elites without being elitist, popular without being populist and visionary without being utopian, post-liberalism celebrates Burke's notion of the 'little platoons'. It is about people doing things for themselves, collectively. It is hostile to the loneliness of liberalism and grand schemes such as Marxism. Post-liberalism acknowledges that it is impossible to eradicate all conflict from human society, and so instead it focuses on achievable goals – a fairer distribution of wealth, ethical enterprise, ecological balance and a civic internationalism of cooperative states.
Pabst is also unforgiving about what he calls China's 'tech totalitarianism'. He deplores China's treatment of the Uyghurs in Xinjiang, its roll-out of a social-credit system and its deployment of authoritarian facial-recognition technology. But Pabst does not hold back from criticising the dystopian ramifications of Western liberalism, either. He attacks its use of technology for 'monitoring and social control' (Facebook algorithms and Google's artificial intelligence, for instance), which manipulate us on a daily basis. He compares the US today, wracked as it is with a crisis of meaning, to post-Soviet Russia – alternately anarchic and coercive and characterised by social desperation.
Put bluntly, Pabst writes, monopoly capitalism and the rentier economy must go. Focusing mainly on the UK, he sets out proposals for what should replace them. They include new forms of trade-union organisation in the 'gig economy', taking public utilities into public ownership and running them as mutuals, establishing a national development bank and a jobs guarantee, to help the long-term unemployed.
This may sound a lot like postwar social democracy, but it has some key differences. Pabst wants to decentralise power and establish contribution, as opposed to means testing, as the key principle in the welfare system. And, in his vision, the family takes on an increasingly important role. It is recognised as a crucial social building block. Accordingly, child-rearing is acknowledged as work. Next to the family, it is the 'intermediary institutions' – such as trade unions, universities, local authorities, business associations and faith groups – that require strengthening, not the state.
If there is one criticism to be made of Postliberal Politics, it is that it is somewhat weak on history and insensitive to aspects of the liberal tradition. In many ways, although he chastises John Stuart Mill, Pabst is an heir to Mill and the Victorian liberalism that he and his followers championed. Theirs was a liberalism in favour of cooperative production and exchange, public ownership of natural monopolies and greater economic equality.
In any case, what Pabst establishes beyond doubt in Postliberal Politics is that the West need not persist in its current slow suicide any longer.
Seamus Flaherty is a writer and researcher.
Postliberal Politics, by Adrian Pabst is published by Polity. (Order this book from Amazon (UK).)
Picture by: Getty.
To enquire about republishing spiked's content, a right to reply or to request a correction, please contact the managing editor, Viv Regan.