Loudoun County and the cruelty of trans ideology
A girl was sexually assaulted at school, in the girls' bathroom, by a boy in a skirt. The school covered it up.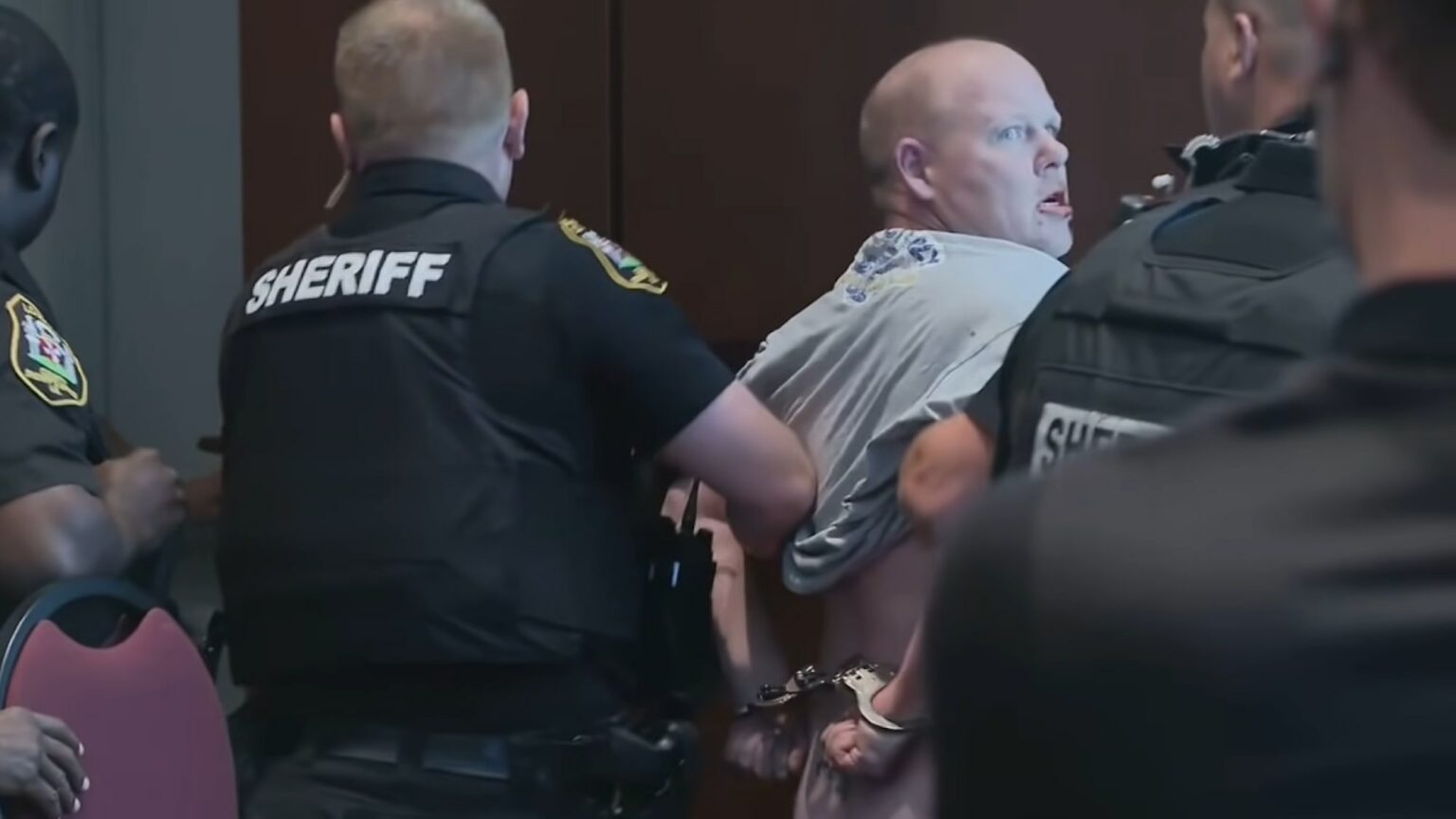 Scott Smith is the father of a 15-year-old girl who was sexually assaulted in a school bathroom by a boy who was allegedly wearing a skirt. For speaking out and defending his daughter, Smith has been vilified by woke zealots who care more about pushing pro-transgender policies than the safety of children.
The details of Smith's treatment make my blood boil, as it should anyone with an ounce of compassion and minimal sense of justice. The case has become a flashpoint in the culture war over schools. It could even influence the election for Virginia governor next Tuesday. Yet the major media have largely ignored the story, hoping no one will notice, because it raises serious questions about the trans ideology that is being forced on kids through their schools.
Back in June, Smith, a plumber, attended a school-board meeting in Loudoun County, an affluent suburb of Washington DC. The area is well known for its progressive political views. On the agenda was the board's proposal to allow students to use the bathroom of either sex, according to their self-declared gender identity. In response to objections raised by parents, school-district superintendent Scott Ziegler claimed that 'We don't have any record of assaults occurring in our bathrooms'. Parents opposed to the radical policy were fighting phantoms, apparently. 'The predator transgender student or person simply does not exist', Ziegler said.
Smith went to the meeting to express his anger about the assault of his daughter that had occurred just weeks before, and to protest the policy. Shamefully, Smith was taunted by activists and he got into a shouting match with a woman who said she didn't believe the rape happened. Police intervened and arrested him. A video of Smith being tackled by the police, floundering on the floor as his t-shirt was ripped open, went viral. The Twitterati mocked and fat-shamed him.
Smith was then charged with two misdemeanors. The prosecutor, Buta Biberaj, pressed to have him jailed. Ms Biberaj is known for her woke politics and for supporting the 'decarceration' of criminals. But she was willing to make an exception to put this father behind bars. Thankfully she failed to do so and Smith was released.
Three months later, in late September, the National School Boards Association (NSBA) worked behind the scenes with White House officials to craft a letter to President Biden, which it released on 29 September. The letter implored the president and federal law enforcement to crack down on 'threats of violence' against school-board members. It likened protesting parents to 'domestic terrorists' and suggested that counter-terror measures in the Patriot Act should be deployed against them. What evidence was there of this violence against school-board members? One of the examples cited in the letter was the arrest of Smith at the Loudoun school-board meeting. The rest of the evidence for this apparently growing threat was similarly weak. Nevertheless, two days later attorney general Merrick Garland directed the FBI to address 'a disturbing spike in harassment, intimidation, and threats of violence against school administrators, board members, teachers and staff'.
At this point, Smith, whose daughter was the victim of a horrific sexual assault, was shown zero sympathy by an array of elites. Instead he was ridiculed by trans activists, brushed off and silenced by the school board, arrested by the police and used as fodder by the White House and Department of Justice to justify an unprecedented clampdown on parents.
But the truth will out. Smith's claims were confirmed in a report by the Daily Wire, which established that a teenager was charged in July with sodomising Smith's daughter in Stone Bridge High School on 28 May. That teen was found guilty earlier this week.
Then, news broke last week that the Loudoun school superintendent had lied in June when he told parents opposed to the transgender bathroom policy that no sexual assaults had occurred in school bathrooms across the county. According to a disclosed email, Ziegler had notified the school board of Smith's daughter's sexual assault the day it happened in May. It was also revealed that the board was aware the attacker had been transferred to another school in the county, Broad Run High School, where he proceeded to sexually assault another girl according to recent charges.
This is such an outrage. The superintendent and board members knew about the attack on Smith's daughter the day it happened. And then, at a public meeting, they denied knowledge of it, had the police arrest Smith, said not a peep as Smith's reputation was dragged through the gutter, and covered all of it up for months. Why? Because the board members could not let anything stand in the way of imposing their transgender policy. They were on a moral mission, and a case of sexual assault in the school bathroom could not be allowed to derail it. A plumber and his young daughter were dispensable – they could be sacrificed on the altar of woke.
Many parents in Loudoun are livid and are demanding the school board's resignation. 'You're all busted for lying and orchestrating a cover-up', one mother said at Tuesday's board meeting. Students are upset as well. A group at Broad Run High School staged a walkout the same day, chanting 'Loudoun County protects rapists'.
Ziegler has apologised for failing to provide a 'safe' environment at his school. He claims he 'misunderstood' parents' questions at the June meeting. However, he continues to resist calls to resign. The NSBA has since backtracked, saying it regrets and apologises for its letter calling for parents to be treated as terrorists, but it has not apologised to Smith personally. And even though attorney general Garland relied on the now-discredited NSBA letter and its flimsy evidence, he has not called off the FBI from targeting parents.
Where does Smith go to get his reputation back? 'While some in the media have tried to impugn my character, I am not a domestic terrorist', he says. 'I am a concerned father who loves his family and will protect them at every turn.'
As more parents witness the contempt that the educational establishment has for them, and see their concerns come to life in stories like Scott Smith's, they will become more determined to fight back against the culture war being waged against them.
Sean Collins is a writer based in New York. Visit his blog, The American Situation.
Correction: An earlier version of this article's standfirst stated that the sexual assault took place in a gender-neutral bathroom when, in fact, the school introduced its gender-neutral bathroom policy after the sexual assault took place.
Picture by: Youtube/Fox.
To enquire about republishing spiked's content, a right to reply or to request a correction, please contact the managing editor, Viv Regan.