Assisted dying: a warning from Canada
There's nothing 'compassionate' about assisted-dying laws.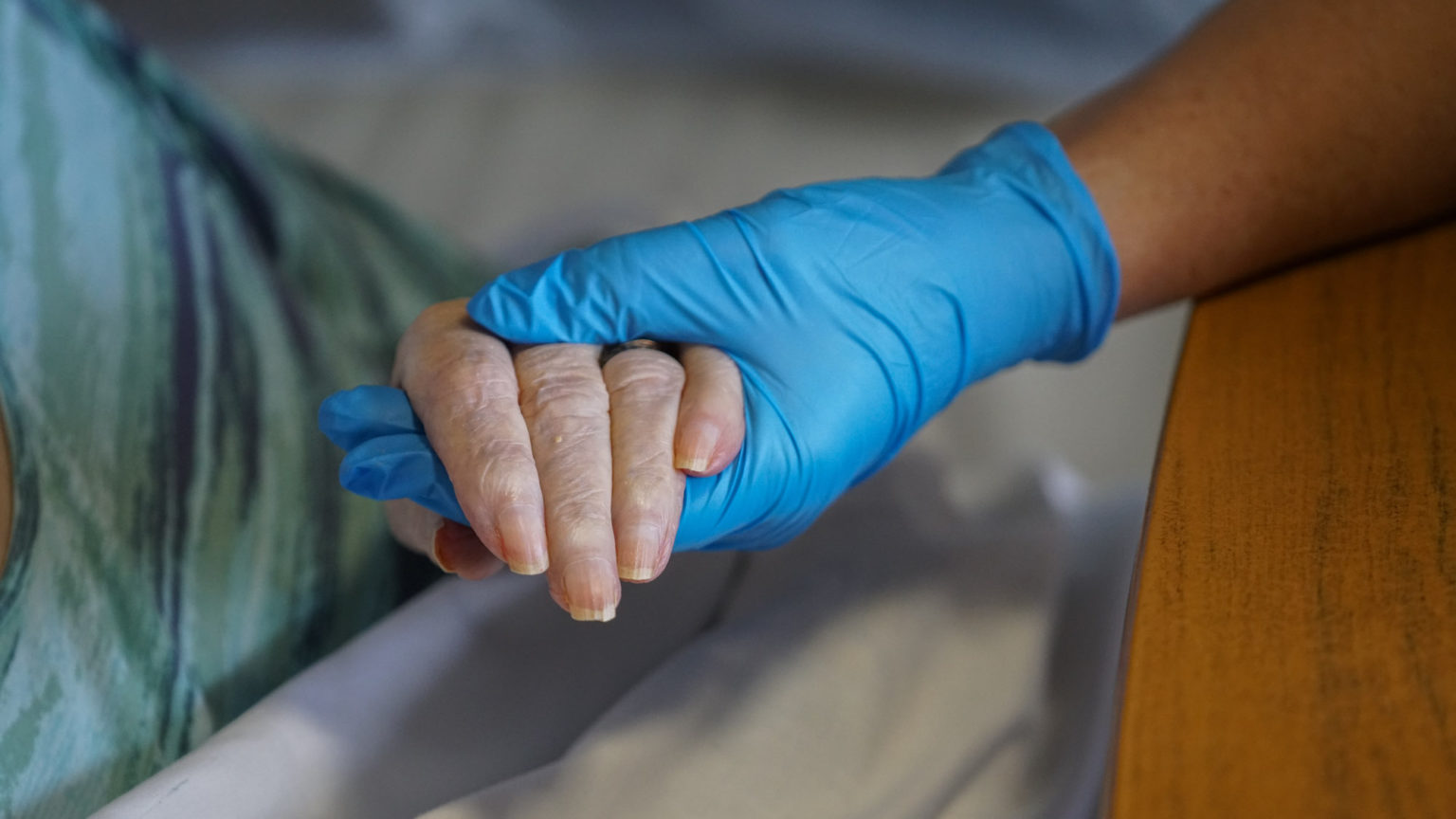 A bill is making its way through the UK parliament that would allow assisted suicide for terminally ill patients. It will have its second reading in the House of Lords tomorrow.
The proposals have rang alarm bells with equality campaigners – including my own organisation, Not Dead Yet UK, which champions the rights of disabled people.
Assisted dying may sound compassionate, offering relief to those who feel their lives are intolerable. But if you look at the countries where it has already been legalised, a bleak picture starts to emerge.
Canada is one such country. It shows how quickly the law can expand and how profoundly dangerous this can be for wider society.
In December 2015 Quebec's Act Respecting End-of-Life Care came into force, allowing assisted suicide for terminally ill patients. Other Canadian provinces and territories soon followed. And in June 2016 the Canadian parliament passed federal legislation, changing the criminal code to allow terminally ill adults to access 'medical assistance in dying'. This came to be known as the MAID law.
In the years that followed various safeguards and constraints on Canada's MAID law were dispensed with one by one. The eligibility criteria for who could access assisted suicide and euthanasia were continually expanded.
In March 2020, only five years after the MAID law was introduced, the Canadian parliament scrapped the requirement for patients to have a fatal or terminal condition.
Over the years, as the laws were loosened, the number of assisted deaths has increased considerably. In the first seven months under the MAID law, there were 1,014 deaths. In 2019 there were 5,444 deaths. The latest data suggest that there was a 35 per cent increase in MAID cases in 2020 alone. Assisted suicide was supposed to be a limited practice for only the most serious cases of terminal illness, but it is becoming an increasingly mainstream intervention in healthcare.
Canada has fallen a long way down the slippery slope. Shockingly, from March 2023, patients who suffer from mental-health problems and have no other underlying health issues will have the right to request a medically assisted death.
For a law that is supposed to be compassionate the MAID law is anything but. It is a total betrayal of those who work so hard in suicide prevention. Whatever happened to the goal of saving and affirming the lives of those who feel depressed and hopeless?
No doubt even the supporters of the assisted-dying proposals going through the UK parliament are horrified by the developments in Canada. I'm sure they will want assurances that we will not go down this path. But the Canadian experience shows why any such assurances are worthless, and why taking this first step is so dangerous.
Canadian lawmakers did give assurances that the MAID law would be narrow and have robust safeguards. But campaigns to extend the law began before the ink had dried on its first iteration. Assisted-suicide campaigners operating in the UK are similarly poised to challenge and extend assisted-suicide legislation through parliament and the courts as soon as it is passed.
Disabled people are especially concerned that their own lives will be targeted within months or years of any assisted-dying law appearing on the statute book. Every parliamentarian must think very deeply before they vote on the current proposals.
As Not Dead Yet UK's founder, Baroness Campbell, points out: 'Not one organisation of or for disabled people actively campaigns for a change in the law.' And there are good reasons for this. Campbell warns that even a narrow assisted-dying law will be used as 'paving legislation' – paving the way for future expansion and creating new risks for disabled people. 'Disabled people want properly resourced help to live, not to die', she says.
Our society needs to place more value on humanity, in all its forms. We should trust doctors to do everything they can to help people live and thrive instead of giving patients a ticket to their death.
We should concentrate our efforts on offering everybody as peaceful, pain-free and dignified a life as humanly possible.
Zeynab Al-Khero is a researcher with Not Dead Yet UK.
Picture by: Getty.
To enquire about republishing spiked's content, a right to reply or to request a correction, please contact the managing editor, Viv Regan.