Shouldn't the NHS be protecting us?
We cannot keep submitting to new restrictions to save our failing healthcare system.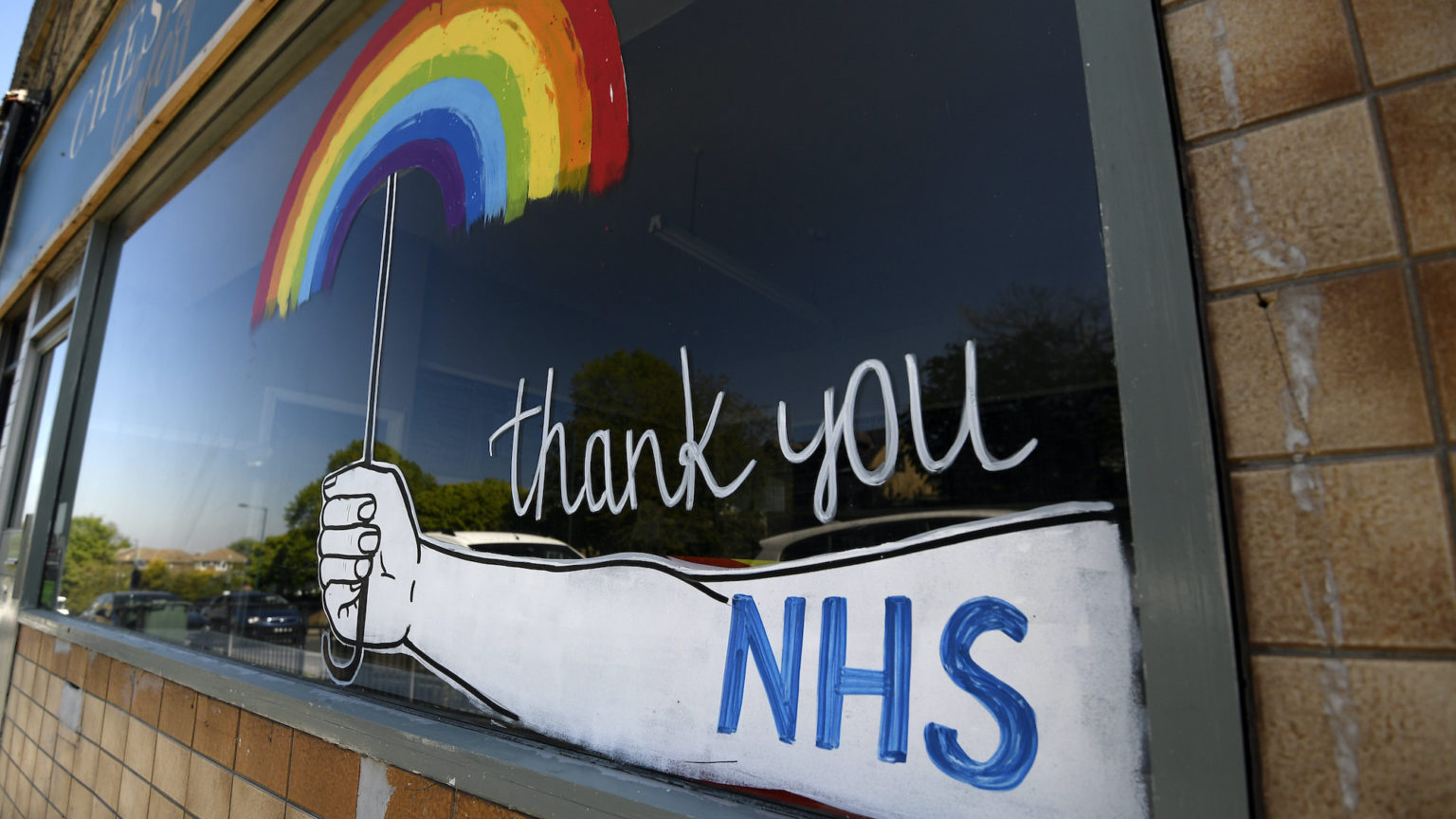 The NHS Confederation is demanding the reintroduction of Covid restrictions in England. The confederation, which claims it 'brings together, supports and speaks for the whole healthcare system in England, Wales and Northern Ireland', is calling on the government to 'introduce measures, such as mandatory face coverings in crowded and enclosed spaces, without delay to keep people well' and to prevent the NHS being 'overwhelmed' this winter. Is this a case of the tail wagging the dog?
According to the confederation, 'the NHS is seeing worrying increases in coronavirus cases in its hospitals and the community at a time when it is preparing for a busy winter period, its staff are close to burnout, and it is being expected to recover many of its services that were disrupted by the pandemic'.
There is no doubt that hospitals are extremely busy and that NHS staff have been working flat out for a long period now. Thanks to the extra workload from the pandemic and the backlog of treatments that built up during lockdown, doctors and nurses are trying to play catch-up while still operating under Covid-safety measures.
The purpose of the NHS is to allow us to live our lives to the fullest and longest, without having to worry unduly about getting ill or paying massive bills for healthcare. It is there to treat us when we are sick and, from time to time, to check on us to make sure we are not about to get sick in order to prevent the worst from happening. The rest of the time, we should be able to forget about it.
Unfortunately, the NHS seems to lurch from one crisis to another, held together at the seams by the hard work of doctors, nurses and all the rest. An honest discussion about the NHS's failings and the lessons we could learn from other countries about how best to run a healthcare system is long overdue.
The cult-like status of the NHS not only prevents that discussion from happening, but it has also made it the responsibility of every citizen to protect the NHS, rather than the other way around. The past two years have shown that even our most basic freedoms can be sacrificed to keep the show on the road.
Even before the pandemic, public-health bodies have long called on the government to enforce drastic changes to our lifestyles in order to reduce the strain on the health service. Taxes, bans and restrictions on cigarettes, alcohol, sugary drinks and more are routinely justified as a means of saving the NHS. As broadcaster Timandra Harkness noted last year, 'the principle that society must change around the limitations of the NHS, and not vice versa, is now entrenched in public discourse'.
This is why the NHS Confederation thinks it can get away with calling for restrictions to be reimposed. It is pushing the government to immediately implement its 'Plan B' for winter. This includes 'certificates for people's Covid-19 vaccine status, and legally mandating people to wear face coverings in certain settings, in addition to considering asking people to work from home if they can'. Is it really the place of NHS bosses to lobby for vaccine passports – a serious change to the relationship between citizens and the state? Or to tell us to cover our faces in public places? Or to influence where we work?
It's not even clear that such measures would be terribly effective. Where I live in Scotland masks on public transport, in shops and in other indoor public spaces are still compulsory, and there is a high level of compliance. Vaccine passports are now legally enforced in nightclubs and at large events. Yet on 8 October the ONS's Covid Infection Survey had infection rates in Scotland at one in every 60 people, while it was one in 70 people in England. A week later the same survey showed Scotland's infection rate was down slightly while England's was up slightly. In truth, rates of infection in Scotland and England have never been very different despite different restrictions on our lives.
Meanwhile, the seven-day average for patients in hospital with Covid in the UK is about a fifth of the peak of the second wave in January. Hospital stays are also at levels similar to those we had this time last year, when much of the country was already under severe restrictions and a national lockdown in England was just around the corner. Now 86 per cent of people over 12 years old have had at least one vaccine dose and nearly 79 per cent have had two doses. The chances of Covid running away with us as it did last winter seem much lower, even in England where few restrictions are in force.
Perhaps more significant is the fact that the NHS itself is failing to deliver the vaccine-booster programme with anything like the speed it managed during the initial rollout. Booster jabs could make a real difference in lowering hospitalisations among the most vulnerable groups. A total of 30million people aged over 50 or who are particularly vulnerable are entitled to a booster, yet only 3.7million have so far had a third jab. Instead of demanding limits on the freedoms of the whole population, perhaps the NHS could accelerate its booster programme.
Yet all we ever get is that mantra repeated back at us: 'Protect the NHS.' How about the NHS protecting us?
Rob Lyons is a spiked columnist.
Picture by: Getty.
To enquire about republishing spiked's content, a right to reply or to request a correction, please contact the managing editor, Viv Regan.