How Claudia Webbe failed upwards
The disgraced MP owes her rise to a mixture of cronyism and identity politics.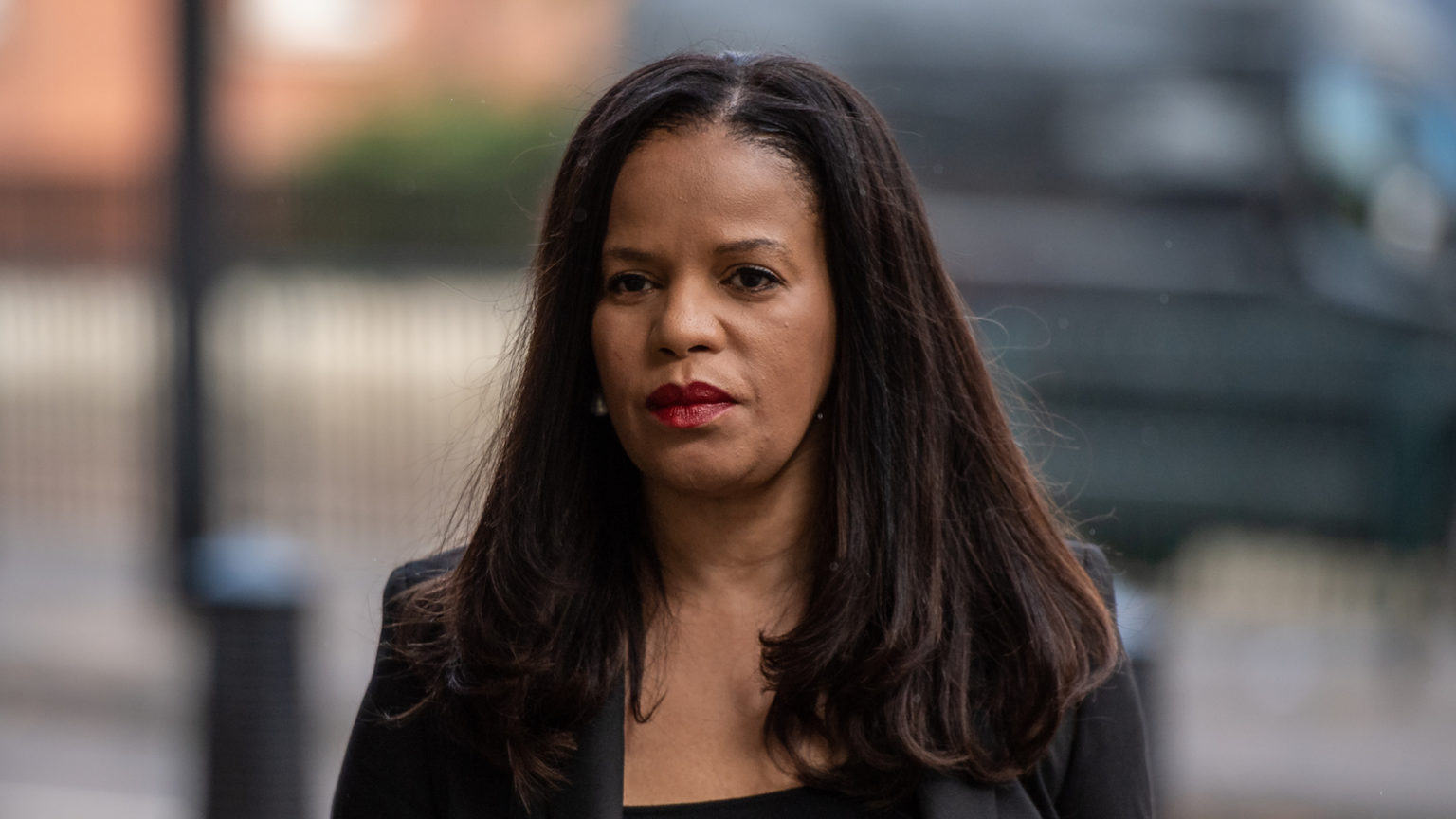 The Labour Party's woes never seem to end. After an underwhelming party conference and persistently poor polling, one of its most notorious politicians – Leicester East MP Claudia Webbe – was found guilty of harassment this week.
She had already had the Labour whip withdrawn, pending the outcome of the trial. But she still received glowing character references from one-time comrades, such as former Labour leader Jeremy Corbyn and former shadow home secretary Diane Abbott. This apparently wasn't enough to save her. District judge Paul Goldspring said he found Webbe to be 'vague, incoherent and at times illogical'. He won't be alone in that view.
Webbe's guilty verdict provides a further indictment of the Corbyn era. Webbe had spent much of her political career as a London borough councillor in Corbyn's constituency of Islington. For the 2019 General Election, she was controversially selected as Labour's candidate for Leicester East, ahead of long-serving local Labour councillors. She was chosen by Labour's National Executive Committee, of which she was a member. Her selection prompted accusations that Labour was parachuting Corbyn allies into safe seats. Following Webbe's selection, Labour's party chair for Leicester East at the time, John Thomas, resigned his party membership. He called her selection a 'fix and a disgrace'.
Webbe's candidature showcased the toxic mix of racial identity politics and political cynicism at the heart of the Corbyn project. Her selection was primarily justified on the grounds of her race and sex, rather than her track record as a public servant.
Voters were not impressed. As Labour crashed to a devastating General Election defeat in 2019, its vote share in Leicester East dropped by 16 percentage points – with the Tory share of the vote increasing by 14 percentage points. Labour's majority was slashed from 22,428 to 6,019 votes.
Having been parachuted into Leicester East, Webbe was clueless about local concerns. Her vocal opposition to India's territorial claims on the disputed region of Kashmir was particularly unpopular with the constituency's many voters of Indian Hindu origin. Her selection even prompted Sundip Meghani, an ex-Labour Leicester City councillor, to accuse Labour of harbouring anti-Indian sentiments and to resign his party membership.
As a politician Webbe has hardly covered herself in glory. As both the MP for Leicester East and the councillor for Bunhill ward in north London, Webbe breached parliament's code of conduct by failing to declare ongoing payments from Islington Council for more than half a year. And she exposed her incompetence and ignorance during a recent session of the Foreign Affairs Select Committee, where she asked an incomprehensible question about Belarus (which she inexplicably pronounced as Beroos). Yet instead of taking responsibility for her actions, she has frequently played the race card in a desperate attempt to deflect criticism.
Webbe lost the Labour whip in September 2020, after she was charged with harassment. And now, after this week's guilty verdict, she faces calls for her to resign as an MP. That would certainly be the decent thing to do, but she appears unlikely to do so.
Claudia Webbe's political career has been characterised by breathtaking incompetence and questionable behaviour. Much of the blame for her rise can be laid at the door of Labour's Corbyn experiment – a disastrous political project mired in racial identity politics and cronyism. Our democracy is all the poorer for it.
Rakib Ehsan is a research fellow at the Henry Jackson Society.
Picture by: Getty.
To enquire about republishing spiked's content, a right to reply or to request a correction, please contact the managing editor, Viv Regan.