How James Bond became the prisoner of woke
007 has gone from being an ice-cold killing machine to a wounded animal.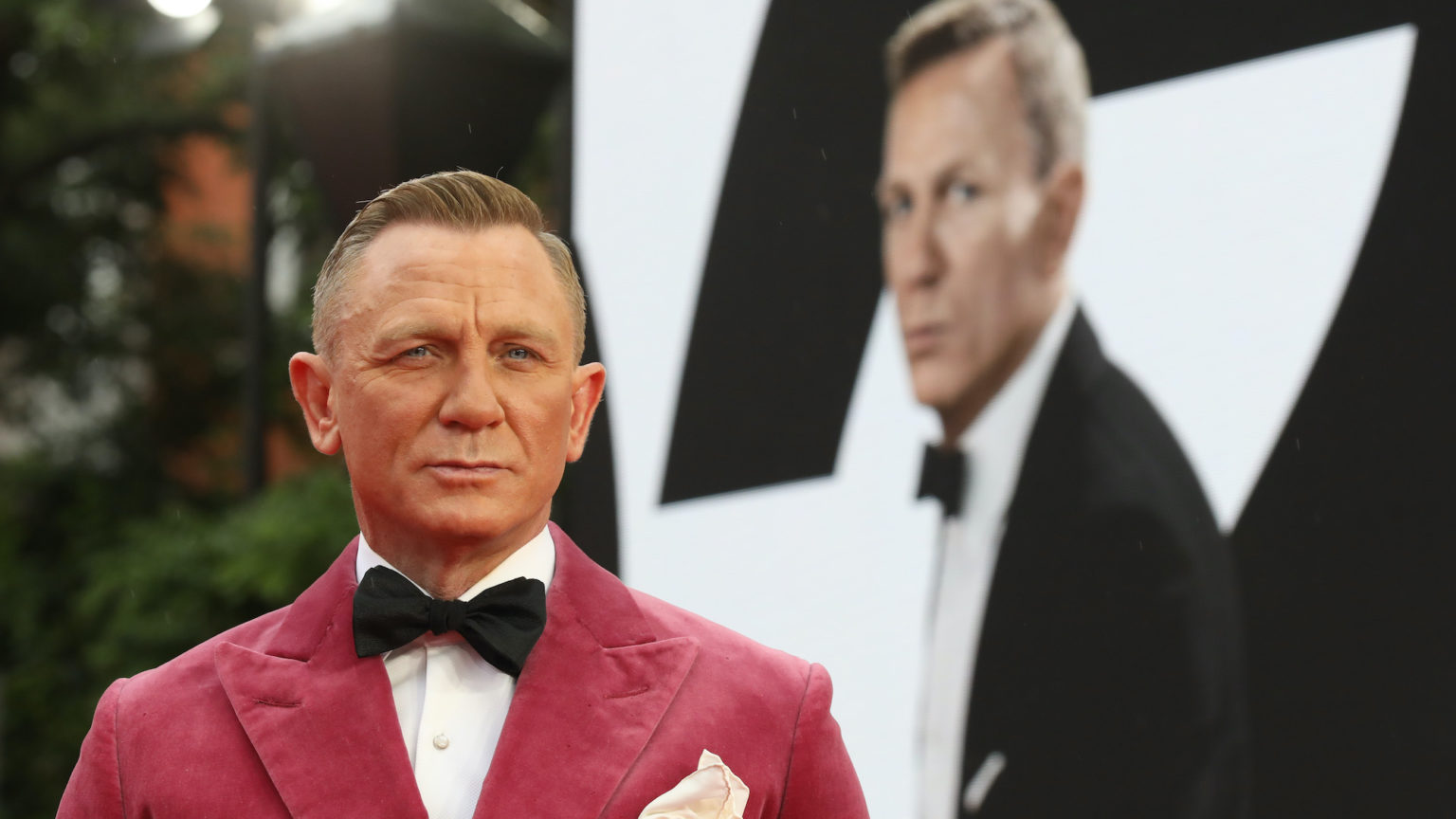 Like many a kiddy growing up in the 1960s, the release of a new James Bond film was a thrilling event. My cohort were too young to know about sex proper but the saucy suggestiveness of the Sean Connery films was the nearest we got to it. Once, a rumour went around our school that there was a kissing stand-in man employed on Bond films in order to get the lighting right rather than keep bothering the star with snogging various starlets; the careers officer became quite exasperated with the 16-year-old school-leavers he dealt with that year. Bond reached brows from high to low, so much so that when the doyenne of cinema critics, Pauline Kael, named a collection of her writings Kiss Kiss Bang Bang, the films were thought to be part of the inspiration.
The next long-term Bond along, Roger Moore, didn't appear to take the same savage delight in dispatching men he'd never even exchanged the time of day with or bedding two-faced broads whose names he didn't know, but certainly made up for in flippancy what he lacked in viciousness. Both relished their licence to kill and showed no signs whatsoever of wanting to pack it in.
Between these Bonds, though, there was George Lazenby in 1969's On Her Majesty's Secret Service. This was a very different 007, who gives up both his job and his sexual swashbuckling – he even gets married! But even though his bride died on their wedding day, the damage was done. The brilliant feminist film critic, Molly Haskell, praised him for being a man 'who actually dares to think that one woman who is his equal is better than a thousand part-time playmates', while another, Danny Peary, wrote 'Lazenby's Bond hasn't the assurance of Connery's Bond… he seems vulnerable and jittery at times. At the skating rink, he is actually scared. We worry about him…'
What's wrong with this picture? IT'S JAMES RUDDY BOND – we don't go to see his films so we can fret about him falling over at a skating rink! Though the caring, sharing assassin angle was put back on the shelf when the glib and urbane Moore – never unwilling to kiss the girls and make men die – took over for the next 12 years, he was succeeded by the brooding Timothy Dalton, who often gave the distinct impression that he wished he'd chosen another career path. 'Stuff my orders! Tell M what you want – if he fires me, I'll thank him for it', he hisses to a colleague at one point. As Steven Jay Rubin writes in The Complete James Bond Movie Encyclopaedia: 'Unlike Moore, who always seems to be in command, Dalton's Bond sometimes looks like a candidate for the psychiatrist's couch – a burned-out killer who may have just enough energy left for one final mission… his is the suffering Bond.'
There was no turning back from taking a walk on the mild side, with even the great, tough Roger Ebert praising Dalton's successor, Pierce Brosnan, as 'sensitive… vulnerable'. Brosnan was in turn succeeded by Daniel Craig, a fine actor with an expression of permanent distaste which one is never sure stems from having to go around killing people or not having yet given us his Lear. Women were no longer totty, and a dressing down from Judi Dench was never far away.
For obvious reasons James Bond cannot grow old physically – Connery was in his thirties in the 1960s so 007 would be a nonagenarian, however spry, by now. But he has aged mentally with the differing decades and mores. And increasingly, he recalled the nameless hero of The Prisoner. Previously to this still shocking and utterly original creation, its creator and star, Patrick McGoohan, had started out in a popular TV show called Danger Man which very much resembled the Bond films (Ian Fleming briefly collaborated on the development), right down to the jet-setting spy inevitably introducing himself 'Drake… John Drake'. But as a devout Catholic, McGoohan refused to kiss or kill any of his co-workers, with very few exceptions – a firearm appeared briefly in episode 26.
'The Prisoner's status as a "resigned" spy was a coded renunciation of the whole Bond ethic', according to my husband, a Prisoner fanatic. How strange that things have come full circle. 'I am not a number – I am a free man!', McGoohan's hero repeatedly protests. But Bond is a number, and not a free man, and has been passed seamlessly from one master to another. He can check out, but he can never leave; now, he is a prisoner of woke. Over the years, Bond has mutated from an ice-cold killing machine to 'a wounded animal', according to the director of the new one; now even 007 wants a medal in the Victim Olympics.
Julie Burchill is a spiked columnist. Her book, Welcome To The Woke Trials: How #Identity Killed Progressive Politics, will be published this year by Academica Press.
Picture by: Getty.
To enquire about republishing spiked's content, a right to reply or to request a correction, please contact the managing editor, Viv Regan.