Canada's vaccine mandate is pointless and illiberal
Justin Trudeau is riding roughshod over civil liberties for very little gain.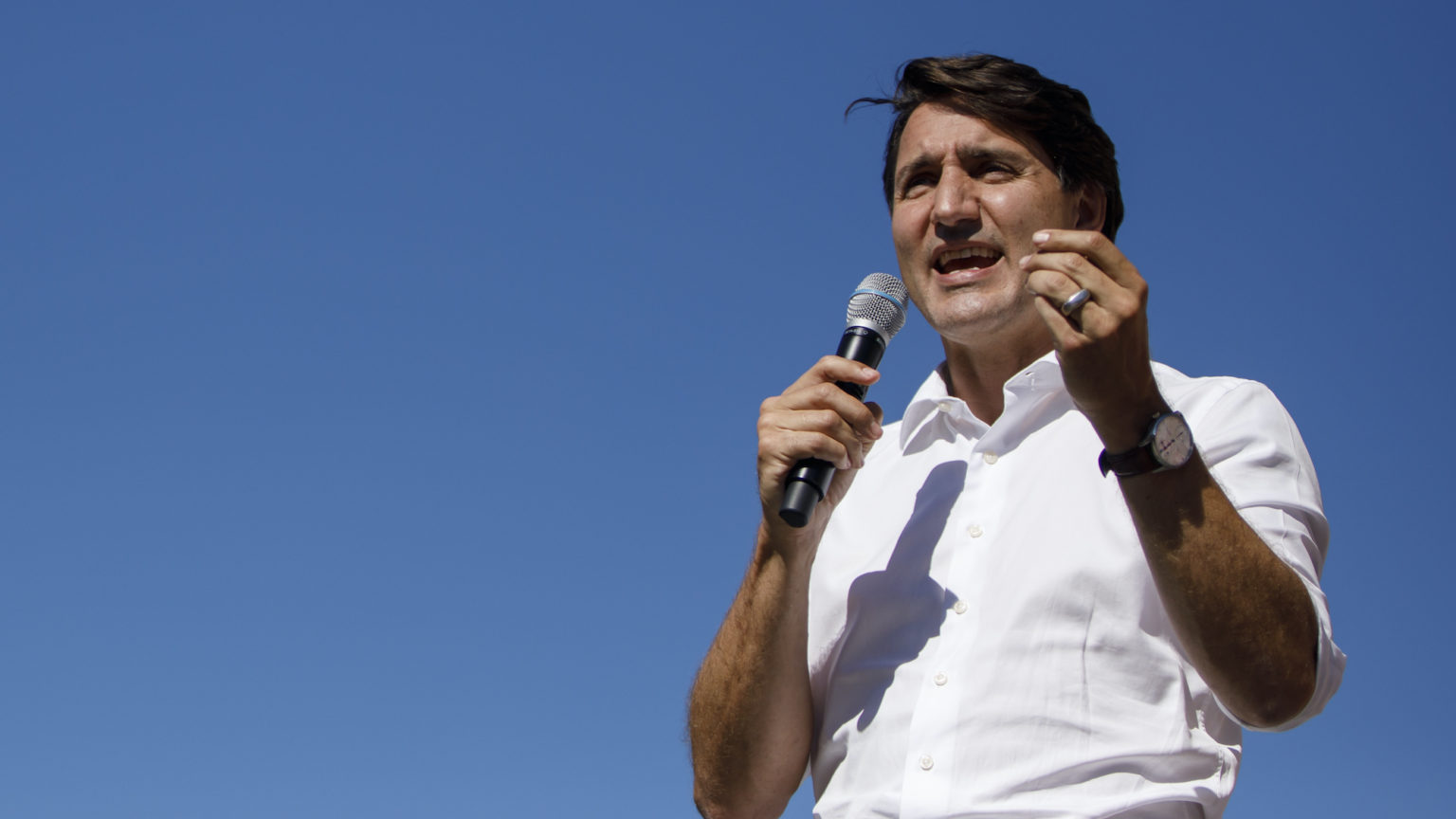 Mandatory-vaccine legislation has quickly become the norm across Canada. Nearly every province has now introduced a proof-of-vaccination law in some form or another.
Despite this, prime minister Justin Trudeau's ruling Liberal Party apparently doesn't think the existing legal framework is strict enough. It tried to make compulsory vaccination a wedge issue during the most recent federal elections. And since then it has announced it will implement a new mandatory-vaccine policy by the end of October.
Under the new mandate, all federal employees – including those working remotely – will need to be fully vaccinated by 30 October. Anyone who is not vaccinated will be forced into an unpaid leave of absence. Additionally, all Canadians looking to board a plane, train or cruise ship will only be allowed on if they can produce proof of vaccination.
Citizens will be able to apply for a medical or religious exemption from the mandate. But the criteria will be 'extremely narrow', according to Trudeau.
Trudeau, who in March acknowledged that vaccine mandates were 'fraught with challenges', has changed his tune significantly. He now sees mandates as necessary for increasing vaccine uptake. Deputy prime minister Chrystia Freeland recently admitted as much, claiming that 'vaccine mandates work' insofar as they 'nudge' people to get the jab.
Freeland may refer to vaccine mandates as a mere 'nudge'. But compulsion would be more accurate. These mandates are a clear infringement on Canadians' civil liberties. And they reveal the Trudeau government's disregard for the rights and freedoms of Canadians.
Besides, it's not as if Canadians need any 'nudging' to get the vaccine. Canada has one of the highest vaccination rates in the world, with 72 per cent of Canadians fully vaccinated.
Beyond increasing the uptake of the vaccines, the public-health case for the mandates is weak and contradictory. Trudeau has said his vaccine mandate is meant to protect those who have 'done the right thing' by getting vaccinated, stating they 'deserve the freedom to be safe from Covid'. But it is the vaccine itself that will ensure individuals are safe from Covid, not the upcoming mandate. The vaccinated do not need additional protection. For the prime minister to claim that they do will only sow doubt about the efficacy of the vaccines among the vaccine hesitant, and it could promote unnecessary fears among the vaccinated.
Vaccine mandates might make more sense as a public-health tool if the vaccines could be shown to significantly slow the spread of Covid. But while it is true that vaccination greatly reduces an individual's risk of hospitalisation if they get infected, it does not prevent infections full stop. Breakthrough infections can happen and vaccinated people can still spread the virus. It is always a bad idea to trade liberty off against safety, but it's not even clear how much additional safety is being gained here, especially for the fully vaccinated, whom the government claims its policy will protect.
As long as the grandstanding Justin Trudeau is in power, Canadians will face continued threats to their liberties.
Andrew Sansone is a freelance writer who specialises in politics, culture and crime. Follow him on Twitter: @AndrewSansone15
Picture by: Getty.
To enquire about republishing spiked's content, a right to reply or to request a correction, please contact the managing editor, Viv Regan.