Let Sarah Everard rest in peace
The politicisation of her murder has been ghoulish.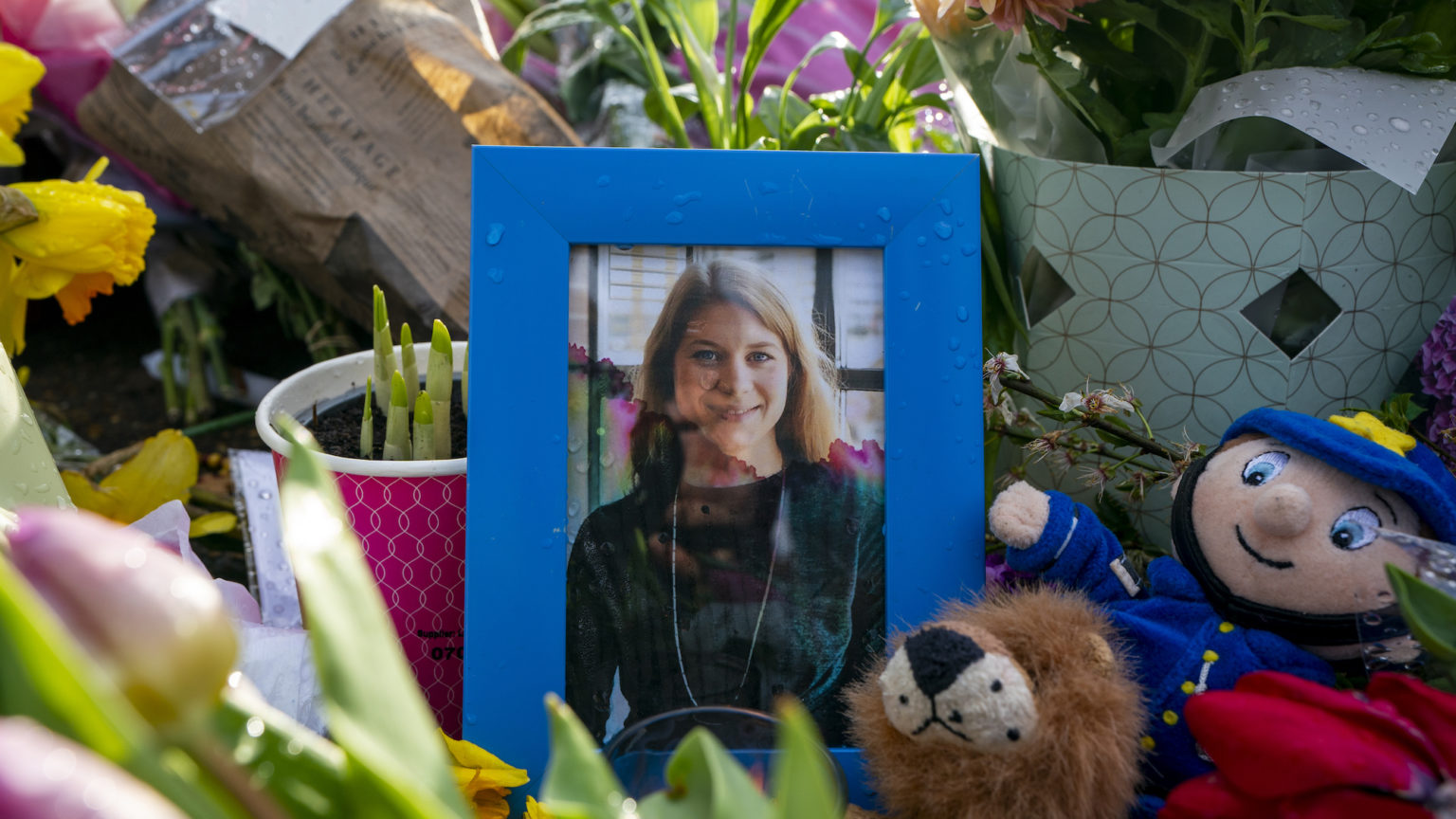 Wayne Couzens has been given a whole life sentence for the murder of Sarah Everard. The Old Bailey heard appalling details of his crime over a two-day sentencing hearing this week. Couzens, a serving police officer, pretended to arrest Everard earlier this year under Covid regulations. She was handcuffed and driven 80 miles before he raped and murdered her. The hearing culminated in the judge ruling that Couzens should never be released from prison. Good riddance. Few will shed any tears for him. He deserves to rot in jail.
But while many have rightly expressed disgust at the case, others have gone further – and used it to make political points. This ghoulish process began within days of Everard's body being found. As we pointed out on spiked at the time, her brutal murder quickly became a vehicle to discuss the position of all women in society. It was discussed in the same breath as everyday incidents of sexism and harassment.
The politicisation of Everard's death has now shifted focus on to police reform. This began when former detective chief inspector Simon Harding, who was a senior investigator in Everard's case, said in an interview that Metropolitan Police officers 'did not see' Couzens as one of their own. This was an understandable thing for him to say. Given his position in the investigation you would hardly expect him to say anything else.
But those interested in exploiting Sarah's murder immediately saw their chance to make a point. His comments were held up as disgustingly complacent. Mandu Reid, the leader of the Women's Equality Party, argued that the Met must 'investigate misogyny' in their ranks. One commentator said 'inherent misogyny within police culture creates a context in which men like Couzens can operate in plain sight'. Another commentator seriously suggested that Everard's murder should be treated as just one of many 'deaths in police custody' – as though the kidnap, rape and murder of a young woman by a police officer is comparable to the deaths which occur in police custody on a regular basis.
The effect of all this is to treat Wayne Couzens as if he were any other offender, and to turn him into a mere symptom of a wider 'culture'. One article pointed out that '15 police officers have killed women since 2009', as if to say that Couzens' crime was not that exceptional. But in the majority of those cases the women were the policemen's partners. Each of these domestic murders are appalling tragedies. But Sarah Everard's murder was not a domestic murder. It had uniquely appalling characteristics. That any such comparison is being made shows that some will happily blind themselves to the specifics to make a political point.
The argument that more could have been done to prevent Couzens from murdering Everard also feels premature. Much has been made of a 2015 allegation of indecent exposure against Couzens. But very little is currently known about the Independent Office for Police Conduct investigation into that incident. It is also alleged that the Met failed to investigate two accusations that Couzens exposed himself at a fast-food restaurant days before killing Everard. These allegations are serious and should be investigated. But it is way too early to say whether or not investigating these claims could have prevented Couzens from committing his heinous crime.
Couzens is an evil and manipulative man. We underestimate the extent of what he is capable of if we believe he could have been stopped by increased disciplinary intervention. Everard's murder was an act of unique evil, for which Couzens will rightly die in prison. Anyone exploiting this crime for their own purposes, whether that be to paint all men as dangerous or to make broader points about policing, unwittingly present his crime as somehow unremarkable. They should be ashamed of themselves.
Luke Gittos is a spiked columnist and author. His latest book, Human Rights – Illusory Freedom: Why We Should Repeal the Human Rights Act, is published by Zero Books. Order it here.
To enquire about republishing spiked's content, a right to reply or to request a correction, please contact the managing editor, Viv Regan.