We need to take back control of our laws
Even after Brexit the European Arrest Warrant still casts a shadow over our justice system.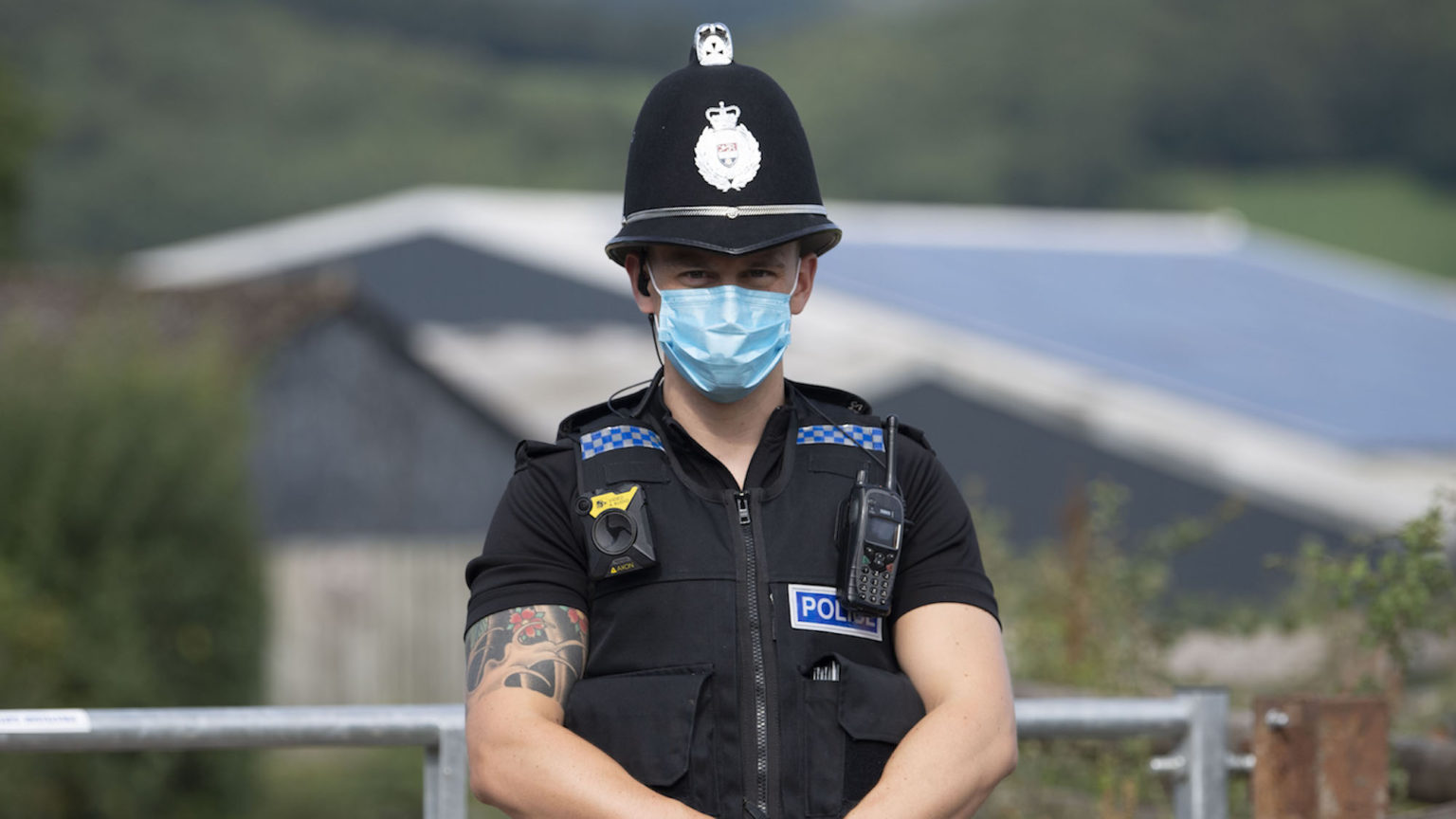 Remember Carles Puigdemont, the leader of the Catalan separatist movement? Four years ago he held an illegal independence referendum in Barcelona. The Spanish government sent in the heavies to arrest him. But in the nick of time, he and a number of allies escaped across the French border. Since then he has lived in exile in a number of European countries.
Last week, Puigdemont was arrested in Sardinia by Italian police at Madrid's request, under the European Arrest Warrant. But this week, Puigdemont left Italy after an Italian court ordered his release, stating that, as an MEP, he had to be allowed to travel abroad for work. Italy still hasn't decided whether to act on the arrest warrant – and Puigdemont says he will return for legal proceedings if necessary.
The European Arrest Warrant casts a very dangerous shadow over Europe. It was introduced by the EU in 2004. Since then extradition between EU states has become something of a rubber-stamping exercise. Before the European Arrest Warrant it was taken as read that nobody should be extradited for a 'political' offence – ie, crimes like treason, rebellion and sedition. But this important exemption was replaced with a much more limited right that is almost impossible to make good in practice. Namely, that extradition can be refused if it is clear that the warrant was issued in order to prosecute someone for their political opinions.
In typical EU fashion, the European Arrest Warrant has turned the extradition process into something like a computer flowchart. Now, once a foreign government issues a warrant, extradition will almost certainly go ahead if the papers are in order and the alleged offence is a crime in both countries, and if it can be punishable by a year or more in prison in the requesting country. Previously, the extraditing government had much more scope to look at the matter in the round and, if necessary, say no. The result of the European Arrest Warrant is that, however much Italy might like to give Puigdemont refuge, it is under enormous pressure not to.
You might think this shouldn't concern us after Brexit. After all, the Leave campaign rightly laid into the European Arrest Warrant and said that Brexit was a brilliant opportunity to ditch it. As Vote Leave pointed out, the European Arrest Warrant forced the home secretary to arrest our own citizens and send them abroad as a matter of course, even for relatively minor cases of misbehaviour.
Leavers also pointed out the awkward truth – unsayable in the corridors of power in Brussels – that the quality of justice in some corners of the EU can be rather spotty. While justice in Germany or the Netherlands might be decent and efficient, there are doubts when it comes to countries like Greece or Romania.
Unfortunately, after Brexit the Home Office passed up a golden opportunity to change tack. Yes, the European Arrest Warrant has been officially dropped. But it was replaced by an almost identical scheme. As one legal commentator put it, 'The EAW is dead; long live the UK-EU Surrender Agreement'. The result of an extradition request to the UK would probably be the same as one in Sardinia, and the home secretary would still be expected to send a European refusenik back home in handcuffs at the request of his or her government.
In fact, this very nearly happened to the Catalan dissidents. One of Puigdemont's co-rebels, Clara Ponsatí, was a respectable academic at St Andrews University in Scotland and was also an MEP. In March this year the European Parliament voted to waive her parliamentary immunity. She was then apprehended by Police Scotland who planned to give her over to Spain. In the event, however, she skipped bail and fled to Belgium, much to the irritation of the Edinburgh sheriff, who said he could hardly order the extradition of someone who wasn't in the country.
Now that we have left the EU, we must urgently restore the exemption for political offences in our extradition process. In the 19th century people rightly saw this exemption as self-evident. At the time, London was a refuge for very large numbers of political figures who had picked the 'wrong' sides in the upheavals that shook Europe from the 1840s onwards. Think of patriots like Louis Kossuth from Hungary and Giuseppe Mazzini from Italy, Russian anarchist Alexander Herzen or the Frenchman Louis Blanc. Their presence was tolerated, provided that they behaved themselves. British governments correctly refused to do other countries' dirty work by enforcing their laws against rebellion and sedition. This was why our first Extradition Act, passed in 1870, prohibited rendition for any offence 'of a political character'.
It's time to go back to that old system. There is no reason why we cannot. The 2020 Trade and Cooperation Agreement, signed by the UK and the EU, expressly allows either side to revive the political-offence exemption, save for terrorist offences.
Now that we have left the EU there is no need to copy its bad practices. We owe it to Leave voters who expected a clean break from the EU's legal structures. And we owe it to European dissidents being chased by vindictive governments.
Andrew Tettenborn is a professor of commercial law and a former Cambridge admissions officer.
To enquire about republishing spiked's content, a right to reply or to request a correction, please contact the managing editor, Viv Regan.