Why shouldn't HGV drivers get a decent wage?
It's time to stop exploiting cheap labour and pay our drivers what they deserve.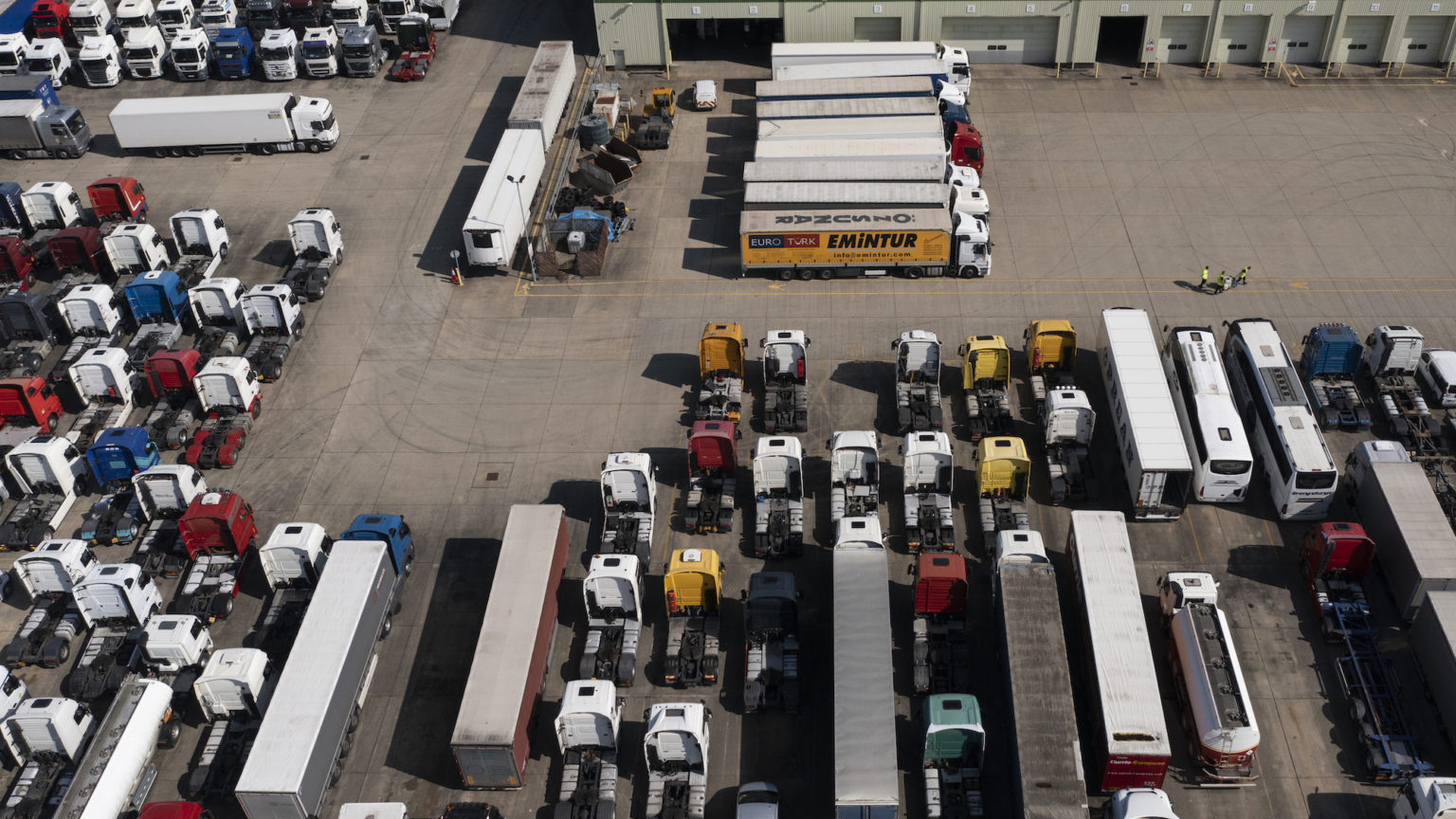 The media response to the shortage of heavy goods vehicle (HGV) drivers provides yet more evidence of Remainers' opportunism – there is no problem, it seems, that they won't blame on Brexit.
Of course, the government's handling of Brexit has placed additional pressure on the HGV sector. Manufacturers are now having to contend with added layers of bureaucracy, and drivers themselves are expected to complete a lot of extra paperwork. No doubt this is a huge hassle, especially for the drivers. And it may well have prompted some to quit their jobs, and deterred others from taking up the jobs in the first place.
But Brexit is clearly not the only or even the most important factor at play here. For a start, the pandemic has also had a massive impact. It prompted many European HGV drivers to return to their home countries. And it stopped many prospective drivers from taking their HGV driving tests. A total of 40,000 tests were reportedly cancelled last year, with 25,000 fewer candidates passing their test in 2020 than in 2019.
There are other serious issues affecting HGV-driver recruitment. According to the Road Haulage Association, the average age of an HGV driver is 55, with only one per cent of all drivers under the age of 25. It is therefore an ageing workforce. Each week on average, 2,000 drivers are leaving the industry, primarily because of retirement, while only 1,000 new drivers are being recruited. This is partly because of the exorbitant costs (upwards of £7,000) of qualifying as an HGV driver. But it is also because being an HGV driver is a traditionally low-paying job.
All this points to the key reason behind the shortage. The UK has been overly dependent on low-cost foreign labour from the EU, which has depressed the wages of HGV drivers, and led to fewer Brits wanting those jobs.
For Pro-Remain commentators to blame Brexit for this is absurd. In fact, it was EU membership itself that allowed companies to exploit foreign workers on such a large scale. This has been combined with a corporate reluctance to pay domestic workers a decent wage for roles which are both mentally and physically challenging.
Brexit is not the problem here. In fact, it is part of the solution. It should be used as a catalyst to reduce our national overdependence on low-paid workers and invest in our domestic workforce – through training and higher wages in vital professions and trades.
That's why it is good to see HGV drivers' salaries now being increased. Working-class Brits, who are key to keeping our economy running, deserve to be paid far more. And those who wish to become HGV drivers should not have to fork out several thousand pounds just to stand a chance of gaining the required qualifications. Both the British state and private-sector companies need to recognise that they have a vested interest in training up workers, and paying them a decent wage.
The HGV-driver shortage should be seen as an opportunity – a chance to create a more resilient and self-sufficient UK in the post-Brexit world.
Rakib Ehsan is a research fellow at the Henry Jackson Society.
To enquire about republishing spiked's content, a right to reply or to request a correction, please contact the managing editor, Viv Regan.