How Bill Leak embodied the larrikin spirit
Fred Pawle on the life, lessons and politics of Australia's most controversial cartoonist.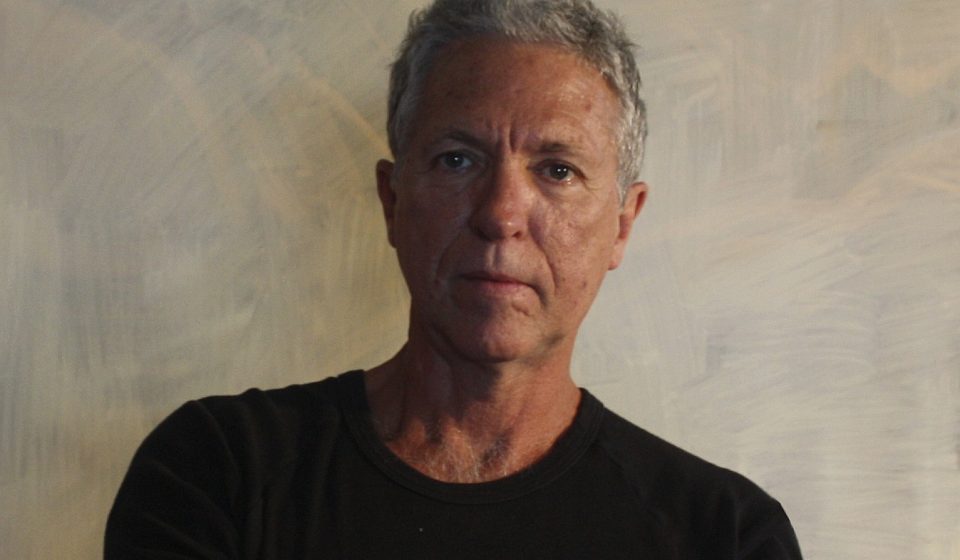 Bill Leak was a fearless political cartoonist who never shied from controversy. Until his untimely death in 2017, he produced the daily editorial cartoon for the Australian. Leak was a consistent defender of freedom, a staunch believer in egalitarianism and an embodiment of Australia's 'larrikin' spirit. His piercing insights into the absurdities of modern political culture won him numerous awards – but also the unwelcome, censorious glare of radical Islamists and the Australian state. Die Laughing is Fred Pawle's new biography of the great man. spiked caught up with Pawle to find out more about Leak's life.
spiked: Why did you think it was important to write a book about Bill Leak?
Fred Pawle: Bill lived a very quintessential Australian life. He became famous towards the end of his life for fighting quite bravely and nobly against the woke agenda. But there was so much more to his life than the controversy that he was known for.
He was a brilliant artist. He was a fantastic writer. His political views were far more sophisticated than his detractors gave him credit for. He was a riveting raconteur, an extremely funny bloke and also just an all-round nice guy. I just wanted his life to be remembered for that.
spiked: Leak is often said to have embodied the Australian spirit of 'larrikinism'. What does that mean to you?
Pawle: Larrikinism is almost a cliché in Australia. We all like to think that we have this larrikin spirit, this sense of mateship. I feel like I do. I grew up in Western Australia, where a lack of pretension, especially intellectual pretension, is worn as a badge. It's a cultural trope not to be very sophisticated, but to be friendly to everyone you meet. It also means not being submissive to authority.
But those assumptions are being widely questioned now. A lot of Australians either don't identify as larrikins anymore, or even bristle at how superficial that stereotype is. The idea that Australians are anti-authoritarian is now truly dubious, for want of a better word. We have recently revealed ourselves to have become a very subservient culture. I love Australia almost as much as Bill did. And it's alarming to see what the country is becoming. It's certainly not as free-thinking as I grew up imagining it was.
In some ways, I'm glad Bill didn't survive to see what happened to Australia. The way it is evolving now would have caused him enormous inward despair. But outwardly, he would have been ruthlessly taking the piss out of the people who are shooting protesters with rubber bullets now.
spiked: What aspects of Bill's character best expressed this dying larrikin spirit?
Pawle: Nothing was off limits for Bill. He was always the first to crack a joke about something, no matter how tragic or tasteless. For example, I was working at the Australian the day after Princess Diana died. The editor immediately cleared the first eight pages of the paper and everyone on deck was scrambling to get whatever we could about her into print. Bill was just miffed that everyone was losing it over someone he didn't rate very highly. They had barely removed her corpse from the crash scene when he came up to me and he said he had a headline for tomorrow's paper: 'Car crash in Paris: thousands inconvenienced.'
Bill saw humour in absolutely everything around him, including himself. I've never met anyone who was more self-deprecating, despite him probably being the most brilliant man I've ever met. He just thought the world was fucking hilarious. And he made it so.
One of the most unique things about Bill is that he was such a fucking larrikin, yet also had so much artistic sensitivity. He could easily be brought to tears by music or by great art. That's not something you normally associate with larrikins.
spiked: In the book, you address the question of whether Bill moved from being countercultural to being right-wing. But in truth, he was just someone who believed in freedom and a 'fair go', wasn't he?
Pawle: Absolutely. The 'fair go' is one of the defining phrases of Australian culture and Bill absolutely personified the idea. He treated everyone equally. This was a bloke who was on first-name terms with three or four prime ministers. But if you walked into a pub, the first person he wanted to meet was the bloke behind the bar.
Bill was an absolute egalitarian in everything he did. That was the principle that he adhered to as a lefty artist and cartoonist in the early stages of his career. And later in the 2000s, he started to realise that the most censorious people were on the left side of politics, and the people who were defending the principles that he had believed in all his life, – freedom and liberty – were on the right. He didn't shift. The world changed and Bill stayed the same.
spiked: Bill got caught up in two censorship scandals. Radical Islamists threatened him after he drew a cartoon of Muhammad. And the Australian state investigated him over a cartoon depicting life in the Aboriginal community. What did those cases tell us about the culture of censorship today?
Pawle: That the censors have the power. That it takes enormous courage to stand up to them. And that to compromise is fatal.
When the attack on Charlie Hebdo happened, for instance, Bill didn't hesitate. He published a cartoon of the Prophet Muhammad. It was just an extraordinarily brave thing to do. Bill saw the consequences immediately. Legitimate death threats were made against him. He had to sell his house and move to a secret location.
Then the apparatus of the Australian government came after him. Again, he didn't take a backwards step. That's another great Australian characteristic – never taking a fucking backwards step. And Bill never did.
spiked: What toll did those cases take on Bill?
Pawle: An enormous one. Bill was the least racist person I ever met. And so for him of all people to be accused of racism must have disturbed him to his very core.
Bill Leak was not racist. This was another of the overarching reasons why I wrote the book. I just wanted to prove those bastards who called him racist wrong. I have, in my opinion, absolutely, comprehensively and thoroughly smashed the pricks out of the park with this book.
spiked: How can we rediscover the larrikin spirit?
Pawle: The overarching problem is that everybody has started taking themselves too fucking seriously. When you start doing that, you lose your sense of humour. The idea that everything is essentially fucking hilarious is pretty liberating, really. And it prevents difference of opinion and acrimony from getting out of hand. So stop taking yourself so seriously and start thinking about how fucking funny shit is.
Fred Pawle was speaking to Paddy Hannam.
You can order Die Laughing: The Biography of Bill Leak here.
To enquire about republishing spiked's content, a right to reply or to request a correction, please contact the managing editor, Viv Regan.