Jimmy Greaves, RIP: it's not such a funny old game now
Greavsie would still get goals today – but he wouldn't score with our sanitised football culture.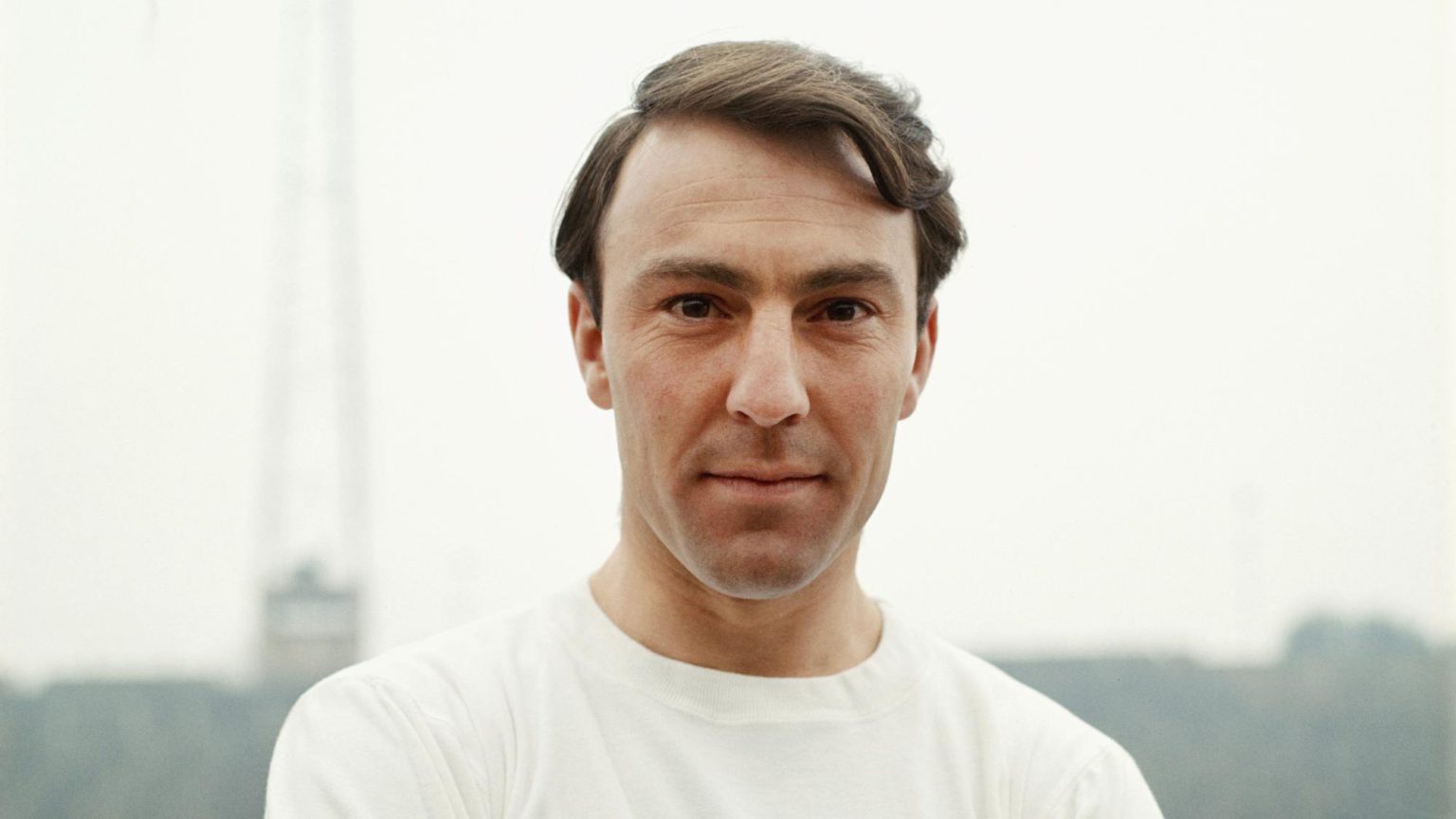 Jimmy Greaves, who has died aged 81, was one of the last working-class heroes of English football. First and foremost because of his extraordinary achievements in front of goal in the Sixties, which made Jimmy without doubt the greatest English striker of all time.
But also because of his later performances in the media, where Greavsie the sharp-witted people's pundit gave the lie to the snobbish prejudice that 'football intelligence' is not the same as the real thing. He instinctively understood what football means to fans and players, and sided with them against the powers-that-be.
Who could imagine any of today's boring, woke TV pundits lambasting the 'George Orwell, Nineteen Eighty-Four' fashion for TV cameras taking over the game (as Greavsie did back in 1983)? Never mind symbolically shoving a Tory government's proposed football supporters' ID card up the backside of a Spitting Image puppet of hated sports minister Colin Moynihan, as Jimmy did on ITV's Saint and Greavsie show in 1988.
Fifty years after he played his last game in the old First Division, Greaves is still far and away the leading goalscorer in English football's top flight. After scoring on his debut aged 17, he piled up a remarkable 357 goals in 516 league games for Chelsea, Tottenham Hotspur and West Ham. By comparison, Alan Shearer, often held up as the ace of modern strikers, scored 283 goals in 559 league matches.
What's more, Greavsie finished as the season's top scorer in the First Division a record six times, despite never playing for a team that came close to winning the title. He did win the FA Cup twice and the European Cup Winners' Cup with Tottenham, scoring twice in that 1963 final as Spurs became the first English club to win a major European trophy.
Greaves' international scoring record for England was also outstanding, scoring 44 goals in just 57 matches – it took the current record-holder, Wayne Rooney, 120 matches to notch his total of 53.
Of course Jimmy's international career was always remembered most for the one that got away – his non-appearance in the 1966 World Cup final. Having started the tournament as England's top striker, Greaves was badly injured by a French thug in a group match, when he had to play on with a gaping leg wound because no substitutes were allowed back then. After Greaves recovered, England manager Alf Ramsey refused to restore him to the team for the final, where his replacement, Geoff Hurst, famously scored a hat-trick while Jimmy sat on the sidelines in a suit and tie.
Some of us have long felt that a downside of England's only World Cup triumph is that football history affords a higher standing to the talented Hurst than the genius Greaves. Though the thoroughly decent Sir Geoff himself has always made clear that Jimmy was the master striker.
Jimmy could have easily made it in today's Premier League. He would have been a great goalscorer anytime, anywhere. Not for nothing did one obituarist call him 'the Lionel Messi of the Sixties'. Greaves used intelligence and skill to glide past hardcase defenders on mud-bath pitches, in an age when they were licensed by referees and the rulebook if not to kill attackers, then at least to chop them off at the knees. Even as a Manchester United fan, I still marvel at the grainy film of Jimmy's wonder goal in Spurs' 5-1 thrashing of Matt Busby's champions in 1965. Not for Greaves the dutiful tracking back or 'pressing' expected of modern forwards. But who cared, when you could score like Jimmy?
Jimmy's no-frills finesse and hawkish sense of the simplest route to goal would always stand a striker in good stead. Ian Wright recalls the very first coaching instruction he received was not to thump the ball but just to pass it into the net, 'like Jimmy Greaves'. Sound advice for the ages. Even when young Jimmy went to Italy to play for AC Milan for an unhappy six months in 1961, and came up against the most deadening, physical defensive system in European football, he still found a way to score nine goals in a dozen games, earning a Serie A champions' medal.
There was another side to Greavsie, however – his attitude to the game and the supporters – that would surely not have fitted in with today's Premier League. When he won fame a second time as a pundit on Saint and Greavsie, alongside the late Liverpool legend, Ian St John, Jimmy coined the popular catchphrase, 'It's a funny old game'. It captured his – and our – view of football as just a game, albeit the greatest game on Earth, one that belonged to the players and the fans, there for the glory and the enjoyment.
What a contrast to the seriously up-itself, po-faced image that Premier League football wants to present today, as it claims to be a role model for real life. Writer Ed Barrett, a lifelong Jimmy-phile and collector of all things Greavsie, sums it up: 'If you think of everything that's bad about the modern game – its over-complication, its obsession with stats and science, its humourlessness, pomposity, self-righteousness and self-regard – then Jimmy was the perfect personification of the opposite.'
In short, it really isn't such a funny old game nowadays, Jim. It did seem ironic that Sunday's match between Spurs and Chelsea, which turned into a fitting Greaves tribute, had originally been billed as the first zero-carbon elite football event, with fans lectured about the need to cycle to the match and eat 'plant-based food options'.
Jimmy Greaves lived a life more in keeping with ordinary fans than the Premier League high priests. Born in east London during the Blitz in 1940, his family was bombed out and moved to Dagenham, where his Tube-driver father had him lined up for a printing apprenticeship before he was spotted by Chelsea. He started playing in an era when players travelled to games on public transport and became the league's top scorer while earning £17 a week, with the chance of a £2 win bonus. Little wonder he took the £7,000 a year and big signing-on bonus offered by AC Milan in 1961, before quickly returning to London with Spurs for a record £99,999 – reportedly because manager Bill Nicholson didn't want to burden him with the label of the first £100,000 footballer.
Greavsie the player's 'refuelling' habits would certainly not win favour with today's puritanical Ronaldo-style lifestyle regimes. He could often be found scoffing roast beef and Yorkshire puddings a couple of hours before kick-off or enjoying hard-drinking sessions between matches, often in the company of his England captain and roommate, the legendary Bobby Moore.
More importantly, the outspoken opinions of Greavsie the pundit would be well out of step with the sanitised conformism of top-flight football today. Jimmy's instinct was always to speak up on the side of the fans and the game, against the intrusions of petty officialdom.
There were also his forgotten columns in the football mag, Shoot!. One fan wrote in to lament the police stopping a manager celebrating a goal and asked, 'Where's the fun gone in football?'. Greavsie couldn't have agreed more: 'Give any policeman a bit more power and you know he'll abuse it. It's in their nature… The game has got its own rules to deal with players and managers. It doesn't need the Old Bill sticking its oar in.' Which modern pundit could express an opinion still worth quoting decades later?
I also have fond memories of Greaves in 1994, as the only newspaper columnist with the balls to defend the great Diego Maradona after the star was thrown out of the World Cup in America for taking a slimming pill. As Jimmy pointed out, they had not invented a pill to make you play like Diego. Or, indeed, a drink to make you score like Jimmy.
After retiring from the spotlight, Jimmy spent time quietly helping other recovering alcoholics. He had been in a bad way for the past few years after a serious stroke. He was cared for by his wife and 'soulmate', Irene, who he won back after winning his battle to give up the booze. Irene was upset when he was finally awarded a token MBE last year, because it was '20 years too late' and 'not a very good honour… Jimmy really deserves a knighthood and I told him so'.
There is no doubt that Greaves deserves as much public recognition as his more garlanded contemporaries, though we might wonder if such a bauble as a knighthood would really have suited such an iconoclastic individual who was no respecter of ceremonies (albeit a royalist, too).
Greavsie died a few weeks after Germany's Gerd Müller, who also retreated into alcoholism after his glory years were over; in little more than a month, we have lost the two greatest goalscorers I have seen in more than 50 years of watching football. Planet Football seems a duller, less funny world than ever.
Mick Hume is a spiked columnist. His latest book, Revolting! How the Establishment is Undermining Democracy – and What they're Afraid of, is published by William Collins.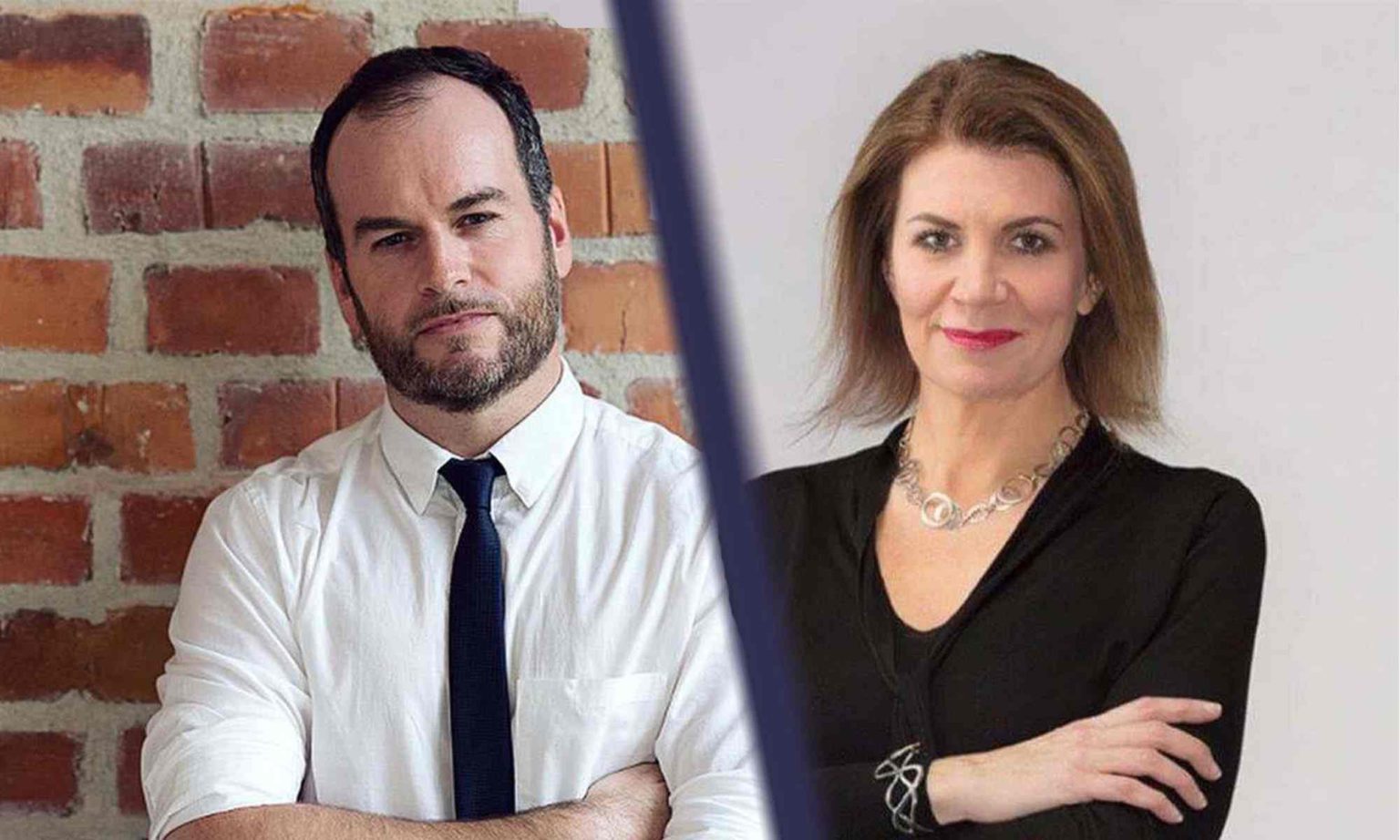 A world gone mad – with Brendan O'Neill and Julia Hartley-Brewer
ZOOM EVENT
Wednesday 22 September – 7pm to 8pm
Tickets are £5, but spiked supporters get in for free.
To enquire about republishing spiked's content, a right to reply or to request a correction, please contact the managing editor, Viv Regan.