Of course AOC went to the Met Gala
What passes for 'left-wing' politics has perhaps never been more palatable to the mega rich.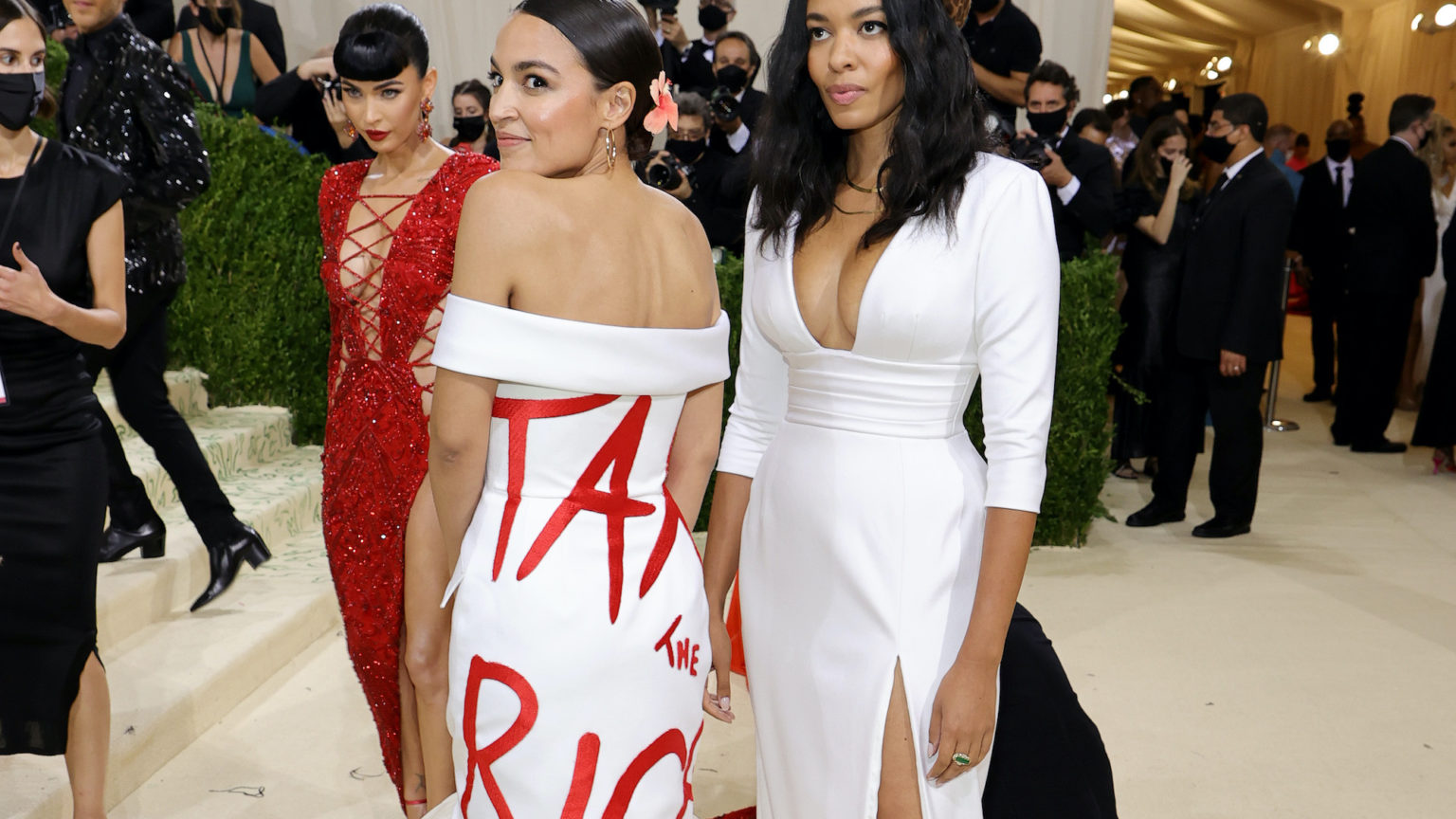 A lot of people are dragging New York City congresswoman Alexandria Ocasio-Cortez for going to the Met Gala last night, which I gather is a zany fancy-dress party for the celebrity mega elite. The self-touting democratic socialist wore a designer dress with 'TAX THE RICH' scrawled across the back. Unconvinced by her comments to Vogue, saying she wanted to 'enjoy the event but also break the fourth wall and challenge the industry', critics have slammed her as a hypocrite, posing as a radical while hobnobbing at an event where tickets are £24,000 a pop.
Flicking through the photos of all the outfits at the Met Gala, the annual fundraising do for NYC's Metropolitan Museum of Art's Costume Institute, it is easy to see why. The Met Gala guests appear to be so wealthy and so famous, so craving of attention and so insulated from ordinary people, that they will happily show up at a party in a gimp mask or with a net curtain hanging down their trouser leg, safe in the knowledge that they won't have to submit their outfit to the amused looks and criticisms of pedestrians or subway passengers on the way home.
Actor Timothée Chalamet, one of the four 'co-chairs' this year, was among the more understated, pairing a tuxedo with jogging bottoms and converse, putting one in mind of a ringmaster on his day off. Kim Kardashian showed up looking like she'd lost a fight with, and then been consumed by, a giant pair of tights. Much of the looks resembled dress-up with a designer price tag – think Extinction Rebellion protesters but with even more money in their bank accounts and a taste for haute couture. Rapper Lil Nas X showed up in what I can only describe as Versace does C3PO.
But we shouldn't deny the celebs their eccentricities, nor Ocasio-Cortez a night on the diamond-encrusted tiles. To feign outrage at AOC's presence at the Met Gala is to tacitly accept that her gritty, class-warrior shtick was ever convincing to begin with. Despite self-identifying as working class, and dining out on her time as a bartender as if she spent 20 years on a factory line, she grew up in a wealthy NYC suburb and has a degree from Boston University. When she scored her shock New York primary victory over establishment Democrat Joe Crowley in 2018, she did so off the back of wealthier, whiter neighbourhoods.
None of that disqualifies her from being a radical, of course, but then she isn't one of those anyway. She's essentially a social democrat who is keen on a Sweden-style welfare state, which, despite the fulminations of some US right-wingers, doesn't make you Lenin. 'Tax the rich' isn't exactly 'workers of the world, unite', and probably nowhere near as threatening to a room full of international celebs well versed in crafty tax affairs. All her other modish views on climate or identity or what have you are already embraced by the rich and famous.
For a long time there has been an element of 'radical chic' in American high society. But AOC's seamless entry into the Met Gala set reminds us that what passes for 'left-wing' politics has perhaps never been more palatable to the powerful. They tweet 'defund the police' while walking around with armed bodyguards. Identity politics allows even the most wealthy among them to occasionally pose as oppressed. They mouth anti-capitalist slogans apparently safe in the knowledge that there is no worker's revolt on the horizon that might actually take something away from them – just AOC's Instagram following stanning in her mentions.
If she is what passes for the left in America today, it really is no threat to the elites. I'm sure she fit right in.
Tom Slater is deputy editor of spiked. Follow him on Twitter: @Tom_Slater_.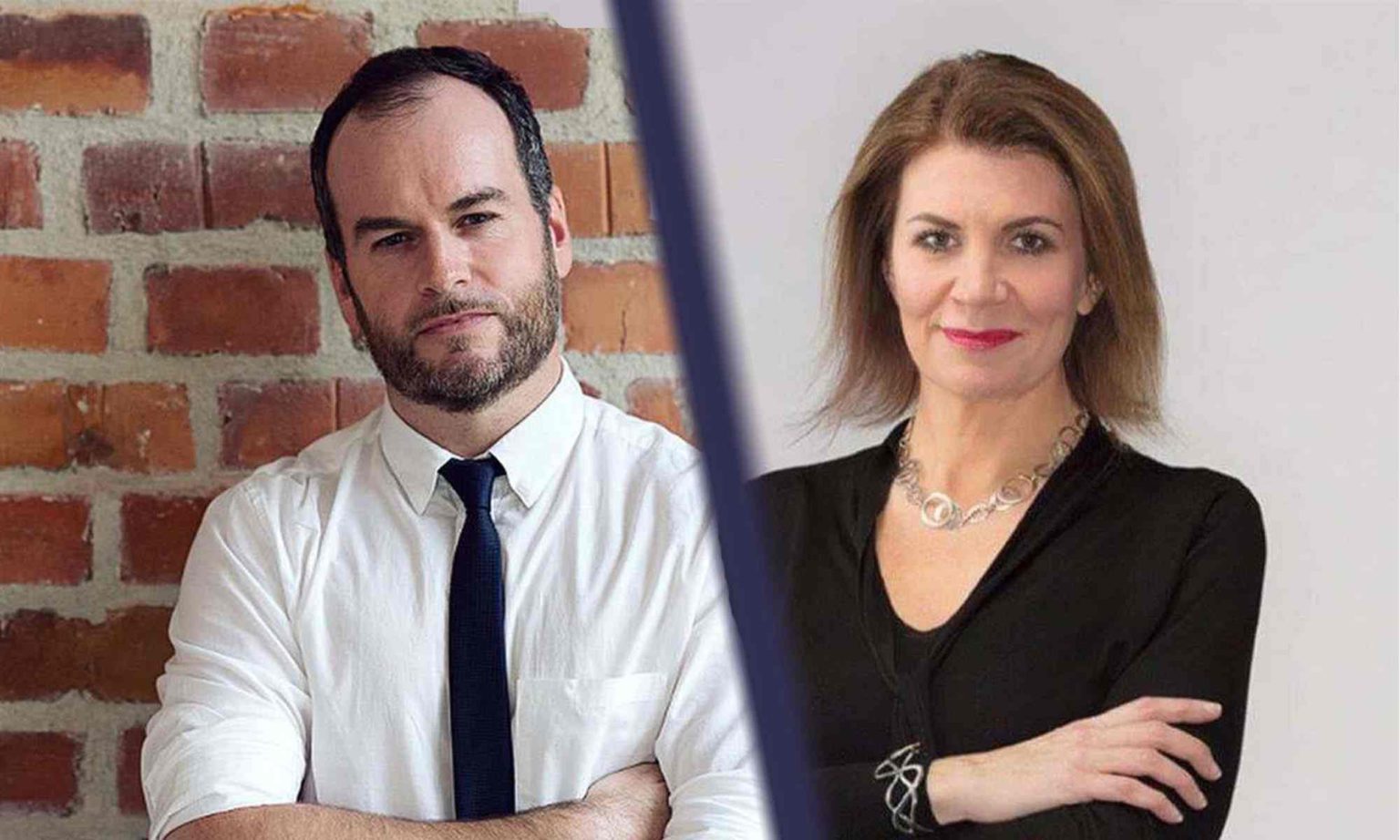 A world gone mad – with Brendan O'Neill and Julia Hartley-Brewer
ZOOM EVENT
Wednesday 22 September – 7pm to 8pm
Tickets are £5, but spiked supporters get in for free.
To enquire about republishing spiked's content, a right to reply or to request a correction, please contact the managing editor, Viv Regan.