No, Planet Football won't save Planet Earth
The new socca elites are now staging 'zero-carbon fixtures' to teach us how to live.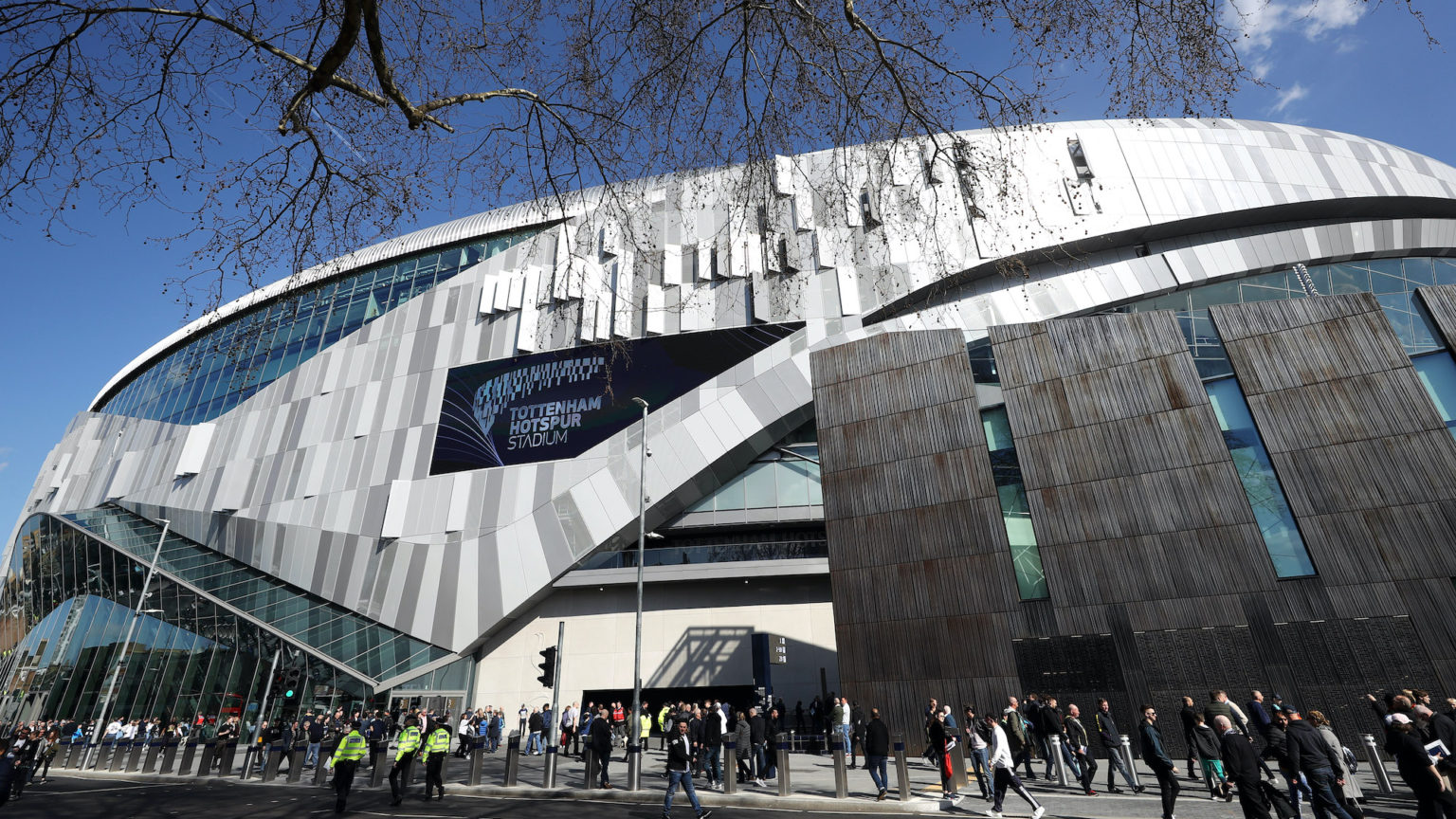 Once upon a time, the term 'Planet Football' might be taken to indicate that the biggest and best sport on Earth existed in a fantasy world of its own, thankfully far removed from the real one. Nowadays, however, our increasingly woke soccer elites want to use the people's game as a political football, in order to change the way people live and think. Their latest head-the-ball notion is that Planet Football can save the actual Planet Earth from climate-change armageddon.
Nil, fuck-all or zero is not normally a home score to boast about in football. But the Premier League, Sky Sports and Tottenham Hotspur FC are proud to shout that Spurs' upcoming home game with Chelsea will be, as the campaign's BBC cheerleaders put it, 'the world's first zero-carbon fixture at elite level'.
What this means in practice is apparently that fans will be 'urged to travel to the stadium via bicycle or public transport and eat only vegan food' at the match, with the many catering outlets inside Spurs' new stadium 'offering a large selection of plant-based food options so fans can make a more sustainable choice'. Meanwhile, both teams 'will arrive at the stadium on coaches powered by biofuel, and will be drinking water from more sustainable cartons rather than plastic bottles'.
In the virtue-signalling tokenism table, this nonsense sounds like a worthy title challenger. Anybody who has ever been to a Spurs match would know that, without being lectured, most fans already have to travel to that outpost of north London by public transport and Shanks' pony, pouring up Tottenham High Road from Seven Sisters Tube and White Hart Lane Overground station.
It remains to be seen how the crowd will take to the enticing-sounding, flatulence-inducing 'sustainable vegan catering', though some of us have often noted the absence of meat even in the alleged meat-and-potato pies and hot dogs at Britain's football grounds. I can just hear Tottenham's Yid Army now, chanting 'Who ate all the plant-based food options?' at any passing obese Chelsea fans.
Yet the socca elites are proud of this self-righteous guff. Earlier this year, they boast, Tottenham 'were named the Premier League's greenest club after they topped a table measuring the sustainability of all 20 top-flight sides'. Cue the predictable jokes about that being the only league title Spurs have won for 60 years. (Although, in fairness to Spurs, they do currently sit atop the real Premier League table, albeit after only three matches, and before they arrive by vegetable-oil-fuelled charabanc to play the European champions.)
There is another reason why it seems fitting that this eco-circus should be staged at the Tottenham Hotspur Stadium. That state-of-the-art football ground, looking like a vast silver spaceship that has landed amid the grim streets of N17, seems almost as out-of-this-world as the notion that a pious Planet Football can rescue the sinners of Planet Earth.
The truth about climate change and its causes / solutions might still be contested. But one thing we can surely all agree upon is that Harry Kane and Romelu Lukaku sipping water from bamboo beakers rather than plastic bottles will make zero difference to anything. It is every bit as likely to 'solve' climate change as millionaire footballers taking the knee before kick-off is likely to abolish oppression.
But then, like taking the knee, this spectacle is not intended as a practical step. It is a political lesson designed to re-educate the ignorant proles in the crowd. The elites want to exploit the popularity of football to hammer home their do-as-we-say message about the way to live a more decent, 'sustainable' and probably more miserable existence.
We are witnessing the redefinition of the always-dubious notion of footballers as 'role models'. Once this was aimed at taming the behaviour of flash young footballers themselves. Now it is aimed at the rest of us, with players such as anti-poverty campaigner Marcus Rashford, star of Manchester United and top PR campaigns, held up as admirable examples of 'Britain at its best'.
Indeed, football itself is now being recast in the role of 'role model' for the real world. The socca elites apparently believe that the beautiful game can teach the ugly people who follow it how to live a more virtuous, diversity-embracing, 'zero carbon' life (even though life without carbon seems as big an oxymoron as an exciting Gareth Southgate interview).
The result is that watching football, long loved as a space where adults can escape from the rules of everyday life, is being transformed into an enclosure where fashionable conformism is beaten into us over the tannoy and on the big screen, as if the Premier League was a little police state.
No, however loud the footballing elites preach to us, Planet Football can't save Planet Earth. But they can ruin our game while trying. For football's sake, please just leave us alone and give us our ball back. Watching the beautiful game can often be boring enough, without the running commentary of worthy lectures and life lessons. Even Chelsea supporters deserve to be spared all that. Time to unite to kick woke snobbery and sanctimoniousness out of football.
To enquire about republishing spiked's content, a right to reply or to request a correction, please contact the managing editor, Viv Regan.