Lee 'Scratch' Perry: chaotic, eccentric and utterly brilliant
Perry's legendary music did more for multiculturalism than any government initiative.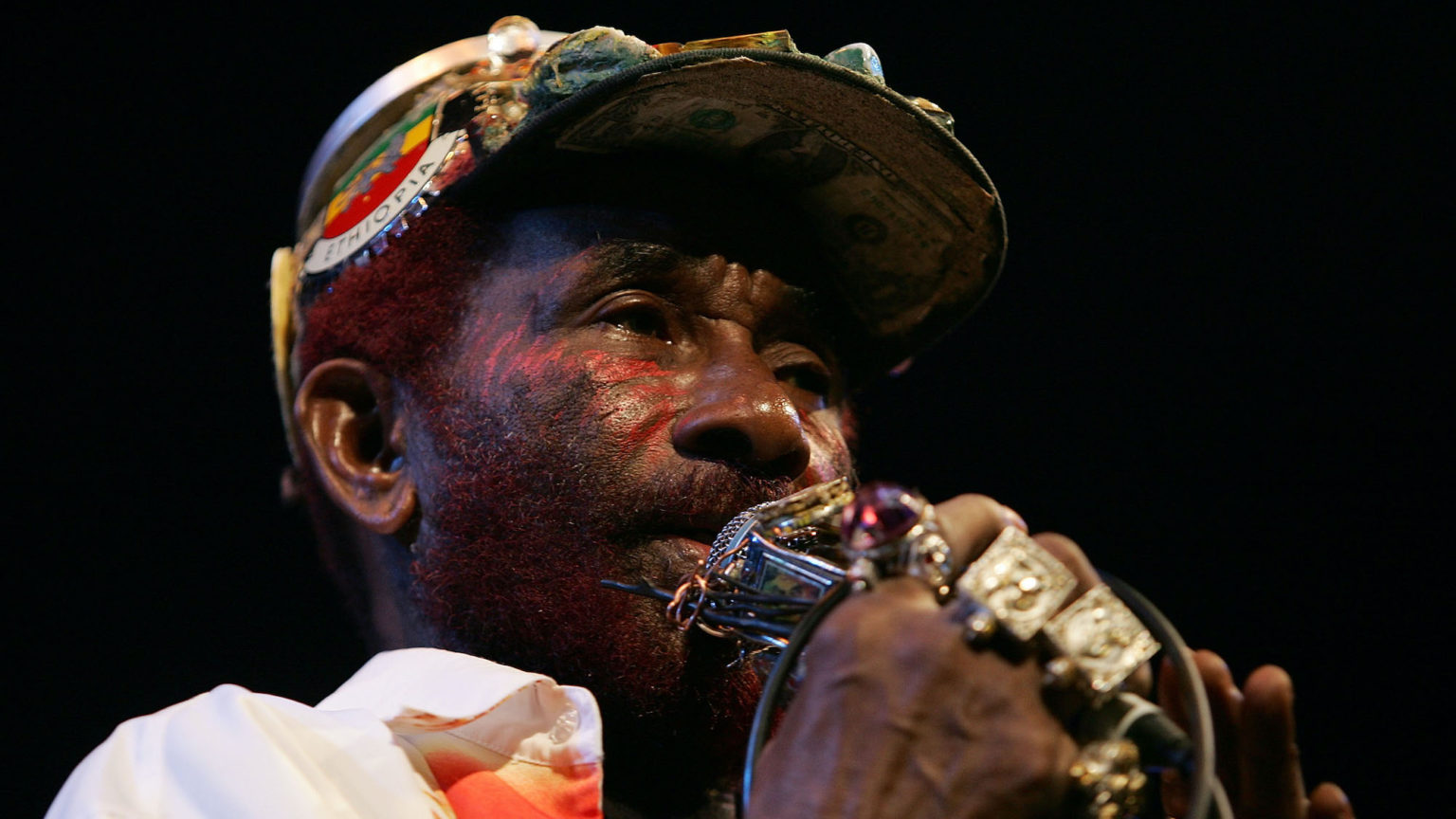 'Clint Eastwood is boss. Him tougher than Lee Van Cleef.' As well as being one of the most important figures in the history of popular music, Lee 'Scratch' Perry knew his spaghetti westerns.
The death of Perry, a Jamaican reggae artist, at the age of 85 brings to an end a musical career that began well before many of his current listeners were born. His biggest hit, 'Return of Django', written for his then band, the Upsetters, reached the top five when Harold Wilson was prime minister first time round.
Jamaican music had a huge appeal in the 1960s, reaching out to both West Indian migrants in the UK and also to the early skinhead scene, which brought white working-class youths into contact with a very different culture to their own. That synthesis, repeated in subsequent decades, most notably in the ska and two-tone explosion of the late 1970s and early 1980s, played an important role in the development of a bottom-up multiculturalism in so many British cities. People don't always need government initiatives to bring them together.
As a producer, Perry worked with countless Jamaican artists, and in later life with a succession of hip-hop and dance acts, who hoped that some of his greatness would rub off on them. For a time, his Black Ark studios hosted all the major reggae artists (during a period in which Bob Marley was to become a star of international renown) before Perry reportedly destroyed the building. Some of the rubble can be seen in the 1983 Channel 4 documentary Deep Roots Music.
It is fair to say that Perry, who had a somewhat chaotic approach to recording, was a distinctly eccentric figure. This may have been rooted in his interpretation of the Old Testament – and his considerable marijuana intake. The bizarre series of adverts he featured in during the 2000s, for Guinness Extra Cold in the Republic of Ireland, appears entirely consistent with both the man and his life's work.
The one time I saw Perry live, at the Hackney Ocean in 2004, he was already a pensioner, and spent a large part of the gig doffing a special hat, with flashing lights embedded in it, to an awestruck audience. This was in the years before Hackney became largely gentrified. It felt at the time as if you had just walked to the end of the street and seen the Beatles or the Stones at a local venue.
Many of his most important recordings, either as producer or artist, were made with whatever he had to hand in Jamaica, rather than with the latest studio equipment. To produce the type of sounds achieved on a track like 'Mr Brown' by Bob Marley and the Wailers seems miraculous. Listening to 1985's 'Mad Man Dubwise' with Mad Professor, and viewing the complementary footage cut from Chinese martial-arts films, still resembles an out-of-body experience.
The tributes from contemporary artists and commentators pay testimony to a productive life, well lived. For once, the term legend is appropriate.
Paul Stott is a writer and commentator. Follow him on Twitter: @MrPaulStott.
To enquire about republishing spiked's content, a right to reply or to request a correction, please contact the managing editor, Viv Regan.