Unite and the hollowness of the trade unions
The leadership election for the UK's largest trade union failed to engage the vast majority of its members.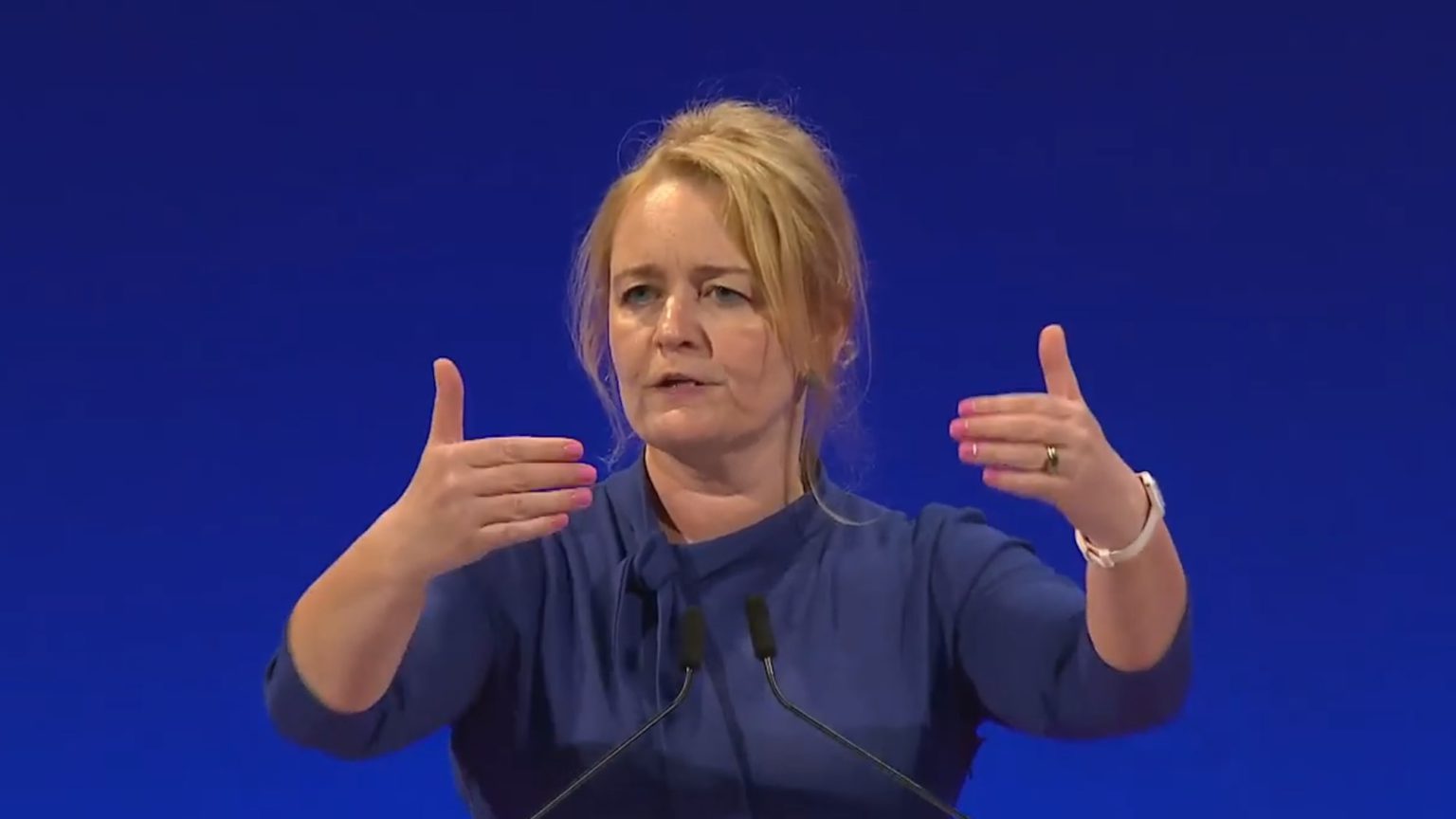 Unite, the UK's largest trade union, has elected a new leader. Sharon Graham will take over from Len McCluskey, who has been at the helm for 11 years.
When the race began, Graham was considered an outsider who was unlikely to win. Reacting to Graham's victory, McCluskey said that it 'reaffirm[ed] her as the most formidable campaigning force in our movement'. He had actually backed another candidate, Steve Turner, for the top job.
'Unite members… have spoken', Graham declared after her victory. 'They want change. They have rallied, in their tens of thousands, to our demand that Unite should get back to the workplace and deliver what it says on the trade-union tin.'
Certainly Graham did well to beat Turner, who was the Unite 'establishment' choice. But it would be generous to call this victory a 'fantastic achievement', certainly in democratic terms. Graham won 46,696 votes, compared to 41,833 for second-placed Turner and 35,334 for third-placed Gerard Coyne. Unite has a membership of around 1.2million – about one million of whom were sent ballot papers. In other words, turnout for the election was pitifully low, at around 12 per cent. Graham won by mobilising a tiny fraction of the membership. This was hardly a ringing democratic endorsement.
While most members remained indifferent to this election, many on the wider left celebrated the defeat of Graham's 'right-wing' rival, Coyne. Although Novara Media's Ash Sarkar and the Guardian's Owen Jones had backed Turner, they were pleased Coyne lost. Jones tweeted that it was 'impossible to say how much of a relief [Graham's] victory is'. A Coyne victory, he said, would have been 'apocalyptic', an 'extinction-level event for the left'.
This sums up a large part of the problem. The labour movement has become inward-looking and obsessed with its own internal politics. That's why a battle between candidates most people have never heard of can be painted as a kind of existential crisis for the left.
Unite is a major backer of the Labour Party, but it has been drifting away from it under Keir Starmer's leadership of Labour. Graham's victory may widen the rift further. She has previously said that 'we have tried our political project within Labour – it has failed'. She is highly unlikely to make any serious break with the party, however. In more measured comments, she has previously said that Unite will not give a 'blank cheque' to Labour.
Unite's members are certainly not overwhelmingly attached to Labour, in any case. Polling shows that almost as many Unite members voted Tory as voted Labour in the last General Election.
Like the Labour Party, the trade-union movement has drifted away from working-class people. The unions once held massive sway over British politics. Now they are shells of their former selves.
Paddy Hannam is editorial assistant at spiked. Follow him on Twitter: @paddyhannam.
To enquire about republishing spiked's content, a right to reply or to request a correction, please contact the managing editor, Viv Regan.