Afghanistan is not about you
Tom Tugendhat and Johnny Mercer remind us of the narcissism of Western intervention.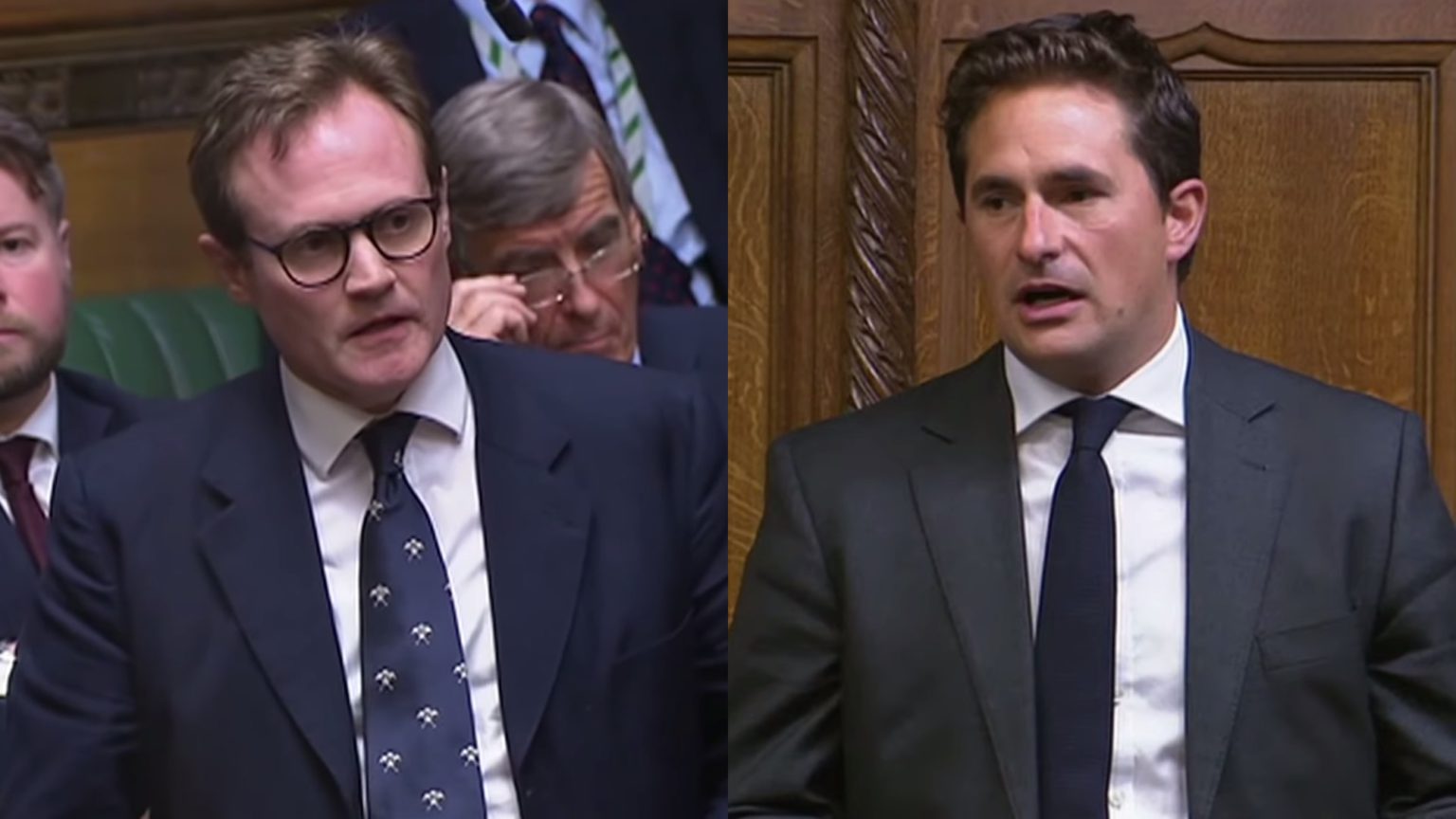 Conservative MPs Johnny Mercer and Tom Tugendhat set Twitter alight with applause yesterday, after speaking in the House of Commons debate on Afghanistan. As women in Kabul were being forced into burqas, children were trying to escape on overcrowded planes, and shots were being fired on protesters in Jalalabad, these MPs were tearing up over the real victims: British veterans of the war.
For ex-soldiers Mercer and Tugendhat, the withdrawal from Afghanistan is a betrayal of their own hard work. These MPs tended to focus less on the conflict than on the 'civilising' aspect of the mission. Tugendhat, for instance, recounted his joy at opening a girls' school. Mercer suggested that Afghan youngsters would be grateful for the brief window of non-Taliban rule – when Western armies patrolled the streets instead. 'For a period of time… they would have experienced the freedom and privileges we enjoy here and no one will ever take that away from them', Mercer said. I'm sure there are many teenage Afghans dreaming of better times – like back in 2006, when the sounds of British tanks filled the streets of Musa Qala.
But now that this 'nation-building' project has started to fall apart, Tugendhat's main worry seems to be the effect this could have on veterans like himself. 'This last week has seen me struggle through anger, grief and rage', he said. It 'has torn open some of those wounds, has left them raw and left us all hurting'.
Tugendhat slammed the government for not having the 'patience' to keep troops in Afghanistan for longer. Responding to those who recognised reality – that the West's nation-building efforts had failed spectacularly – Tugendhat invoked his own form of army identity politics. 'Those who have never fought for the colours they fly should be careful about criticising those who have', he warned.
There is nothing surprising about politicians or ex-army officers trying to shape the narrative of Britain's involvement in a war overseas. But the idea that we should shy away from criticising the war effort to protect the feelings of the soldiers who served in it reveals the narcissism of the interventionist mindset. Mercer spoke about the inspiration veterans drew from their 'forefathers', who fought 'in the same amphitheatre' in centuries past. 'And you can be forever proud of what you did when the nation called', he added. His description of Afghanistan as an 'amphitheatre' is revealing. But we shouldn't all have to applaud at the end of the show.
The emotive displays put on by Tugendhat, Mercer and other ex-soldiers like Tobias Ellwood also reveal a great deal about the changing nature of the British Army. The army now puts out recruitment adverts calling for 'snowflakes', 'me me me millennials' and 'phone zombies'. These are explicitly aimed at young people in 'boring' jobs in search of fulfillment. You could be forgiven for thinking that people trained to fight and kill at the command of the state were really being engaged in some kind of self-help programme. It is no wonder, then, that politicians talk about the destructive decades of Western involvement in Afghanistan as something to be 'proud of'. The actual mission and its failure are irrelevant. What matters is whether it was fulfilling for the Western actors in the war.
Tugendhat argued that 'forever peace is bought, not cheaply, but hard, through determination and the will to endure'. But how much longer should Afghans, Iraqis or Syrians expect to endure the West's campaign for 'forever peace'? Another 20 years? The mission of 'nation-building' has lasted from Tony Blair to Boris Johnson, and from George Bush to Joe Biden. It has led to thousands of deaths in Central Asia and the Middle East. All these efforts have failed to prevent the return of the barbarous Taliban. Heart-rending speeches by British politicians are not going to change that.
The war in Afghanistan was a futile exercise in Western meddling. There are no positives to draw from it. Tugendhat and Mercer do their fellow ex-servicemen no favours in pretending otherwise.
Ella Whelan is a spiked columnist and the author of What Women Want: Fun, Freedom and an End to Feminism.
To enquire about republishing spiked's content, a right to reply or to request a correction, please contact the managing editor, Viv Regan.